Muchos nos hemos lesionado jugando a fútbol. Por una entrada a destiempo, por una mala caída o por una carrera a máxima intensidad. Todos los futbolistas de élite han pasado por esta situación, y todos ellos han debido aprender a cómo recuperarse de las lesiones en el fútbol.
Para poder saber cuál es la mejor forma de rehabilitarse tras caer lesionado jugando a fútbol hay que aprender cómo funciona nuestro cuerpo. Unas nociones básicas que nos harán conocernos mejor a nosotros mismos y poder prevenir las dolencias que provocan semanas alejados de los terrenos de juego.
Football injury prevention
It may seem obvious, but it is not. Taking steps to prevent injuries is essential to take care of our body and avoid avoidable ailments. Advice that we know from a young age, but that many developing or amateur footballers do not follow.
It should be noted that these are general tips and that, in order to learn much more and more precisely about how to treat and prevent injuries, it is mandatory to see a specialist. A physiotherapist or a physical trainer is the best solution to your problems..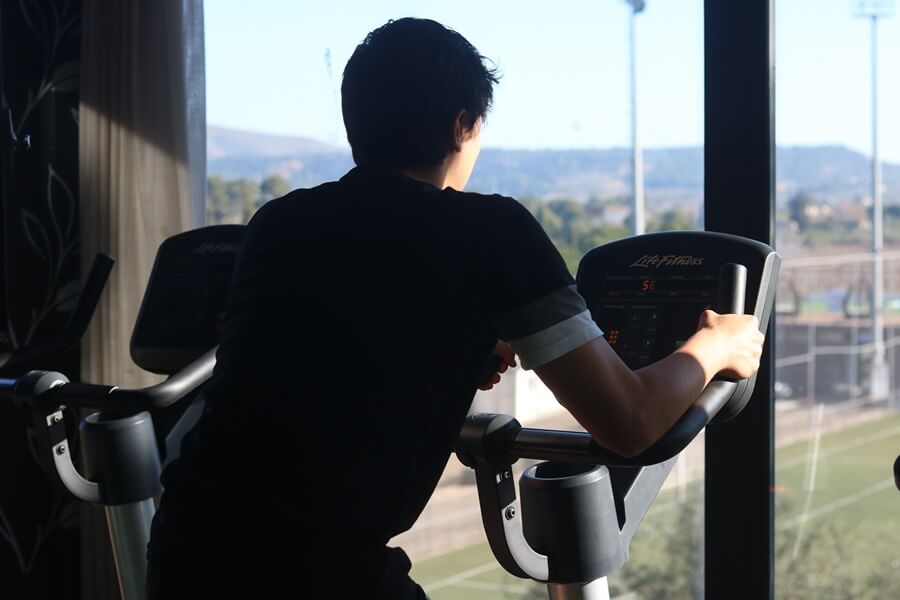 Warming up and stretching
Warming up and stretching in football, as in any sport, is essential. Muscles need to be prepared for the large amount of effort they will be subjected to when playing football. Whether it is stretching to get to the ball or running at high intensity in search of space.
No matter what age or category. From LaLiga Santander to Segunda Regional, from cherubs to seniors. Warming up is compulsory, whether you start from the bench or from the starting eleven. It is important to warm up the hamstrings, abductors and adductors, the most punished areas in football.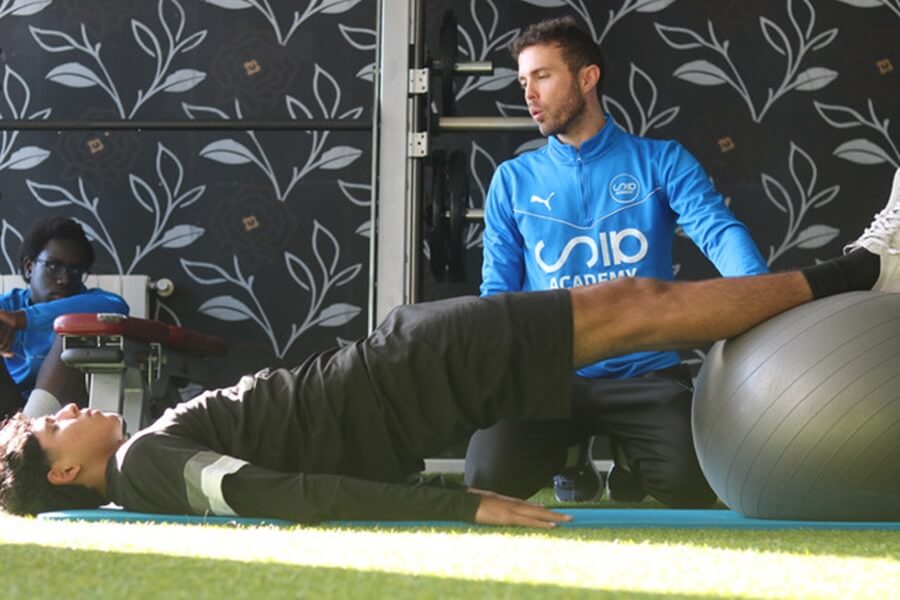 Good nutrition
Maintaining an adequate diet on a daily basis reduces the likelihood of injury. Your muscles will have the necessary nutritional intake to be strong, resistant and prepared for physical effort. To find out what your dietary needs are, it is highly recommended that you consult a nutritionist.
For football practice, it is necessary to have plenty of carbohydrates to get enough energy, protein to strengthen the muscles, and beneficial fats to recover the calories lost during training and matches. Other foods such as coffee help to stay active and avoid injuries.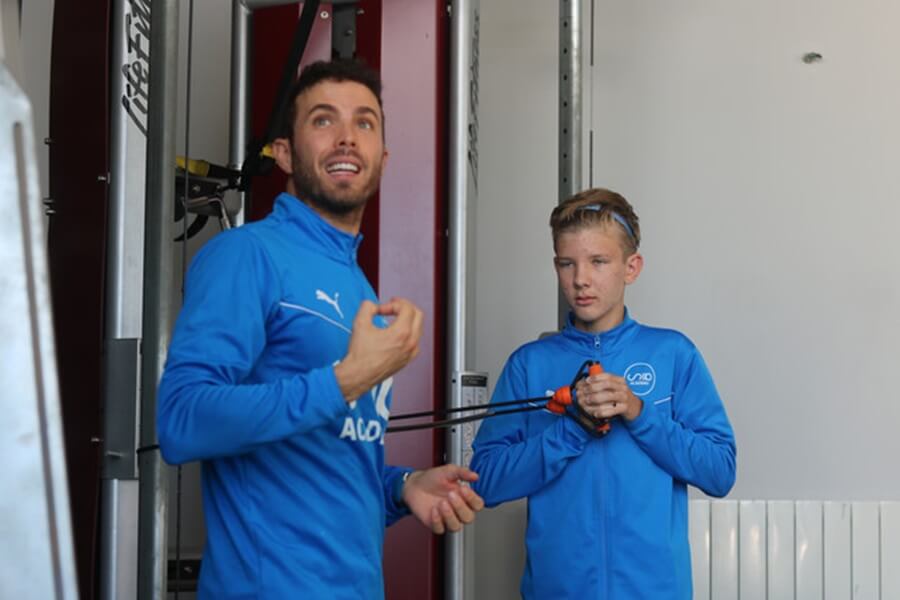 Treatment of football injuries
You can meet all the above requirements and still suffer injuries. This is normal and has to be accepted. Therefore, in addition to continuing to perform the previous steps, it is also mandatory to know how to overcome an injury in football quickly and in the best possible way.
We will learn what to do when the injury has just occurred and what other steps need to be taken afterwards to stabilise the area, find out the extent of the injury and start rehabilitation. A simple process to say, but somewhat more complicated to carry out.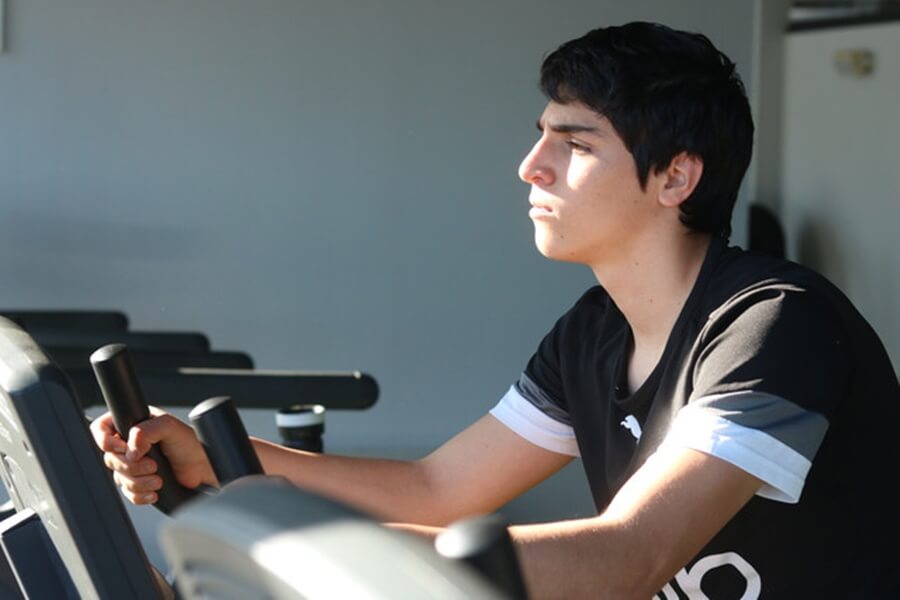 Reducing inflammation
In cases of injuries such as sprains or broken bones, the affected area will be very swollen at the time of injury and in the following days. In order to be diagnosed, it is necessary to reduce the inflammation.
To do this, ice must be applied continuously to the affected area and anti-inflammatory creams must be used, always prescribed by professionals. In some cases it may also be necessary to elevate the area in the early stages of the injury to prevent fluid retention. Once the swelling has gone, the next step is to find out the extent of the injury.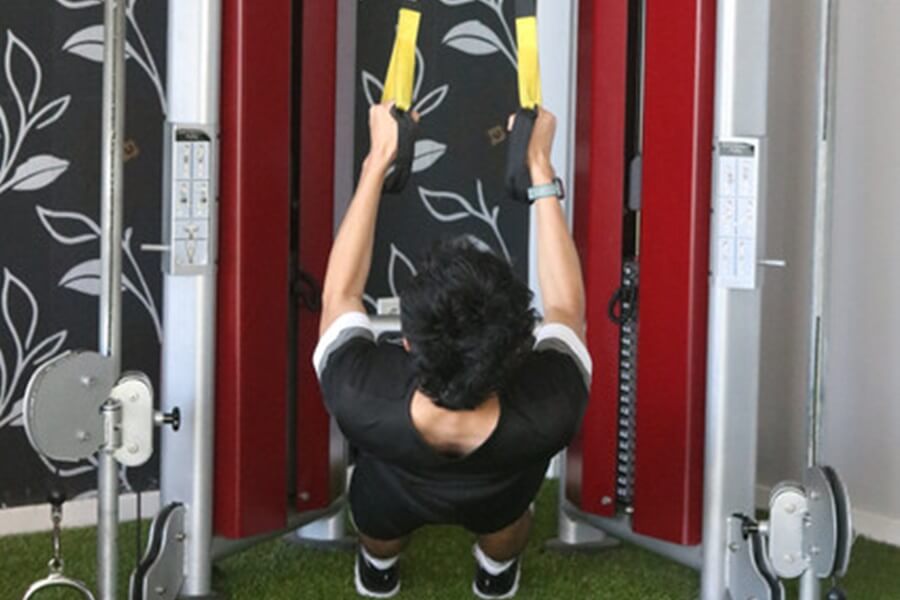 Physical exercise
It is important to perform physical exercises once the physiotherapist has given the order. This strengthens the affected area so that it returns to its pre-injury state. A very positive exercise is stretching with resistance bands. It is important to remember that stopping because of an injury in a specific area is not a good thing.
As long as they are not incapacitating, you should continue to work the rest of the body so as not to weaken it and injuries can increase. Gym work is ideal for this type of situation.