Football, whether played as a hobby, semi-professionally or professionally, is a very physically demanding sport. This is due to the number of different actions that have to be performed during a training session or match: sprints, changes of direction and speed, jumps, collisions on the ground and in the air, etc.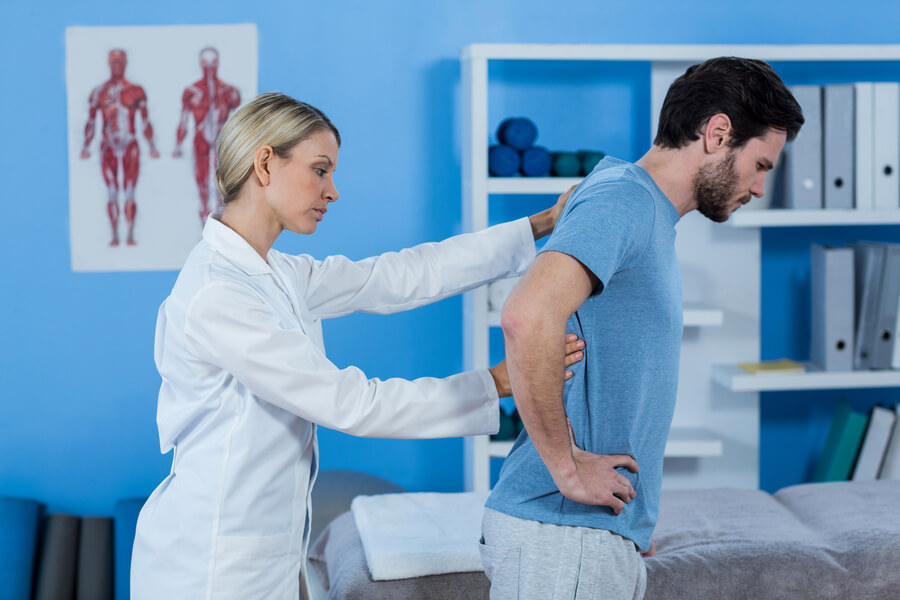 It is because of this physical demand that various injuries can occur, and there are some that are more common than others due to the type of actions that are carried out. The most common are lower limb injuries, as there is no balance between the use of the upper and lower limbs (except for the goalkeeper); in other words, players do not perform as many actions with their upper limbs as they do with their lower limbs.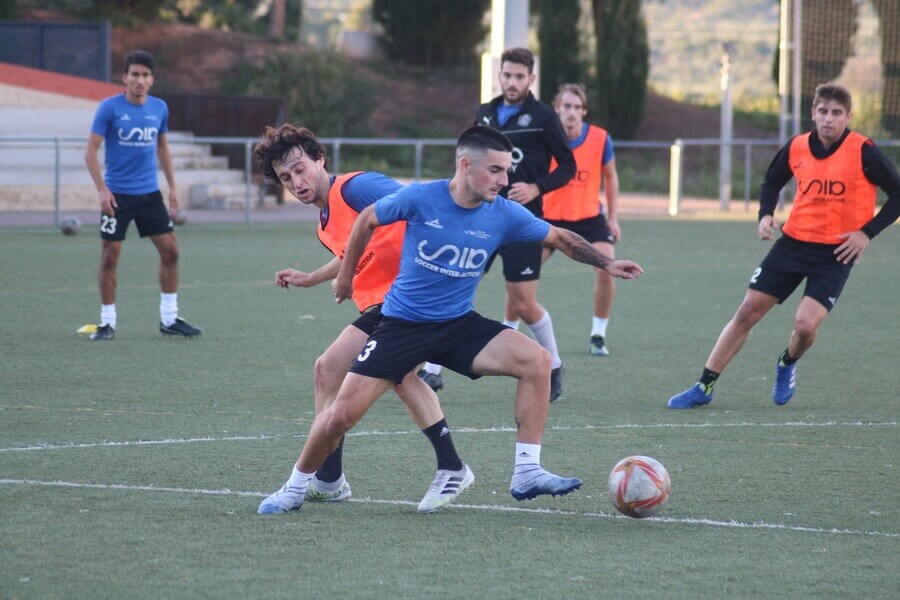 It could be said that the most common injuries in football are in the hip, knee and ankle joints, although we cannot forget the muscles that come from the pubic area, the ischium and the spinal column itself.
In football, it is most common for players to have injuries of these three types: ligament sprains, muscle injuries or tendinopathies. Physiotherapists work on all of them.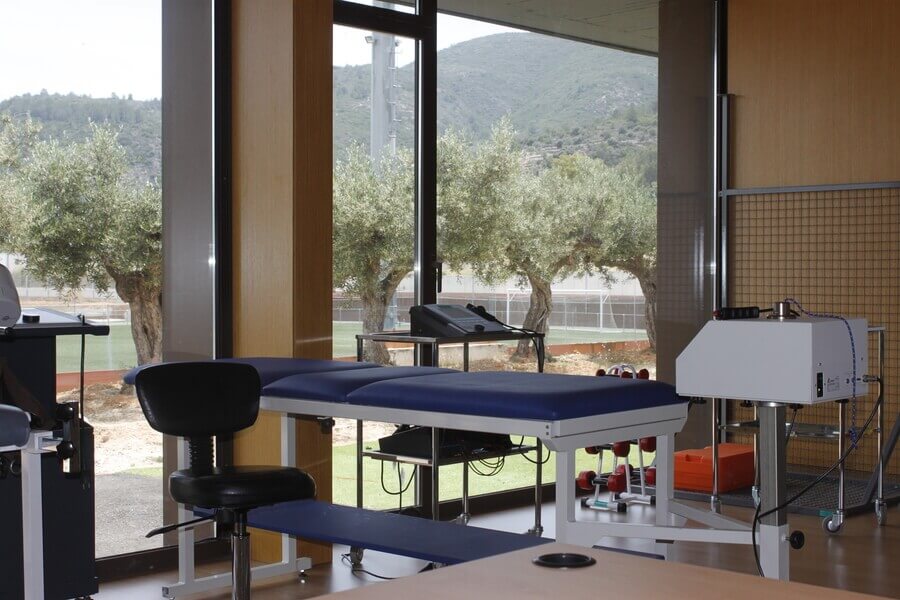 Ligament sprains in football
These are among the most common injuries in contact sports. A sprain is the damage to one or more ligaments that stabilise a joint. They are usually caused by poor footing, stepping on a teammate or opponent, uneven playing surfaces, or by external contact, such as a late tackle or an unexpected collision.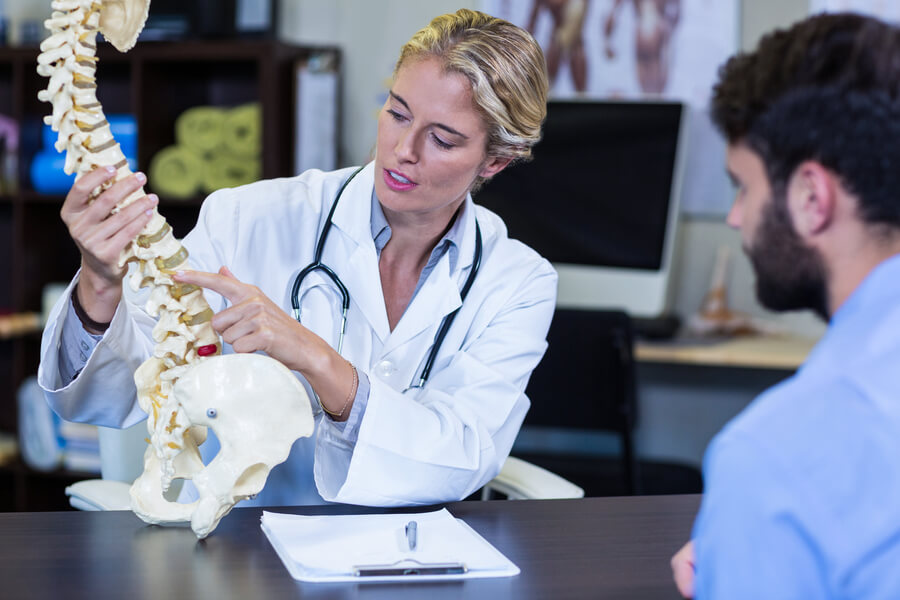 They have 3 degrees of severity, with grade I being a strain or abnormal stretching, grade II being a partial tear of the ligament, and grade III being a complete rupture of the ligament. The duration of the injury depends largely on the degree of involvement, ranging from a week for the mildest to 3 to 4 months if one of the affected ligaments is completely ruptured, which could entail surgery to restore the torn ligament.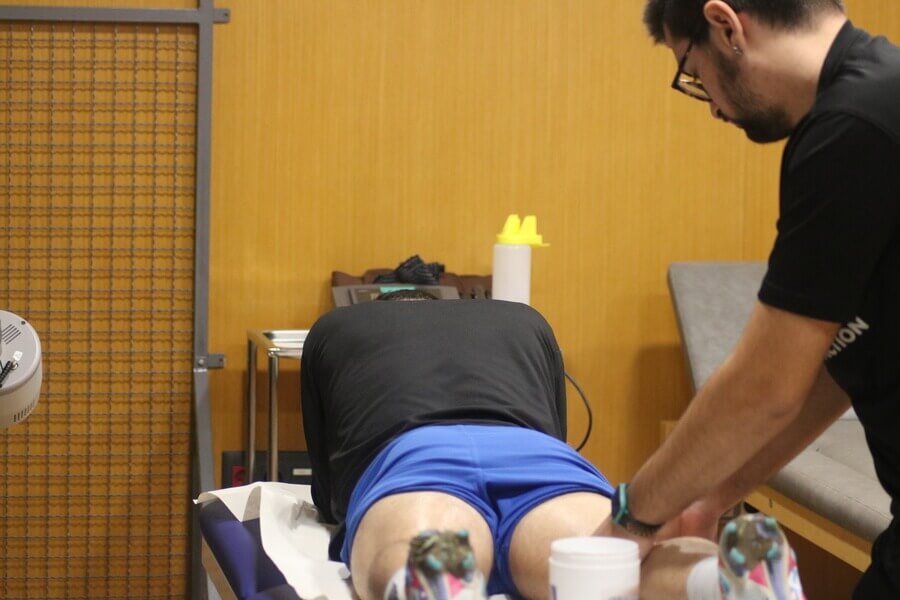 Common injuries in football players
As mentioned above, after ligament sprains in players, which have been a very frequent injury in recent years, muscle injuries and tendinopathy appear. The physical effort that a professional football player needs to perform in an optimal state during the season makes him run the risk of these injuries.
As a general rule, the recovery time for these injuries is shorter than for a complete rupture of the ligament. The latter is one of the worst injuries in sport.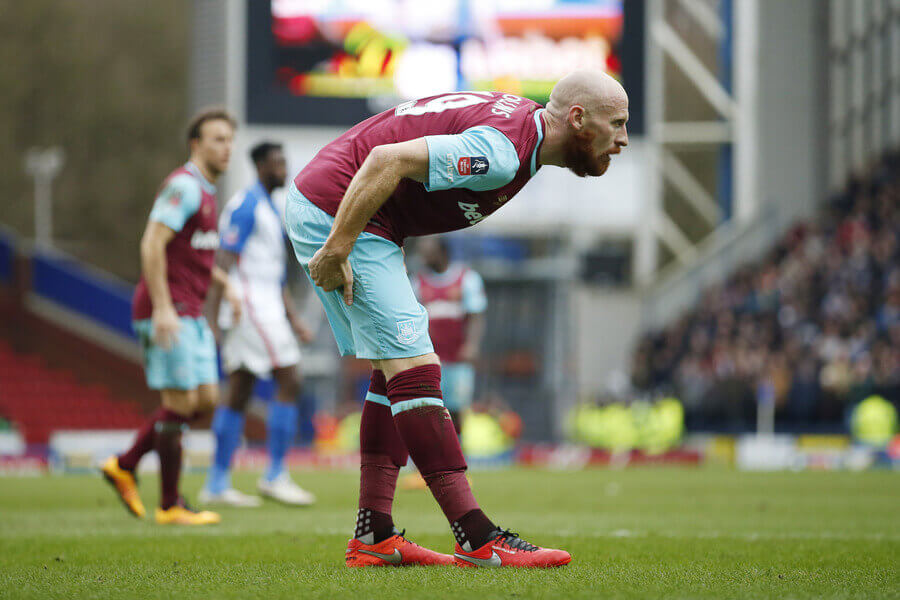 Muscle injuries in football
Muscle injuries in football are mainly caused by overexertion in matches or training, or by blows to the muscle area, known as contusions. Overexertion injuries can be divided into muscle overloads or muscle tears. Both muscles suffer from both types of injury, although adductors tend to suffer earlier.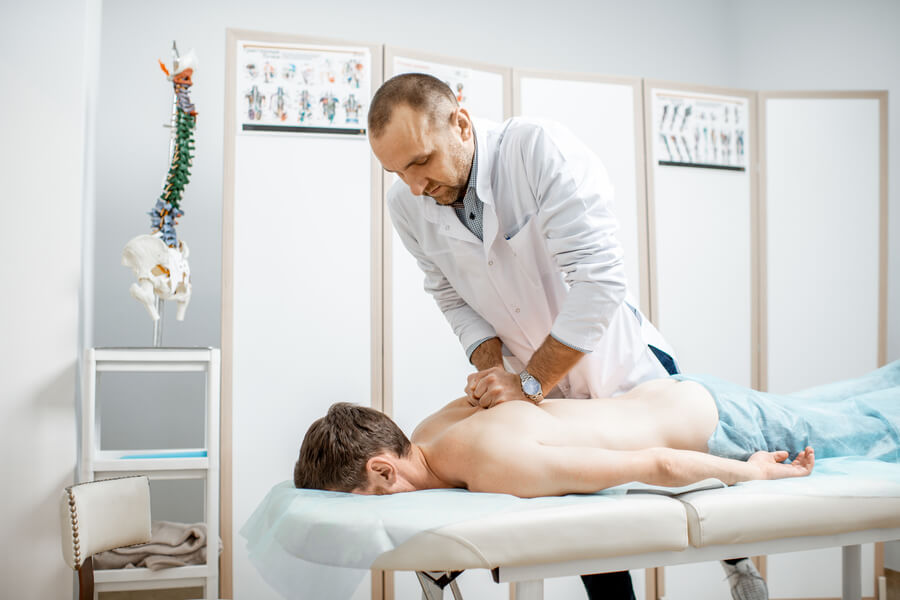 Contusions are direct blows to a muscle, causing pain at rest that usually increases at the start of exercise. They can occur in any area of the body: trunk, upper limbs, lower limbs, etc. The duration of the injury is usually 1 or 2 weeks.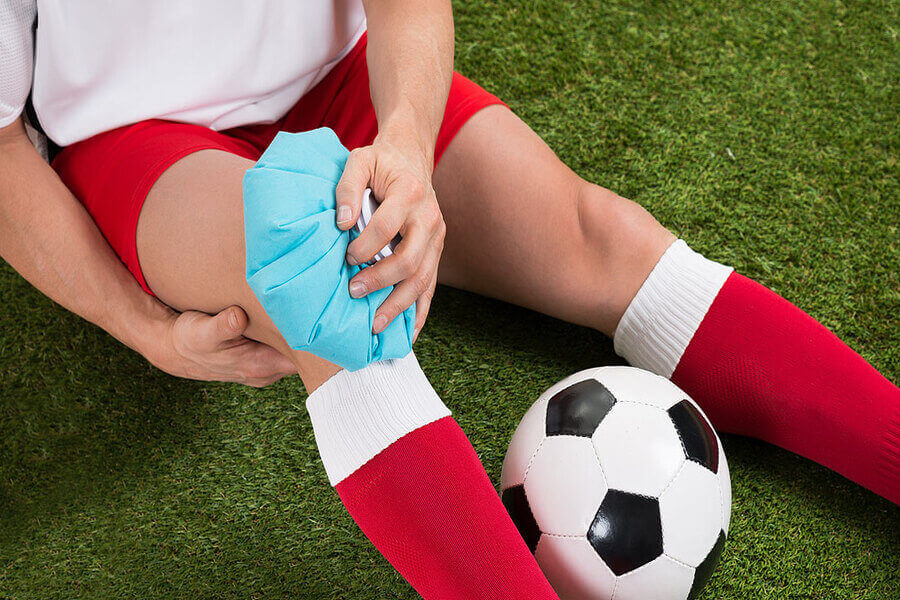 Injuries caused by muscle overexertion can be muscle strains or muscle ruptures. Strains are similar to what happens to a ligament when a grade I sprain occurs; whereas tears would be comparable to grade II or III, depending on whether it is a partial or total muscle tear respectively. Recovery times for these injuries also depend on the degree of rupture or strain, and can vary from 2 weeks to 3 or 4 months, even longer in some muscles, in the case of a complete rupture.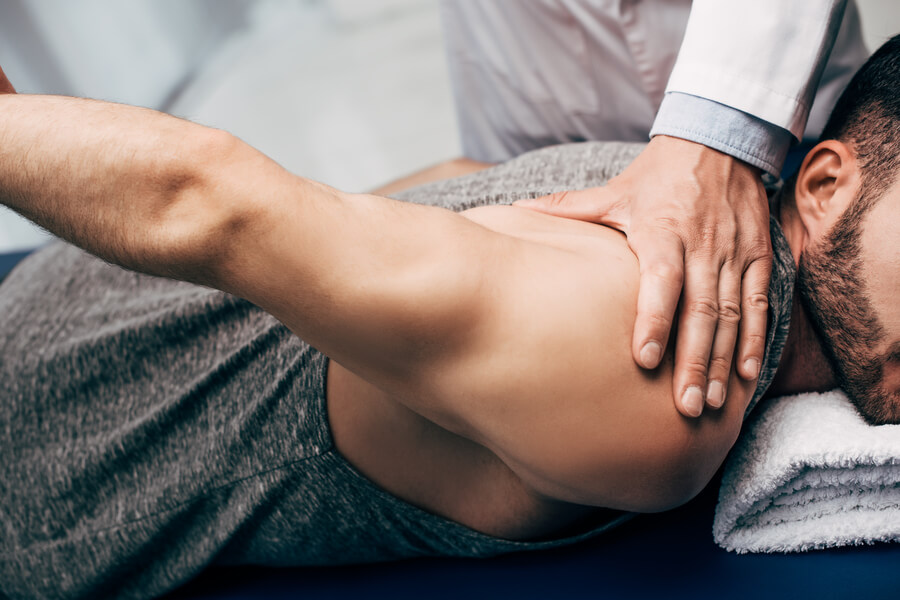 Tendinopathies in football
The term tendinopathy refers to pain occurring in the tendon of a muscle; formerly described by the term tendinitis. This term is preferred today as the root -itis implies the occurrence of inflammation, which does not always occur.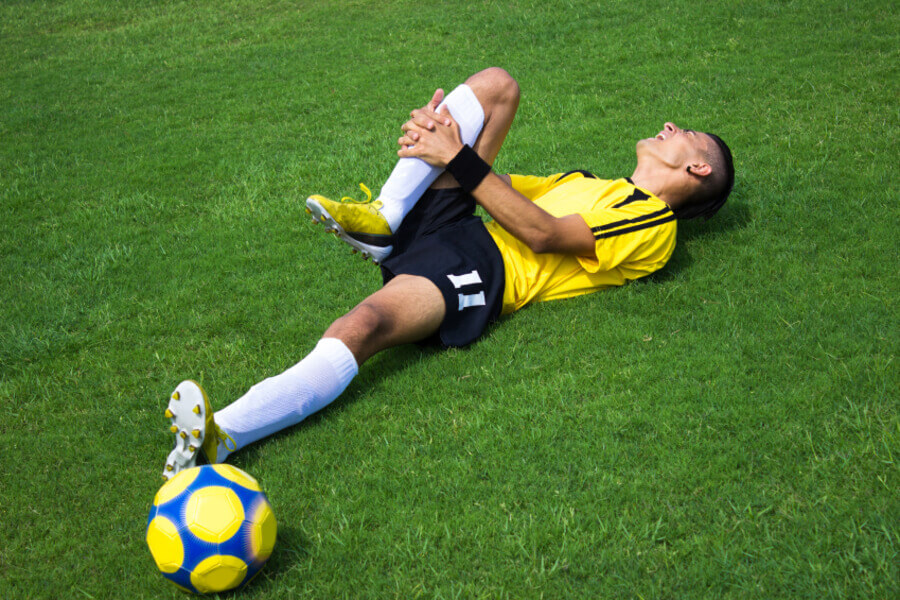 Tendinopathies in the Achilles tendon and adductor muscles are common. Depending on the severity, these can last from two or three weeks to two or three months, although in the case of the adductors it can be longer if it is considered pubalgia (pain in the pubis, which is the origin of the adductor muscles), which sometimes requires surgery if it is prolonged over time.