FOOTBALL SCHOOL GUIDELINES FOR MIND-BODY TRAINING
The FC Porto Dragon Force Valencia Football School launches a new activity to be carried out in these difficult days due to the expansion of COVID-19 and encourages players and their families to prepare their minds and dietary routine to overcome anxiety. Nobody gives up here.
The crisis situation that society is going through due to COVID-19 requires unity and responsibility to stay at home and what better than sport to combat it. But how to use sport to combat this scenario if we can not leave home? Quite simply, by adapting to the environment, i.e. the home.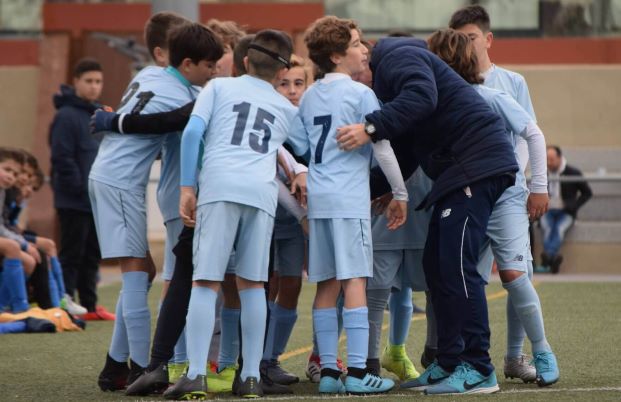 To this end, FC Porto and its Dragon Force Football Schools have designed a series of training sessions, workshops, exercises and routines to avoid monotony and to have a fun and stimulating time that will help us to stay active and ready to have a positive mentality to overcome this atypical situation.
In this way, FC Porto Dragon Force Valencia has joined in to do its bit and after the first challenges and training exercises to do at home, it is now time for a first workshop on psychology and nutrition, two key factors for high sporting performance.
So, the psychology department of the FC Porto Dragon Force Valencia Football School encourages you with its first session to combat the anxiety that can arise from staying at home for so long, that is, by changing your routine. A simple but very effective session. Diaphragmatic breathing will be our ally, both for children and adults.
Once you've relaxed, it's time to recharge your batteries. And what better way to do it than by cooking a healthy snack that is perfect for getting active. The first recipe that the FC Porto Dragon Force Valencia Football School proposes is to make homemade granola! Spend some fun time together playing with food and follow the simple steps that we provide you with.
Snack like a Dragon from our FC Porto Dragon Force Valencia Football School and show off your culinary skills during this stay-at-home period. We'll be back stronger than ever and with our batteries fully charged, especially with these great recipes.