Chile is an openly football-loving country. The goal of many young Chileans is to play professional football. To do so, they compete in their city and neighbourhood clubs to continue their development, although opportunities are scarce when they approach senior football.
SIA Academy is home to Chilean footballers who travel to Spain to become professional football players. A unique opportunity and an unmissable experience. Soccer Inter-Action comes to the Junior College of Arica, in Chile, to show what it is like to work at the SIA Center and what the great possibilities are.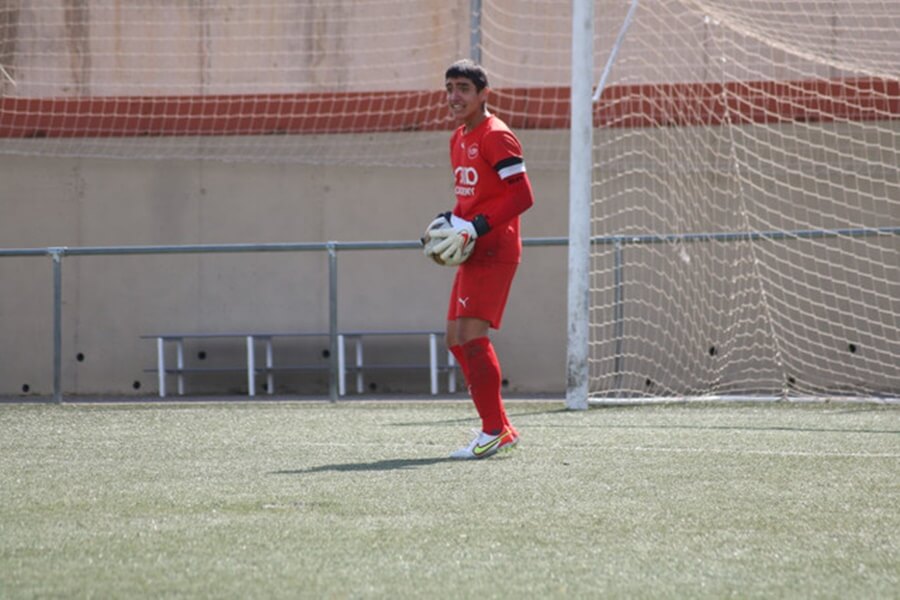 SIA Academy in Chile
SIA Academy will travel to different parts of Chile to present the project that has established it as one of the best international football academies in Spain. Students from different schools will learn first-hand about the work carried out at Soccer Inter-Action and learn from the experience of SIA's Chilean players.
The first school to welcome the visit of SIA Academy's director in Chile, Juan Fernando Ramirez, is the Junior College of Arica. The school and Soccer Inter-Action reached a cooperation agreement with the general manager, José Domingo Díaz, and the school's director, Werner Savini.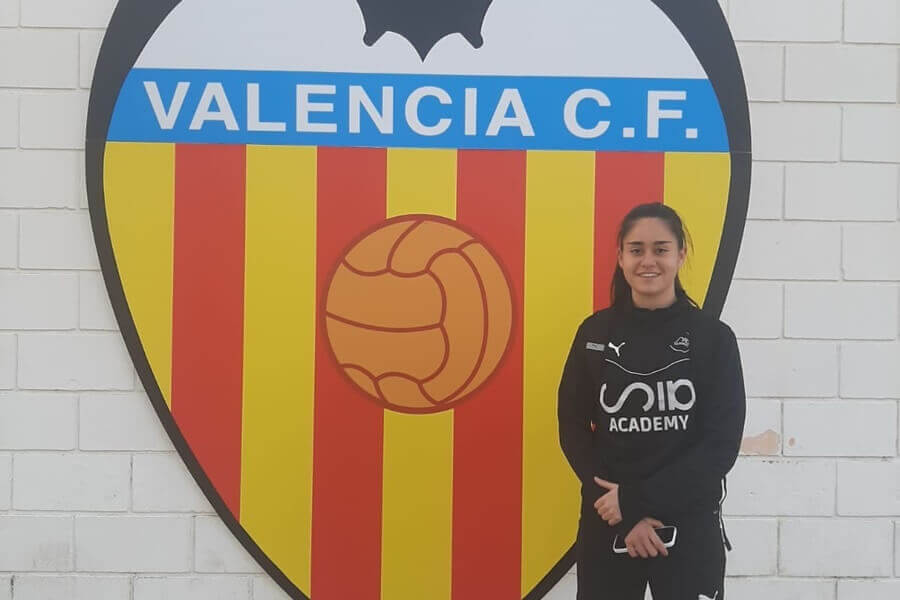 SIA Academy project in Chile
The director of the SIA Academy in Chile presented the international football academy project to the school's students. The boys and girls of the Junior College of Arica listened to the explanations and received information about the opportunities that Soccer Inter-Action offers.
SIA Academy is the ideal place to make the leap to European football in a professional environment. The international football academy has luxury facilities, a great training project, a culture very similar to the Chilean one and several success stories of Chilean players in Soccer Inter-Action.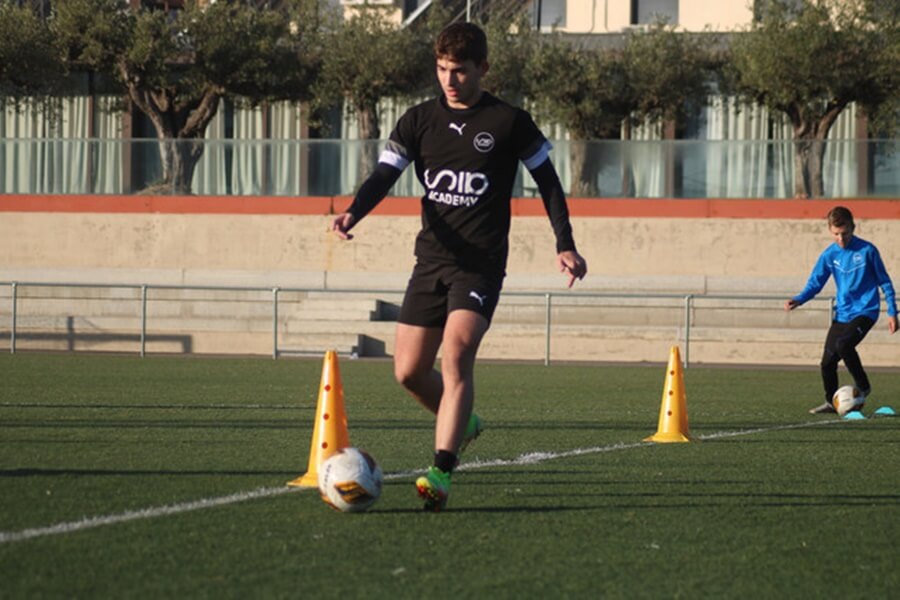 What is the Junior College of Arica?
The Junior College is a school located in the city of Arica, near the border with Peru. It was founded in August 1968 and has more than 50 years of experience in training young people in Higher Education. It was founded by teachers Adolfo Díaz Álvarez and Lourdes Vásquez Dufey, who was also the first director.
Junior College is located in the centre of the city of Arica, so it receives a large number of pupils. Many of them are football fans and compete in local clubs, but without opportunities for advancement. Arica's top team is CD San Marcos de Arica, in the Chilean second division.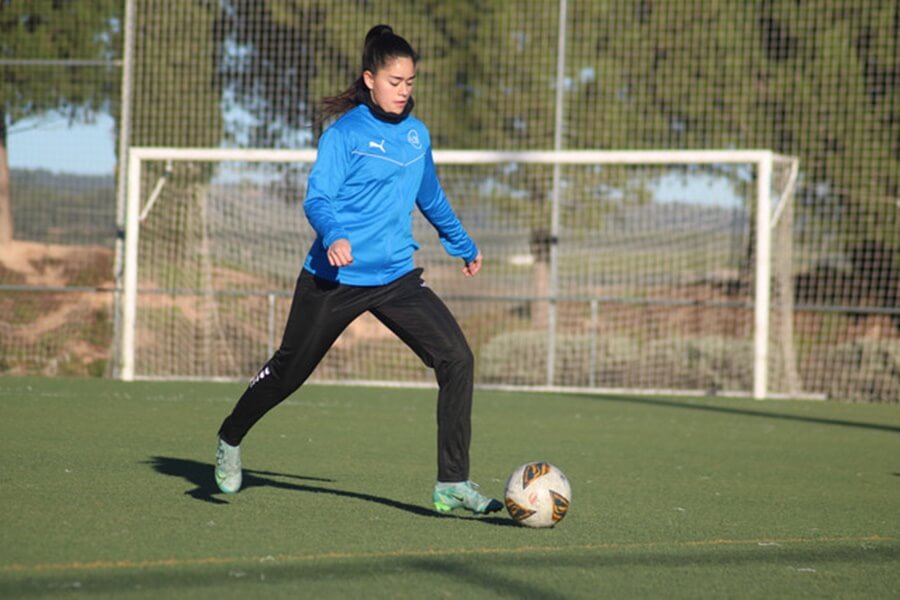 Chile at SIA Academy
SIA Academy is an international football academy in Spain that welcomes young footballers from all over the world. Chile is one of the countries that exports the most talent to Soccer Inter-Action. The few opportunities to become a professional in Chile cause them to come to Spain to continue their development.
Currently, the SIA Academy international football school has three players from Chile. Goalkeeper Joaquín Luarte, striker Daniel Farkas and forward Antonia Ramírez. All of them have achieved their dream of playing in Spanish football, even competing with Valencia CF.
Chilean players' experience at SIA Academy
Joaquín Luarte is an agile, quick goalkeeper with great reflexes. His high level has allowed him to train with UD SIA Benigànim, SIA Academy's own club that competes in the Spanish Third Division. Daniel Farkas also had the same privilege for several sessions.
The clearest Chilean success story is that of Antonia. She arrived at SIA Academy in the summer of 2021 and has shown a great level. Valencia CF took notice of her and called her up for training with the women's second team. A great experience in professional football.
Why choose SIA Academy?
Players from Chile choose SIA Academy for many reasons. Language and climate are no barrier, as well as culture. Soccer Inter-Action has a complete high performance centre: natural grass pitches, gymnasium, video analysis room, recreation room and high standard accommodation.
SIA Academy also offers a wide range of courses at the British School in Xàtiva and at IES Enguera. The facilities have classrooms to continue with online classes in case of distance learning. All of this without leaving the high performance centre. A luxury that many Chilean men and women opt for.