The position of goalkeeper is one of the most special in the world of football. The solitude, concentration and perfection of a goalkeeper are the key characteristics of one of the most beautiful and complicated occupations on the pitch.
Chilean football has proven to be one of the most important in South America and the world. Several Chilean footballers have delighted fans around the globe. Chilean goalkeepers have also proven to be special, important and remembered in history.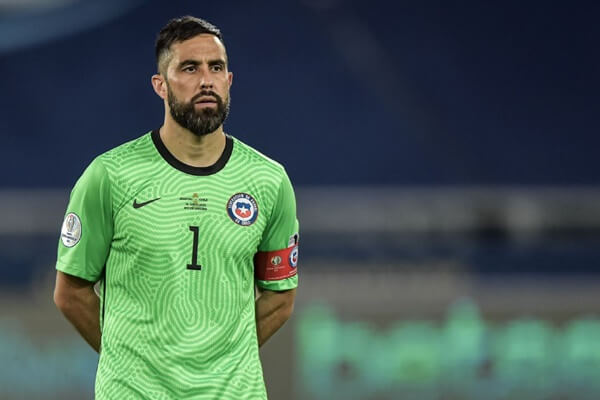 The best Chilean goalkeepers in history
Chilean football has given the world some of the best goalkeepers in the world, both historically and today. Chile's goalkeepers are characterised by their reflexes and their speed in one-on-one situations. But, above all, they are very efficient under the sticks. These are the best Chilean goalkeepers in history.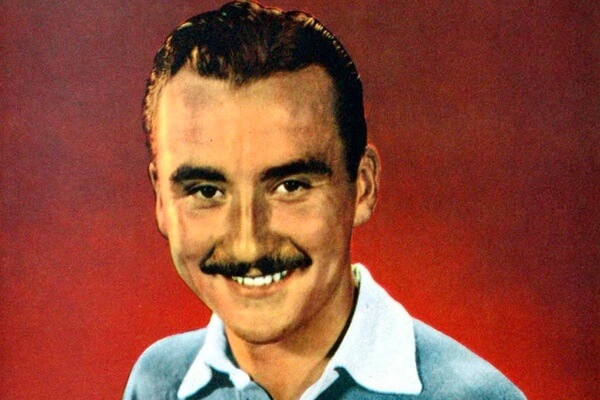 Historic Chilean football goalkeepers
The history of Chilean football has produced some of the best goalkeepers in South America. Sergio Livingstone is, by many, the best Chilean goalkeeper in history. 52 appearances for La Roja between 1941 and 1954 attest to the career of a brilliant goalkeeper for his national team.
Misael Escuti, Mario Osbén and Roberto Rojas have been among the best Chilean goalkeepers in history. La Roja has had goalkeepers of a high level who, although they did not make the leap to Europe, demonstrated their natural talent and skills in Chile's top clubs.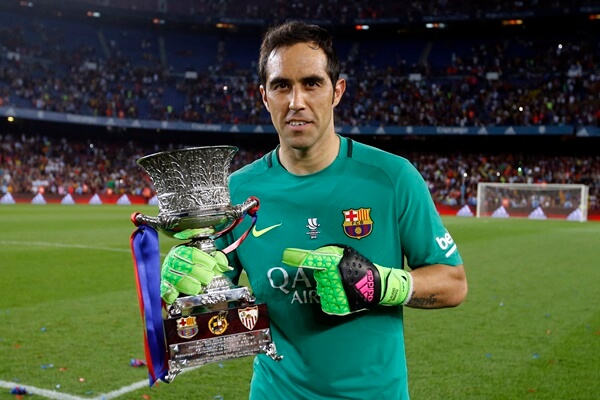 Current Chilean football goalkeepers
One of the best goalkeepers in Chilean history is Claudio Bravo. The current Real Betis goalkeeper has played for clubs such as FC Barcelona and Manchester City, among others. He also holds the record of unbeaten start in LaLiga Santander with 754 minutes.
Bravo's heir to La Roja is Brayan Cortés. Colo-Colo's Chilean goalkeeper has shown he is ready to lead his team. In 2018 he made his debut with the Chile national team proving he is ready for a bigger leap in quality.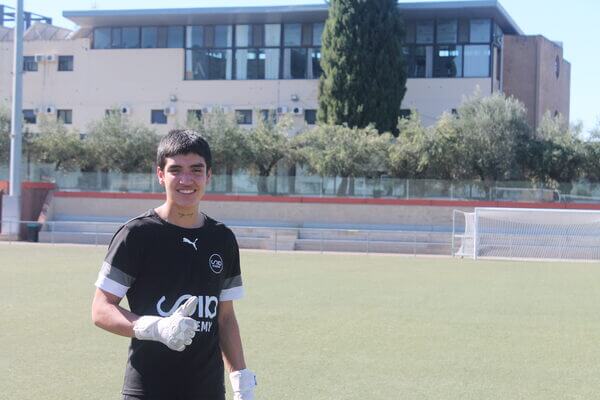 Joaquín embodies the Chilean dream
Many young Chilean goalkeepers are looking to Europe. The possibility of growing up in Europe makes many young players travel to international football academies in order to progress on the pitch in better conditions than in their home country.
This is the case of Joaquín. The Chilean goalkeeper from the international football school Soccer Inter-Action came to the SIA Academy's high performance centre to develop his full potential in Spain.
Goal: to become a professional goalkeeper in Spain
Joaquín arrived at the Soccer Inter-Action international football academy with one goal in mind: to become a professional goalkeeper in Spain. To achieve this, the professionals at the SIA Academy have worked with the Chilean goalkeeper to maximise his potential. Psychologist, nutritionist and physical trainer are in tune so that Joaquín can develop correctly.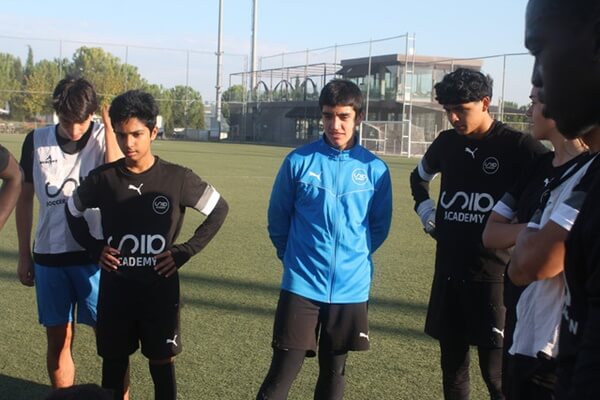 Tactics, technique, methodology and education. Joaquín works on all aspects at SIA Academy, an international football school with state-of-the-art facilities and a team of professionals to maximise his pupils' football learning. Joaquín is an example of this.
Chilean football goalkeepers in Europe
Chilean goalkeepers have enough quality to make the leap to Europe and try to make a living in the elite of the old continent. All of them follow in the footsteps of Claudio Bravo, the idol of many Chilean children who want to become professional goalkeepers. For this reason, Spanish football is a common goal.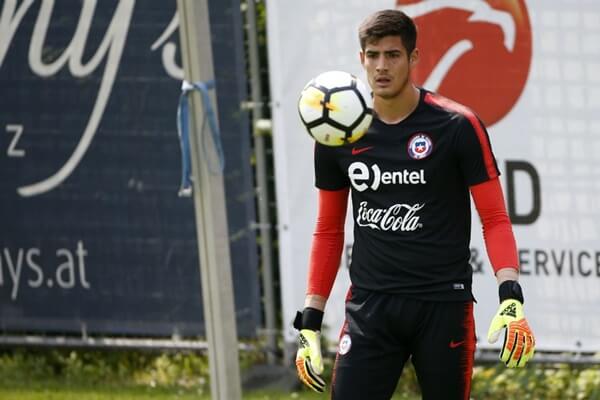 Currently there are several Chilean goalkeepers around Europe. Some of them close to the elite, others with their best times behind them, but carrying the pride of Chilean football in European football.
Young Chilean goalkeepers in Europe
Lawrence Vigoroux is the representative of Chilean football in England. The 26-year-old goalkeeper played at youth level for Tottenham Hotspur and Liverpool. He went on to play for Hyde United, Swindon Town and Leyton Orient, his current club. Vigoroux has not been called up to La Roja, but he has shown he has the talent to play for major clubs on the old continent.
Gonzalo Collao, just 22, is also trying to make a name for himself in Europe. A regular in La Roja's youth ranks, he made the leap to European football with Extremadura UD in Spain's second division. He is now a regular at Croatian side Istra.