The international football school Soccer Inter-Action welcomes players from all over the world. They all arrive with one goal: to become a professional footballer in Spain. This is also the goal of Daniel Farkas, a Chilean player who trains and competes with the international football academy SIA Academy.
Farkas is one of the international footballers who live together in the Soccer Inter-Action high performance football centre.
The young football player from Chile landed at Soccer Inter-Action in search of opportunities and to develop as a footballer. He is doing so thanks to the professionals who make up the SIA Academy.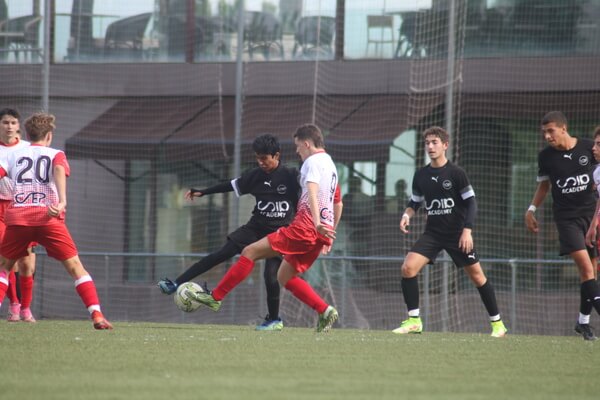 Daniel Farkas, Chilean success at SIA Academy
SIA Academy player Daniel Farkas came from Florida Colo-Colo Academy Soccer Usa. His reasons for training at the Soccer Inter-Action football school were clear: he wanted to make the most of his potential. What better way to do this than at the SIA Academy's high performance centre.
This was one of the main reasons for choosing Soccer Inter-Action, its superb facilities. In addition, Daniel Farkas chose SIA Academy because it belongs to Spanish football, a unique source of talent with great opportunities to succeed in the beautiful game. In addition, SIA has the opportunity to play in the first team, UD SIA Benigànim, in Tercera RFEF.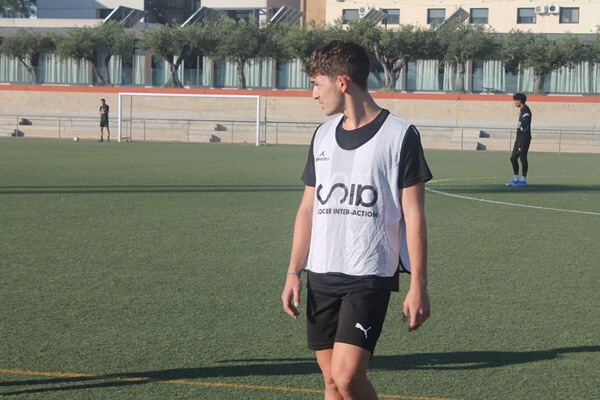 Daniel Farkas' qualities
The coaching staff of SIA Academy already knows perfectly the talent that Daniel Farkas possesses. The Soccer Inter-Action player trains and competes under the orders of Xavi Mompó, who describes him as a willing and hard-working player. He also has a great facility for acquiring tactical knowledge.
Mompó also highlights the versatility of Daniel Farkas. The Chilean footballer is a player who can adapt to different positions thanks to his unbeatable work capacity. Qualities to squeeze in the international football school Soccer Inter-Action, which also puts the focus on those points to improve to be a better player.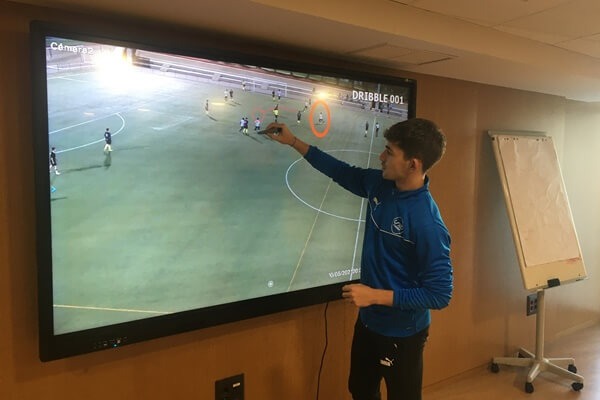 Farkas and the SIA Academy professionals
The international football school Soccer Inter-Action goes beyond what happens on the pitch. The physiotherapy service analyses Daniel Farkas physiologically and comments that he is a very coordinated player,
although when he arrived at the high performance centre he lacked the physical endurance to perform high intensity sprints.
On the other hand, he also needed more strength to perform jumps and to be able to make himself wide on the field.
To remedy this, Soccer Inter-Action's physical trainer developed a specific workout plan for
Daniel Farkas to overcome his less favourable conditions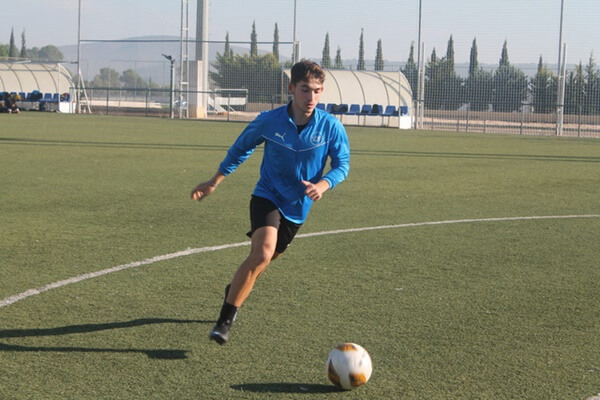 Top Chilean footballers
Daniel Farkas' success in competing with SIA Academy is what he is trying to emulate in his compatriots. All of them also made the leap to Europe to become national and world references. Chilean football has given great names to the game and they have served as a guide.
Historic Chilean footballers and, above all, current Chilean footballers. They all serve as a reference for players like Daniel Farkas, who came to Soccer Inter-Action with the same ambition as his most talented compatriots to succeed in the world of football.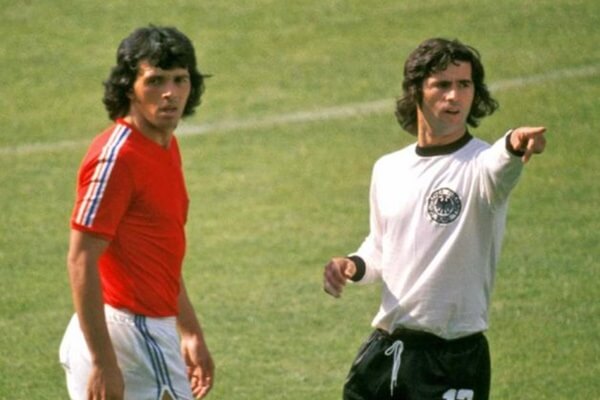 Historic Chilean players
History has left many Chilean footballers of great relevance. Elías Figueroa was one of them. For many, the best central defender born in Chile, he played for clubs like Colo-Colo or Peñarol when South American competitions were very prestigious. He is also a legend with La Roja.
Carlos Caszely is another historic Chilean legend. Considered Colo-Colo's best player, he travelled to Spain to play for Levante UD and RCD Espanyol, achieving great goalscoring records. He also played in two World Cups with the Chilean national football team.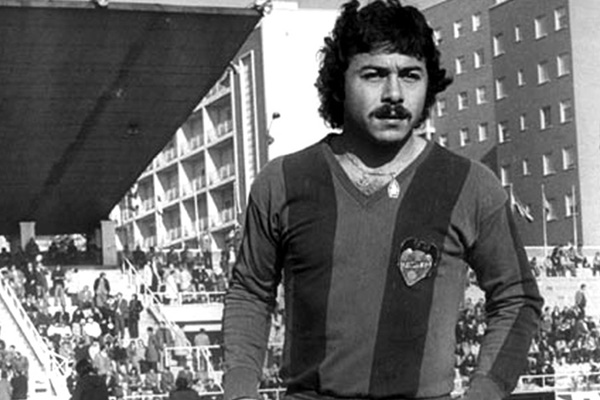 Other great Chilean footballers were Iván Zamorano, who played for clubs such as Sevilla FC, Real Madrid and Inter Milan; Marcelo Salas, who played for River Plate, Lazio and Universiad de Chile; and Leonel Sánchez, a legendary striker who won the Bronze Ball in 1962.
Best football players in Chile today
Chilean football, at national team level, is going through a sweet moment. Two consecutive Copa Americas are the reward for a golden generation that has guided players like Daniel Farkas to become what they are, and to belong to an international football academy in Spain.

Arturo Vidal, Alexis Sánchez and Claudio Bravo have been the best Chilean players of this generation. All of them have a background at FC Barcelona, Vidal and Sánchez at Inter Milan, and Bravo at Manchester City. They all took the step to come to Spain to become better players.
Gary Medel, Aránguiz and Erick Pulgar are other names in the Chilean squad. Medel has played in Sevilla or Inter Milan, Aránguiz in Bayer Leverkusen and Pulgar competes in Fiorentina at a good level. All of them are and will be references for the young Chilean players.