Women's football continues to grow around the world. Female players already have references in the beautiful game and, from a young age, they want to become the footballers they now see on television. It is an area that is growing at an uneven pace in different parts of the world.

Women's football in Europe is a benchmark. The old continent has the most
professional clubs and the best conditions for female footballers. Despite the fact that there are still many differences with respect to men's football, future female players travel to European territory in order to achieve their dream. This is the case in Chile, where women's football is still far from the Spanish level, although progress isnotorious.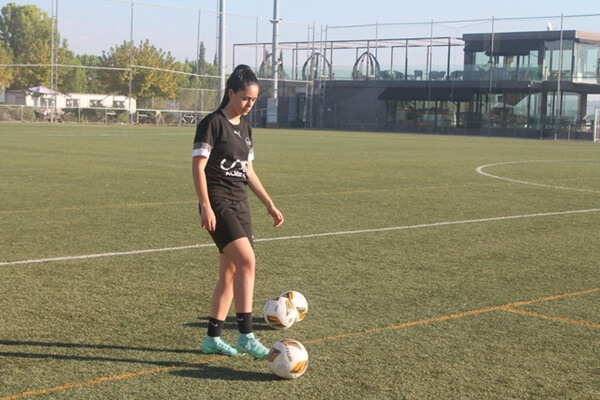 Antonia, Chilean player at the SIA Academy
One of the best ways for Chilean players to grow up is to make their way in Europe. For this, and from a young age, the best method to evolve as football players is to land in an international football academy. The international football school Soccer Inter-Action welcomes players from all over the world.
Antonia, in search of the dream
One of the players who left her native Chile to become a professional footballer is Antonia. The student of the Soccer Inter-Action international football school has already proved her level with the SIA Academy women's first team, even scoring a hat-trick in her first start.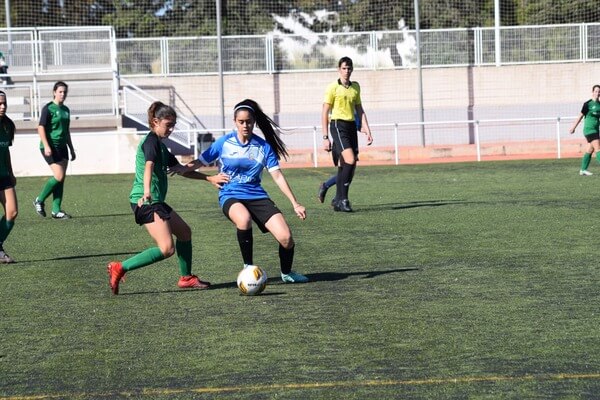 Antonia has been given the necessary conditions to prove her quality. The 18-year-old Chilean admits to having found it difficult to progress in her native country, so she came to the SIA Academy to realise her full potential. At Soccer Inter-Action's highperformance centre, she has found a home, enjoying large, state-of-the-art facilities, combined with a coaching staff that allows her to progress well.
Antonia's improvements with professionals at Soccer Inter-Action
Xavi Mompó, her coach at SIA Academy, highlights Antonia's versatility. The Chilean striker and right winger works on her less dominant aspects in morning training: technique with her less dominant leg and aerial play. This helps her to make good progress on the pitch.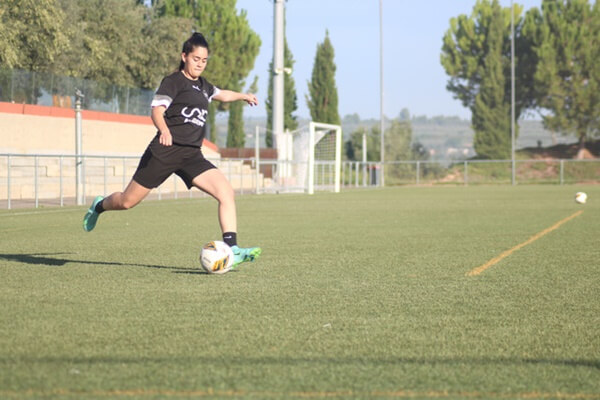 Mariela Ramírez, SIA Academy nutritionist, says that Antonia has a good body composition to be able to perform at her best on the pitch. Even so, at Soccer InterAction there is always room for improvement. That is why, together with a physical trainer, they have changed the Chilean striker's diet and sporting routine in order to add muscle mass and be able to grow physically on the pitch.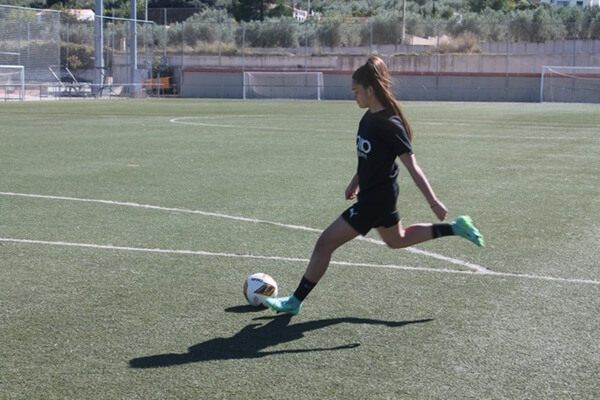 What is women's football like in Chile?
Women's football in Chile is an almost recent creation. The first season of the women's first division took place in 2008, so they only have 13 years of experience. This situation of novelty leads to precarious conditions, amateurism and a struggle ahead that took place in Europe a few years ago.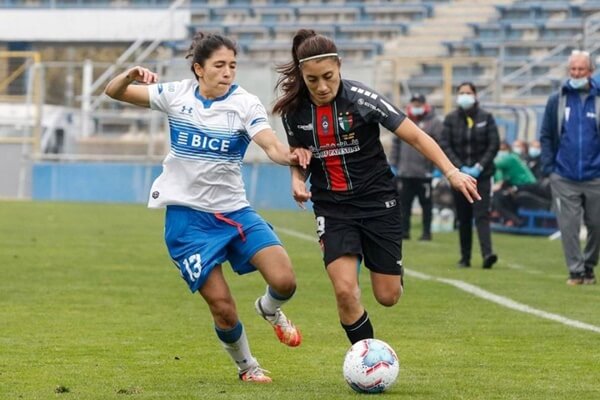 A study conducted by the National Association of Women's Football Players (ANJUFF) in conjunction with the Faculty of Economics and Business of the University of Chile (FEN) showed that 83% of female players do not receive a salary for their status as footballers
A struggle ahead
In addition to the negative data, 5.6 % of Chilean female football players receive a salary of 100,000 pesos, the equivalent of 106.14 euros. 8.5% receive between 100,000 and 500,000 pesos. A remarkable precariousness, especially in another statistic: only 4.4 % of women's football players in Chile have an employment contract.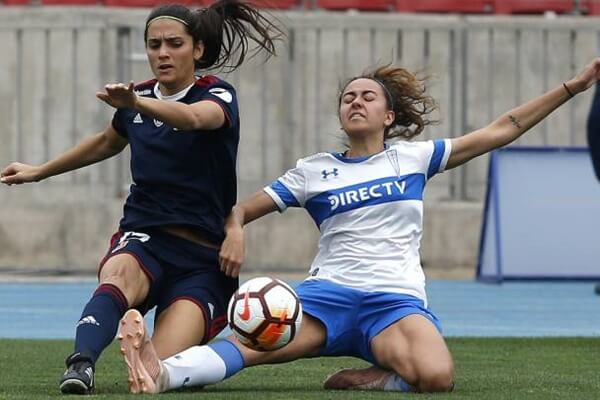 On non-sporting matters, the study shows that more than 35% of the players confirmed that they have been subjected to "double meaning jokes", and 57% admit to having been discriminated against because they are female. Up to 10% said they had suffered sexual harassment.
Women's first division football in Chile
The more fortunate ones manage to make a living as best they can in Chile's top division of women's football. Sixteen clubs have been competing in the top flight since 2008 in a competition divided into an opening and closing division, which has been covered by the television media for just over five years.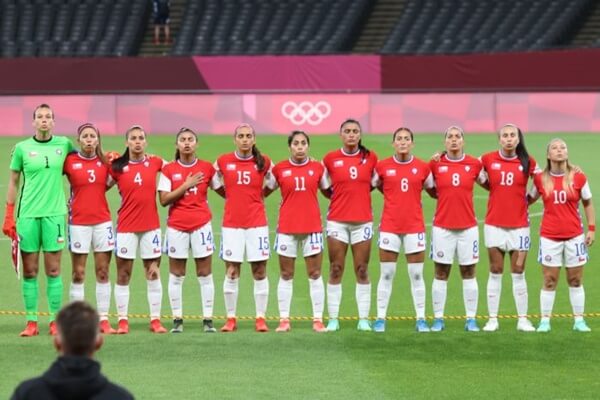 The dominant force in women's football in Chile is Colo-Colo, who have been champions 13 times. Currently it is Santiago Morning, coached by the Spaniard Maria Pry, who monopolises the league.
Chilean women's football in Spain
Chilean women's football is represented in Spain. In 2020 there were up to ten players from Chile in the first and second divisions, although they had to cut their season short because of the pandemic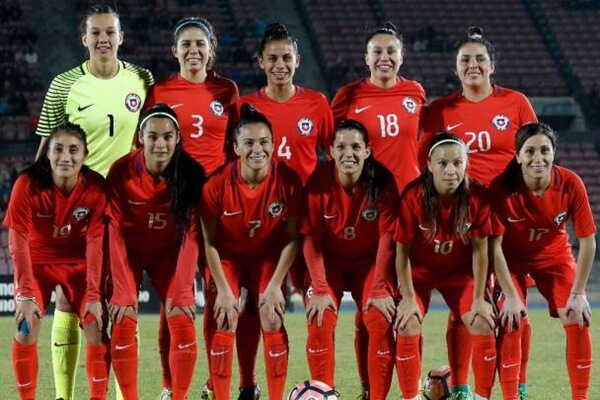 Chilean representatives in the elite
They are Natalia Campos, who played for Albacete Balompié, Carla Guerrero, Yanara Aedo and Camila Sáez (the former played, the rest currently play for Rayo Vallecano), Fernanda Pinilla and Nayadeth López (the former played, the latter plays for Santa Teresa).

They are joined by Yessenia Huenteo, Bárbara Santibáñez and Yipsy Ojeda (the former played, the rest play for CFF Cáceres) and Sofía Hartard, who played for Deportivo Alavés Gloriosas