The SIA Academy international camp is one of the most highly valued in Spanish football. Its high-level training, demanding matches and football scouts are an essential part of it. But nothing would be possible without the players who come to SIA Center to take part in the international football camp.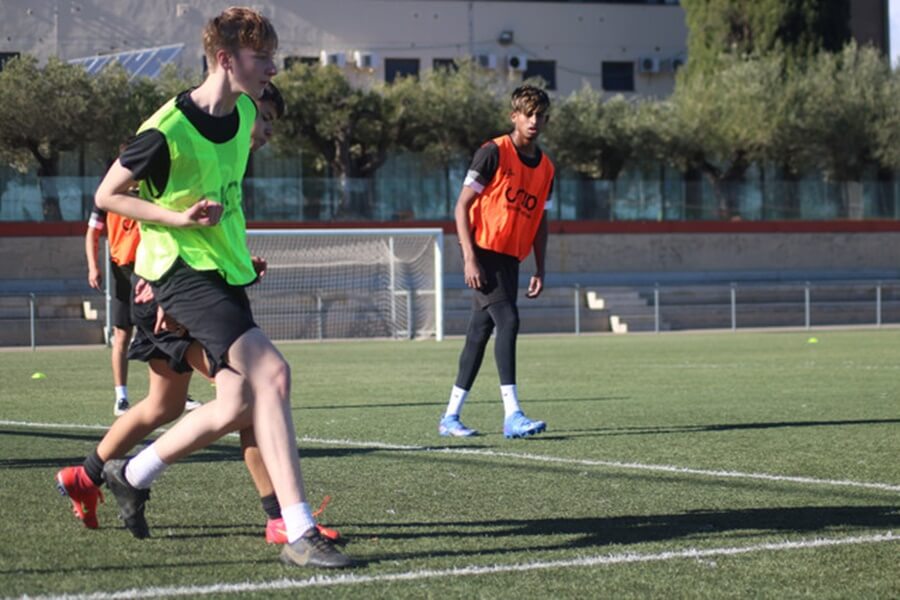 SIA Academy International Football Camp
Players from all over the world are part of the SIA Academy's international football camp. From Chile to Saudi Arabia via India. They all share the dream of becoming professionals. They all want to start their professional future at Soccer Inter-Action.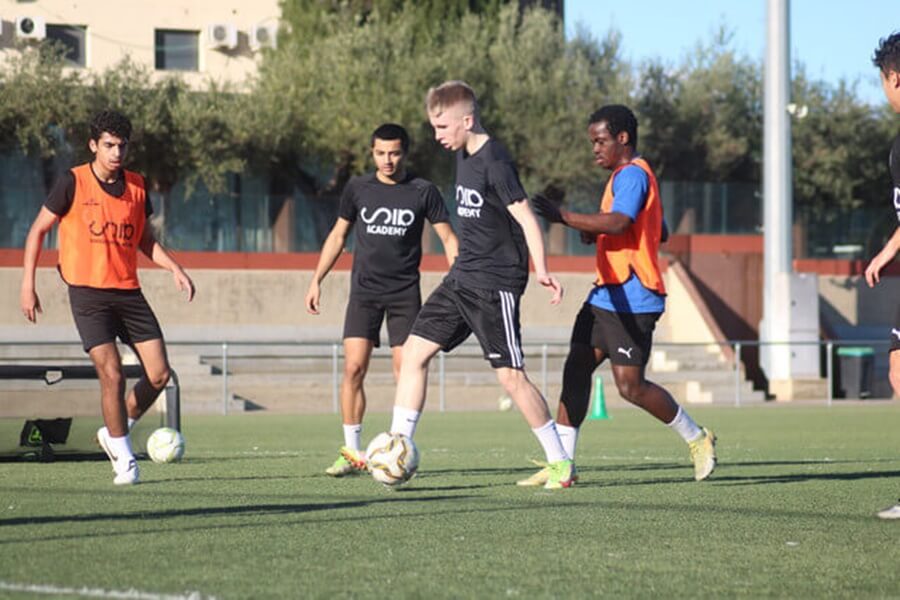 Cristóbal, Chilean player at the international campus
Cristobal is one of the many players that make up the SIA Academy's international campus. At just 15 years old, Cristobal has flown from his native Chile to the SIA Center to train, compete and improve. His experience during his stay at the Soccer Inter-Action facilities has been unbeatable.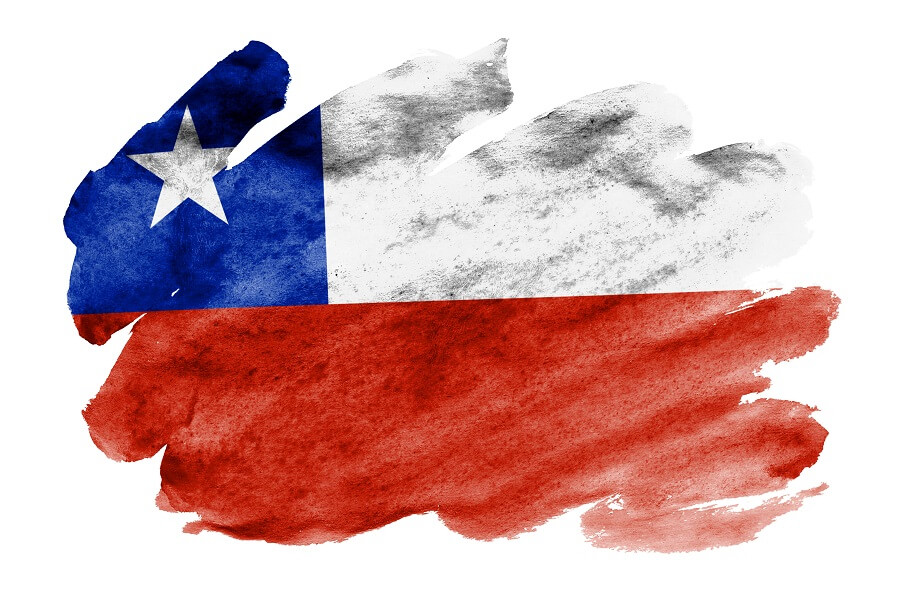 Cristobal says he feels very supported by his teammates and coaches. They all share the same dream: to reach professional football. To do so, they have trained and competed for several days at the Soccer Inter-Action high performance centre. A highly recommendable and unmissable experience.
International campus activities
Cristóbal and his team-mates have been training together for several sessions. The Chilean SIA Academy player admits he has improved a lot. They are demanding sessions where he enjoys the process of improvement. The South American player says that he has learned a lot about technique and tactics at the international camp.
Cristobal has been able to improve his football knowledge thanks to the video analysis room at SIA Academy. The Soccer Inter-Action teachers guide the classes and the students of the international football camp were able to study the tactics of various teams.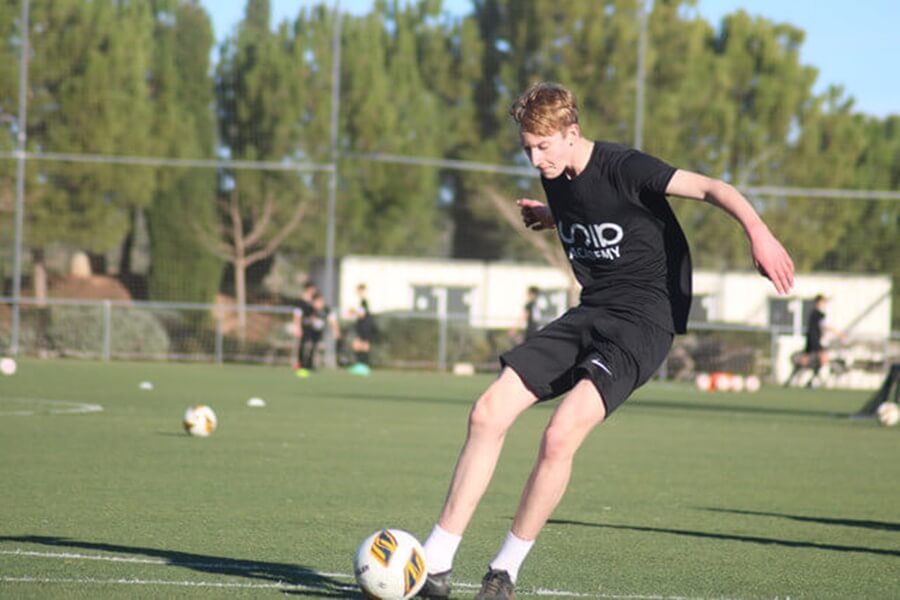 SIA Academy Football Camp in Spain
SIA Academy has one of the most prestigious international football camps. Its tryouts attract the interest of many scouts. Demonstrating your talent at Soccer Inter-Action offers great opportunities to improve in Spanish football. And in the best possible conditions.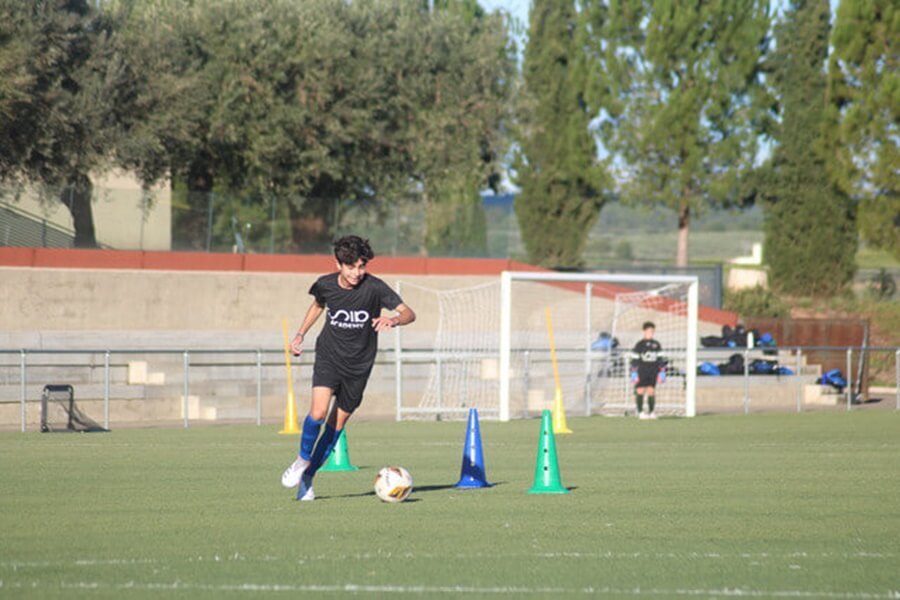 Hygiene and safety
SIA Academy has a strong commitment to caring for the conditions of its players. The international campus has high hygiene measures in place. Soccer Inter-Action has anti-COVID-19 measures in place with control tests. It also has a cleaning service in all facilities to disinfect and clean.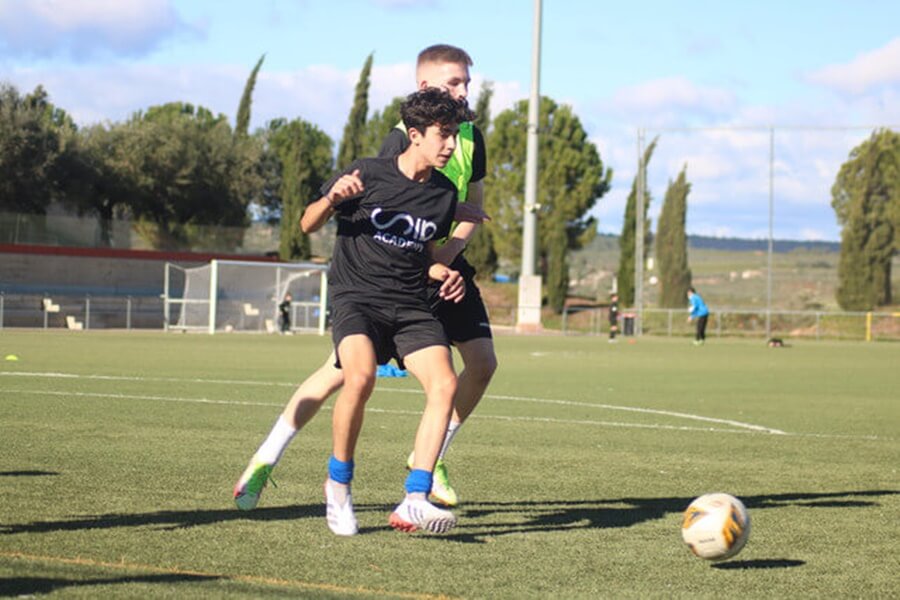 Security is also key at SIA Academy. Soccer Inter-Action's private security is on duty around the clock to safeguard the players and their belongings. Your stay at the SIA facilities during the international camp is in the best of hands.
How to join the international campus?
SIA Academy has held several days of international football camp. But the football at Soccer Inter-Action is not over yet. The tryouts in January and February are another must-attend event. The opportunity to become a professional player in Spain is at your fingertips.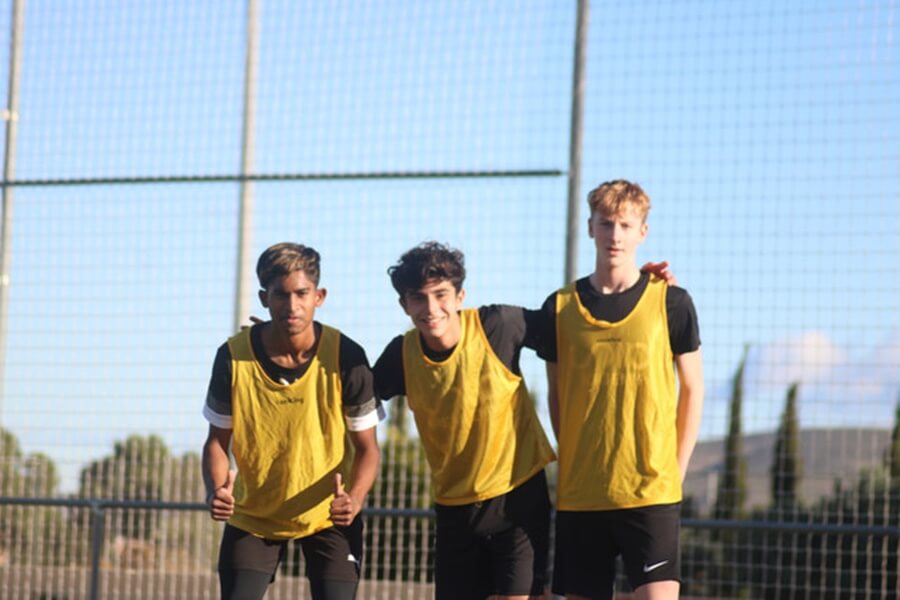 Just send an email to the Soccer Inter-Action website: https://soccerinteraction.com/es/contacto. We will soon send you the information you need and a professional from SIA Academy will guide you on your arrival in Spain. Don't hesitate to take advantage of this opportunity. We are waiting for you at the SIA Center with open arms.