Do you want to get to know Spanish football and make a living as a professional football player? It is a dream shared by many boys and girls around the world. Spain has great clubs and academies to learn and develop your level. But only one can be the best: SIA Academy..
Soccer Inter-Action's international football academy is holding football tryouts in Spain. With these tryouts you will be able to compete in a professional football club that plays in the Spanish Third Division, UD SIA Benigànim..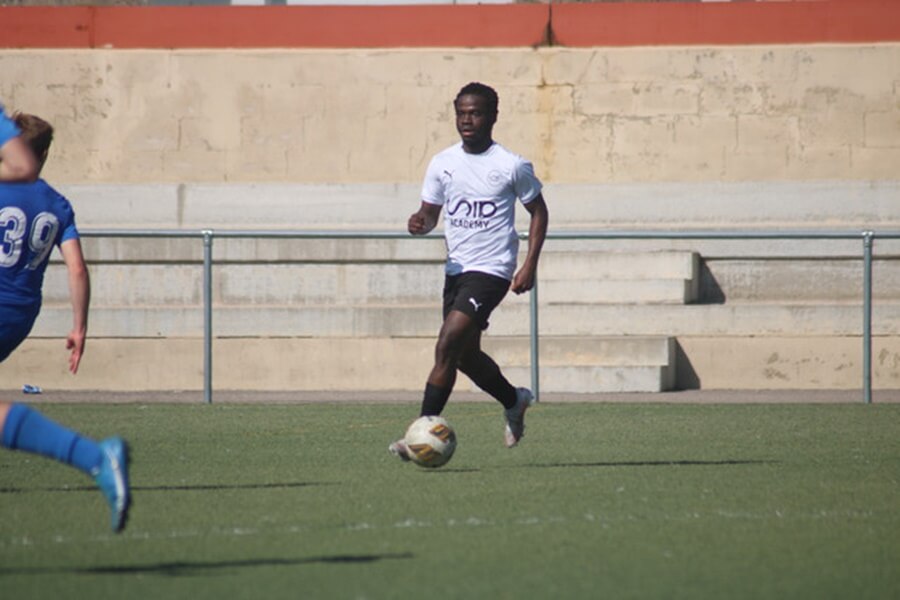 Football trials in Spain with SIA Academy
The best place to try out for football in Spain is SIA Academy. Soccer Inter-Action is the home and training centre for dozens of international players. They come from countries such as Mauritania, Libya, India, Guinea, Morocco, Chile, Argentina and the United States.
They all share the dream of becoming professional footballers in Spain. An opportunity offered to them by SIA Academy. Many international football academies in Europe offer the opportunity to train and compete, but only Soccer Inter-Action has its own elite club.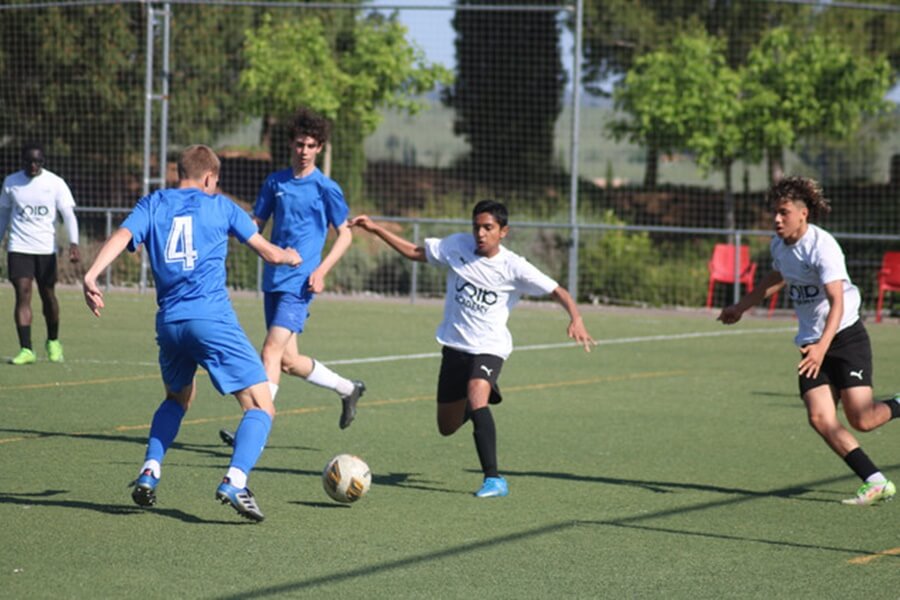 SIA Academy prices and services
What is the price and what are the services of the SIA Academy football trials? One of the first questions that comes to mind for young international players. It is an intense experience with training sessions over five days, leaving the final performance test for the sixth day.
A week of intensive football, with sessions on passing, shooting, tactics and individual and collective technique. In addition, there are video analysis sessions to learn football from the outside. The players are provided with a physiotherapist, nutritionist and physical trainer during their stay. All this for a modest price of only three figures..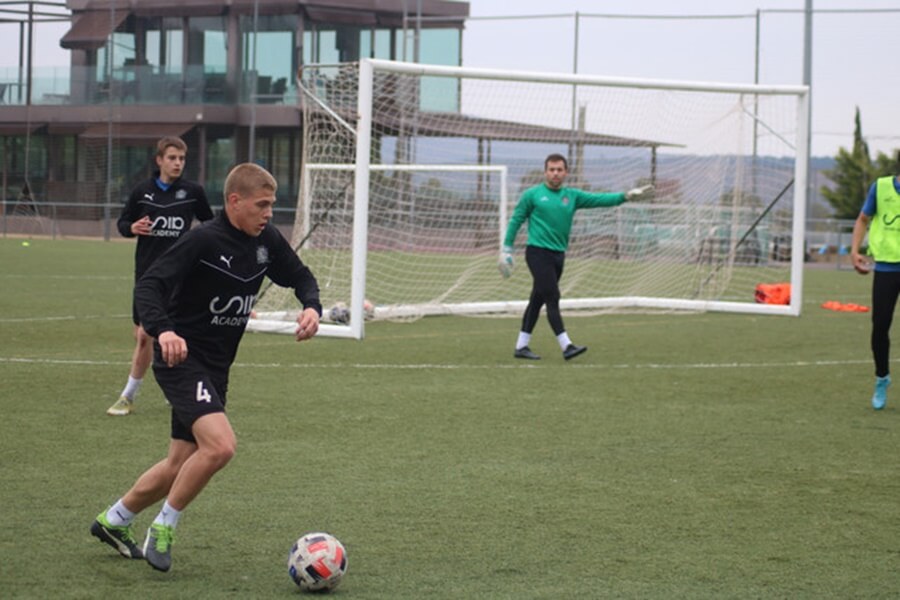 Competing in the Spanish Third Division
The ultimate goal of the international football trials in Spain with Soccer Inter-Action is to play in the Spanish Tercera División. Moreover, to do so with SIA Academy's own club, UD SIA Benigànim. A team that regularly plays against Valencia CF, Villarreal CF and Elche CF.
UD SIA Benigànim is made up of players aged between 18 and 22. It is home to the best of the SIA Academy, which serves to promote talented players. They have been able to score against the best clubs in the category and beat LaLiga Santander stars such as CF Intercity.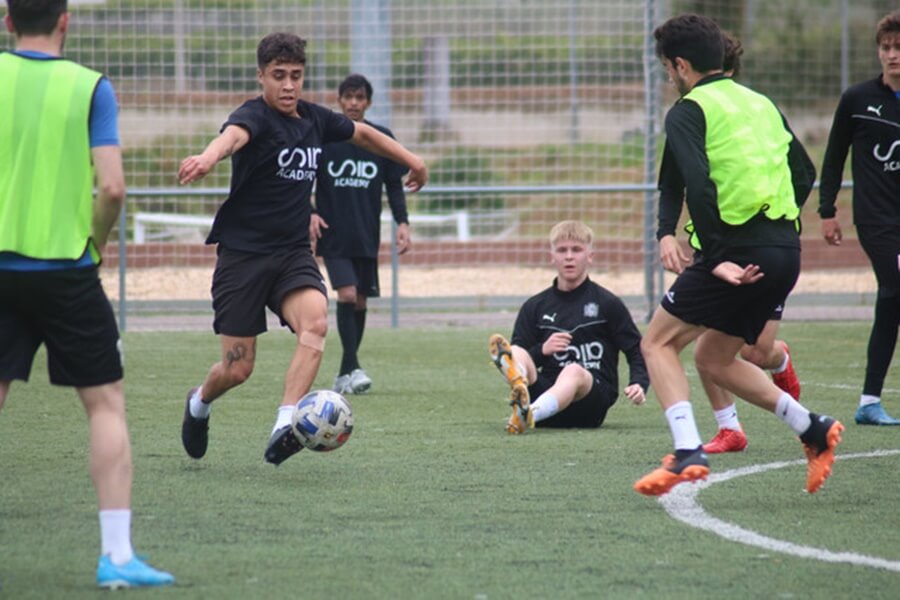 Where to take the SIA Academy Football Tests
The SIA Academy football tryouts are held in an ideal location. The Soccer Inter-Action high performance centre is located in Enguera, Valencia. A location surrounded by mountains where football shines amidst the tranquillity. The SIA Center has an internal residence so you don't have to travel to take the tests..
SIA Center facilities
The SIA Center is a high performance centre regularly used by the best clubs in the world for training camps. Real Madrid, FC Barcelona, Atlético de Madrid and the national teams of Uruguay and Argentina are regular clients. They already know the quality of the SIA Academy facilities.
Natural and artificial turf pitches, professional match lighting, luxury residence, restaurant and cafeteria, gymnasium, video analysis room, leisure room and much more. In addition, in full safety and hygiene conditions. Everything is ready for high-level football trials.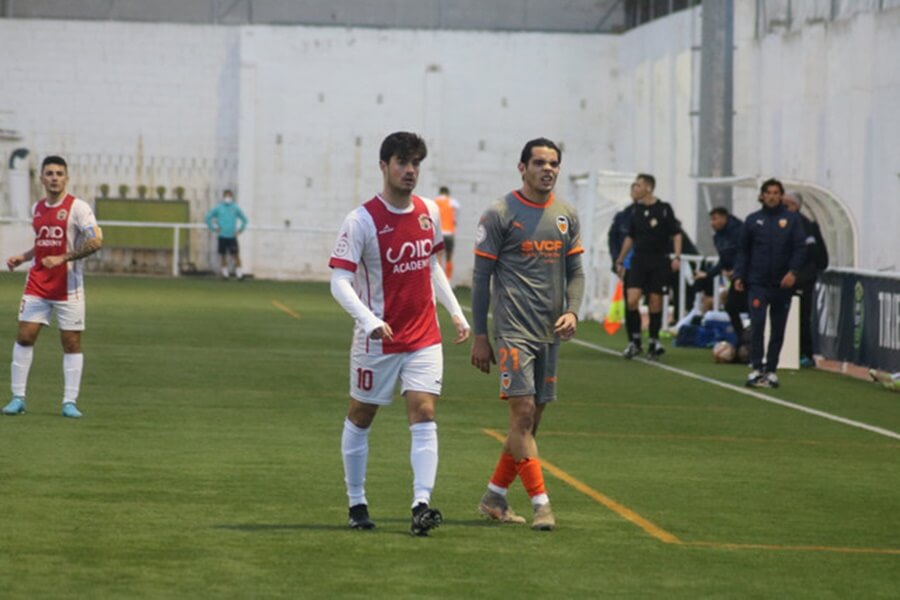 How to join the SIA Academy?
If all of the above has convinced you to choose SIA Academy, there is still more. Go to https://soccerinteraction.com/es/pruebas-sia-beniganim for full information and to find out how to sign up for the Soccer Inter-Action professional football trials in Spain.
Our professionals will be happy to guide you through the whole process. From the payment to the arrival at the airport and the transport to the SIA Center. Do not hesitate to contact us, we are waiting for you with open arms!