Many boys and girls want to be professional footballers in Spain. To make a living playing the sport they love the most. Fame, money, recognition… there are many attractive aspects of being an elite football player. But behind it there is a lot of effort, sacrifice and dedication.
In this article we show you the requirements and conditions necessary to become a professional footballer in Spain. All of them are essential to achieve your goal. Fulfilling them will bring you closer to achieving your goal, although it does not guarantee your success.
What does it take to become a professional footballer?
The list of what it takes to be a professional footballer is long. All the players who appear every weekend on television must have fulfilled these requirements. If you want to get to where they are, you should faithfully follow the advice we offer you in this list.
Full dedication
To become a professional footballer you must dedicate yourself fully to football. Never tire of training and competing to keep improving and learning. Whatever age you start to take your first steps, your mentality and commitment will dictate how far you can go.
Football doesn't end when the ball stops rolling. Find time to watch matches, analyse them and learn from them. Read about football, learn about football cultures and history, soak up everything that is going on. Nobody gets to the top without knowing where they are and what they are going to find.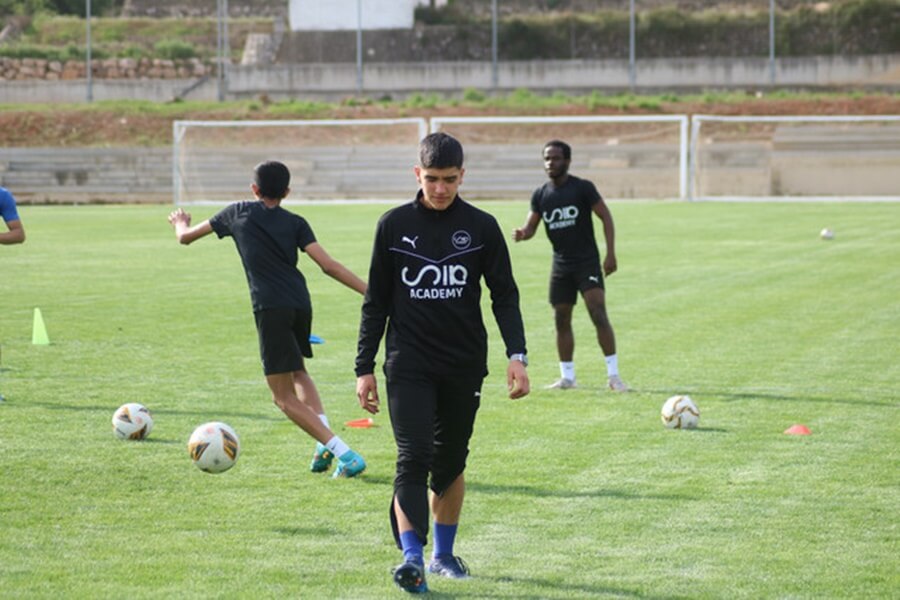 Physical and mental conditions
To become a professional footballer you need to improve your physical and mental condition. To develop your body it is essential to meet three requirements: proper rest, complete training and nutrition adapted to your needs. If you fail in one of these steps you will not be able to develop your strength to the elite.
Many professional players have neglected their mental toughness and it has taken its toll. Working on your head is also important. Seeing a psychologist to learn how to deal with the biggest challenges is essential. In professional football you work under a lot of pressure and you can't cope with everything on your own.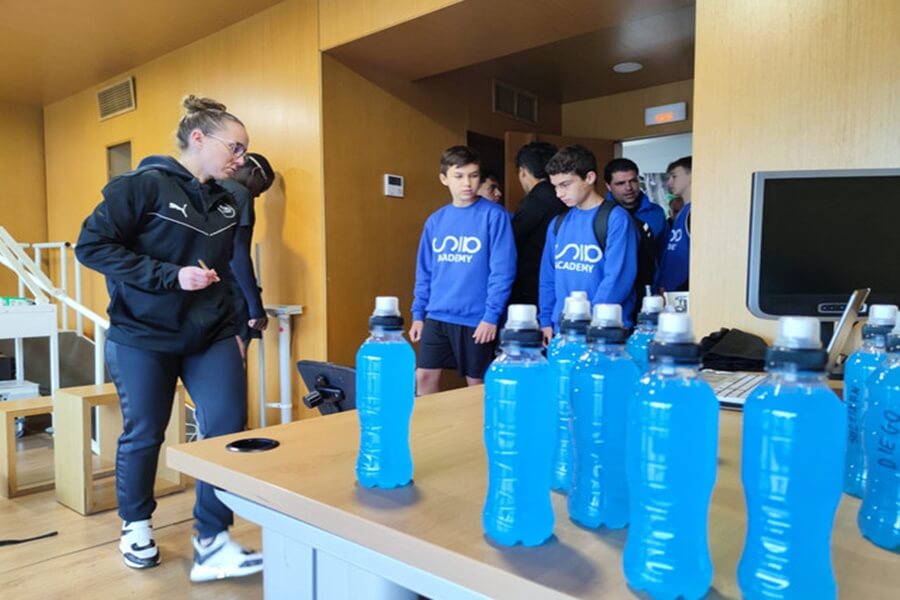 Where to meet the requirements?
Being a professional footballer in Spain is a major challenge. Many conditions have to be taken into account to achieve a goal that you share with hundreds of thousands of boys and girls around the world, and that only a few can reach. Making the right decisions helps to achieve it, and the right decision is to join an international football academy.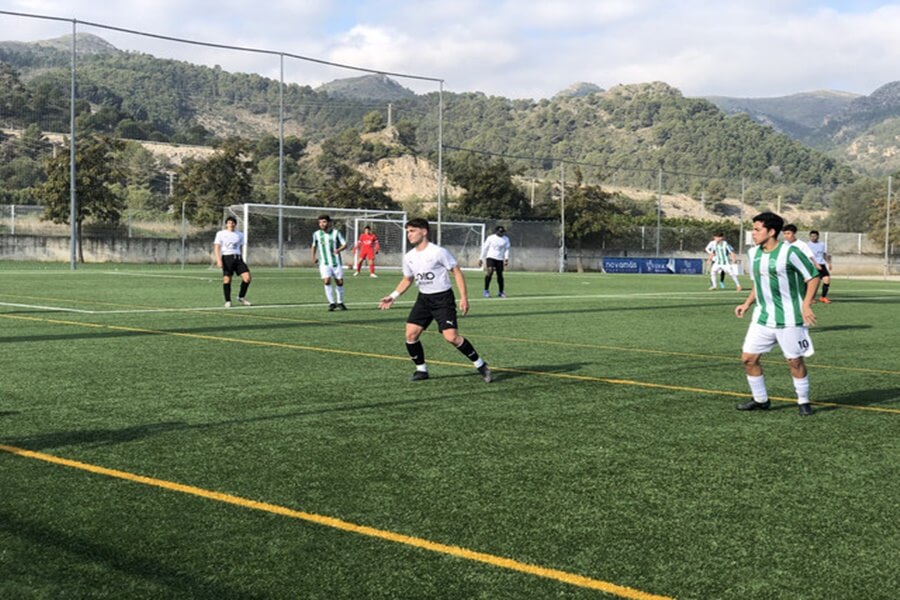 SIA Academy, football academy in Spain
SIA Academy is the ideal international football academy in Spain to achieve the goal of becoming a professional footballer in Spain. For many reasons. Your residence is located in the SIA Center in Enguera, Valencia. So are the classrooms. Therefore, Soccer Inter-Action players can focus on football 24/7.
SIA Academy players have a video analysis room where they can learn from their opponents and the best clubs in the world. Tactics and technique are at their disposal. Soccer Inter-Action coaches are UEFA Pro licensed and are experts in analysis and performance.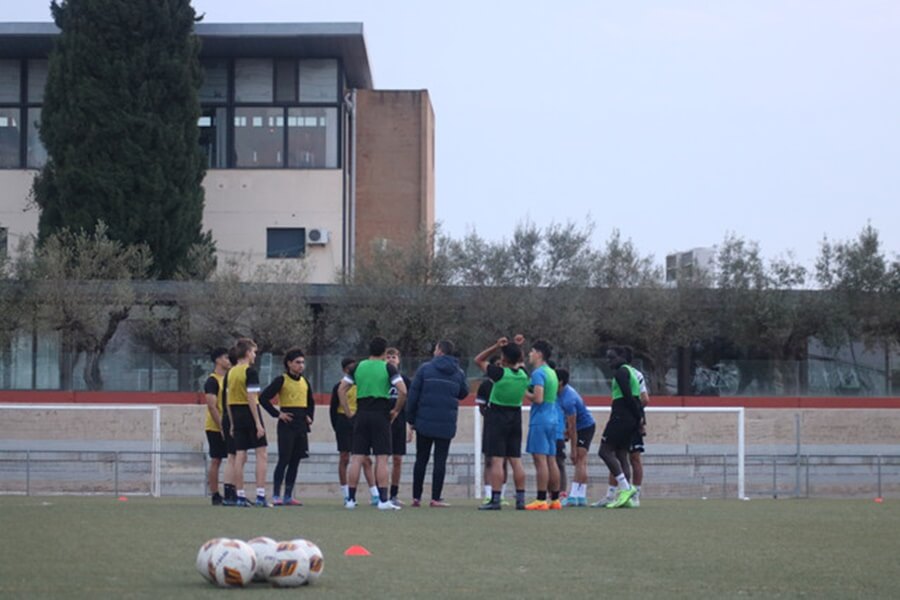 Elite opportunities
Physical and mental work is a reality at SIA Academy. Physical trainer, nutritionist, physiotherapist and sports psychologist are the services available to each player on an individual basis. In addition to training on natural and artificial turf pitches.
The most important thing is the opportunities. SIA Academy has its own club in the Spanish Third Division, UD SIA Benigànim. The best Soccer Inter-Action players compete against Valencia CF, Villarreal CF and Elche CF. The easiest step to become a professional footballer in Spain is to join Soccer Inter-Action.