Playing in the Spanish third division is a very difficult goal. Only footballers with great quality and a great capacity for hard work can achieve it. It is a professionalised competition in Spanish football, where thousands of professionals are involved. It means being able to make a living as a professional footballer.
That is the fulfilled dream of Carlos Romagosa, American goalkeeper of the international football academy SIA Academy. His high level and tireless work have given him the opportunity to compete for UD SIA Benigànim, Soccer Inter-Action's own club. In addition, playing against professional teams such as Villarreal CF.
Playing in the Third Division with SIA Academy
Being part of the SIA Academy offers you opportunities to compete in the Spanish Tercera División with UD SIA Benigànim. This is the road travelled by Carlos Romagosa since his arrival at Soccer Inter-Action from the United States. He crossed the Atlantic in order to have the opportunity to become a professional footballer.
The American goalkeeper has started several matches in the Spanish Third Division. He also earned the opportunity to play against Villarreal CF at the main pitch of the Ciudad Deportiva de Miralcamp. A stadium that has hosted important LaLiga SmartBank matches.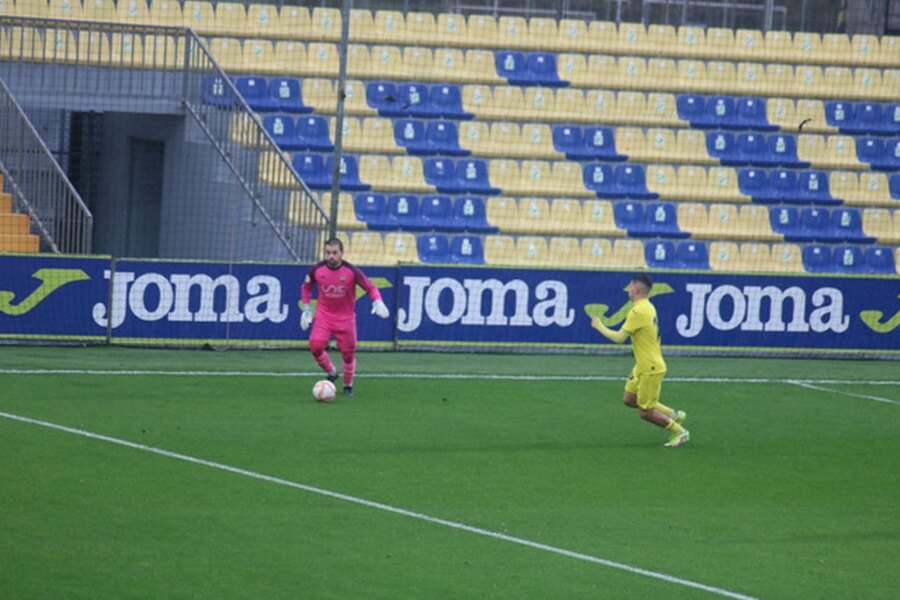 Carlos Romagosa's experience
Carlos Romagosa explains his experience from the moment the team left the SIA Center until the end of the match against Villarreal CF. From his nerves and his excitement to compete to his thoughts before the match. Unpublished images of how a Spanish Third Division match is experienced from the inside.
The American goalkeeper talked about what he expected from the match and showed his warm-up rituals. A video showing his qualities, great saves and good ball control with his feet. Romagosa has taken a step forward since his arrival at the SIA Academy international academy.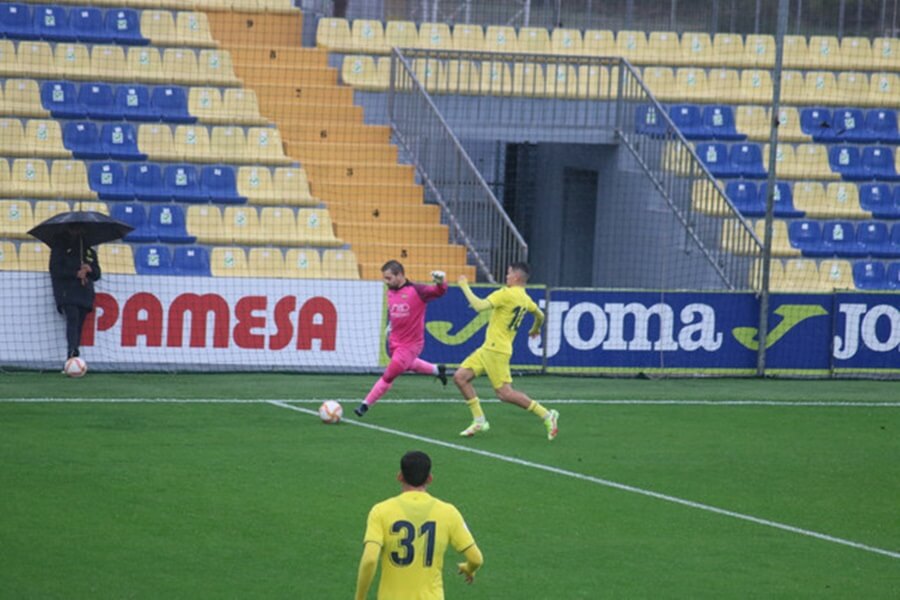 Playing in a professional stadium
Villarreal CF – UD SIA Benigànim was played at the Mini Estadi of the Ciudad Deportiva del Villarreal CF. The main pitch of the club's facilities in Castellón. The stadium has hosted great matches and has hosted many teams in LaLiga SmartBank a few years ago.
On the same pitch where Carlos Romagosa defended the goal of UD SIA Benigànim, UEFA Champions League semi-finalists are training. An exciting challenge for the goalkeeper who came from the United States to SIA Academy.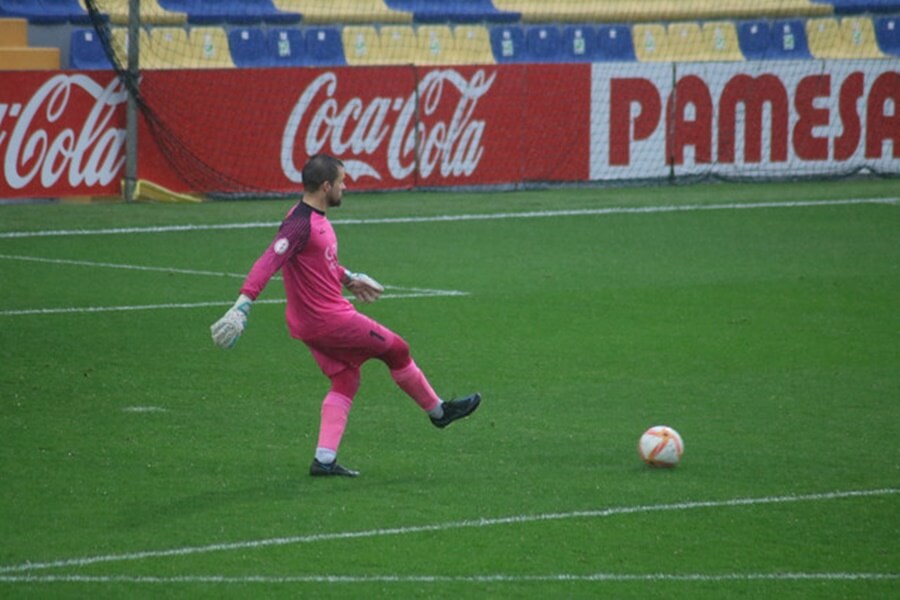 Professional football at SIA Academy
SIA Academy international stars join forces at UD SIA Benigànim. Soccer Inter-Action's first team regularly features Carlos Romagosa and Indian striker Siddarth Bapodra. Both are success stories of SIA's training of future players.

Spanish Third Division
UD SIA Benigànim has been competing in the Spanish Third Division for three years now. The youngsters of the SIA Academy football school in Spain are used to competing against professional football clubs. Valencia CF, Villarreal Club de Fútbol, Elche CF, CD Castellón or Hércules CF are some of them.
Footballers like Carlos Romagosa enjoy the experience of competing in the best facilities in Spanish football. The sports cities of Valencia or Villarreal are some examples. They are also surrounded by football scouts looking for emerging talent.

How to play in UD SIA Benigànim?
The wish of the international footballers who live, train and compete at SIA Academy is to play for UD SIA Benigànim. It is the necessary stepping stone to become a professional football player in Spain. Following in their footsteps means succeeding in football and achieving your goals.
SIA Academy holds football trials in Spain to compete for UD SIA Benigànim. Football trials that are open to give the opportunity to emerging talent from other countries. Find out all the details about the stay, duration, trials and prices at https://soccerinteraction.academy/en/tryouts-futbol-alto-rendimiento