The Easter 2022 football camp is already here at SIA Academy. The most renowned football camp in the Valencian Community starts to host boys and girls during the first weeks of April. Places are also open for the summer camp..
The 2022 edition of the SIA Academy Easter Campus will include the preparation for the Villarreal Yellow Cup. A renowned grassroots football tournament organised by Villarreal CF that brings together the best clubs in Spain and some of the best in Europe. A great experience for the young players.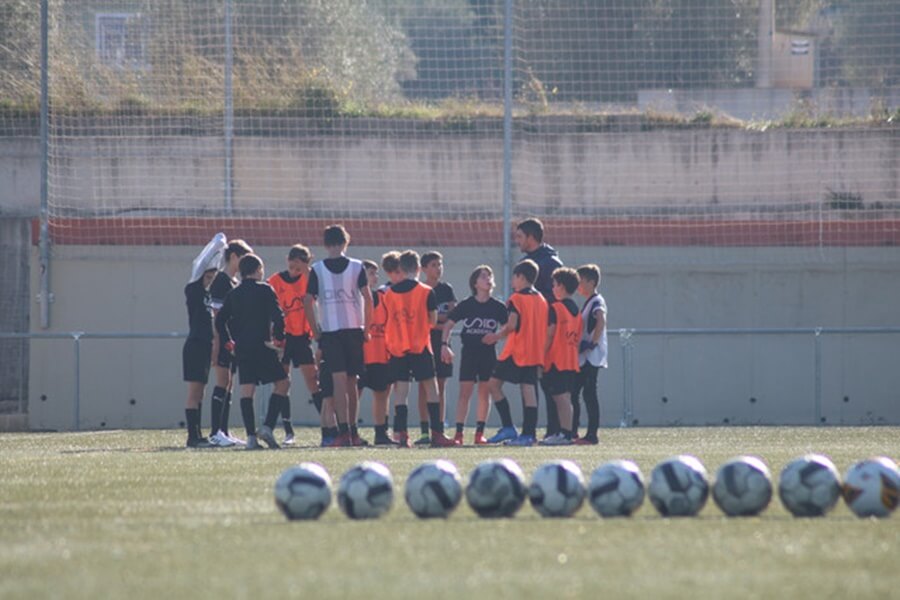 Easter Campus 2022 at SIA Academy
Registration is now open for the football camp organised by Soccer Inter-Action for the Easter holiday. A period where dozens of boys and girls of all ages live together in the high performance centre of SIA Academy.
They enjoy a unique experience playing their favourite sport. They will be able to sleep, eat, play, train and carry out extra-sporting activities with the SIA Academy professionals. In addition, they will be able to take part in a two-week training clinic to compete in the Villarreal Yellow Cup against future professional footballers.
What does the Easter Campus include?
The SIA Academy Easter camp includes accommodation at the SIA Center residence from 4-17 April. They will enjoy all the comforts of a high quality hotel located within the Soccer Inter-Action facilities. Full board is also assured, including five meals a day at the SIA Center restaurant.
The Easter 2022 football camp offers two training sessions per day on the natural grass pitch. The exercises will be guided by UEFA Pro-licensed coaches. They will also make use of the video analysis room, the gym and the recreation room, where they can play pool, table football or darts.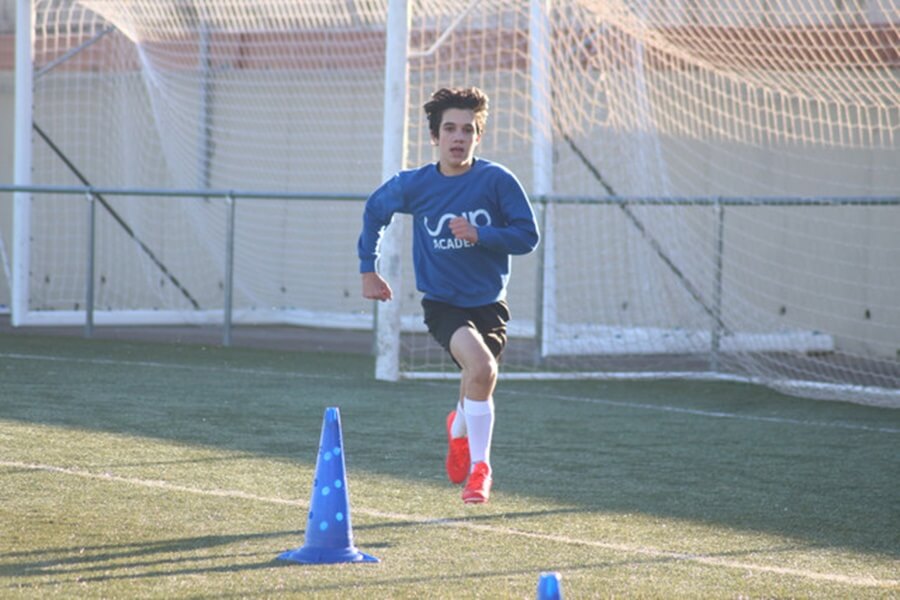 The Villarreal Yellow Cup Easter 2022 is the grassroots football tournament included in the SIA Academy Easter football camp. The Soccer Inter-Action team will be able to play against clubs such as Real Madrid, FC Barcelona or Atlético de Madrid at the Ciudad Deportiva del Villarreal.
A weekend of high-level experience. They will be staying in a four-star all-inclusive hotel while the tournament takes place. Big names such as Ferran Torres, Gavi and Dani Olmo have emerged from this competition. SIA Academy will be present.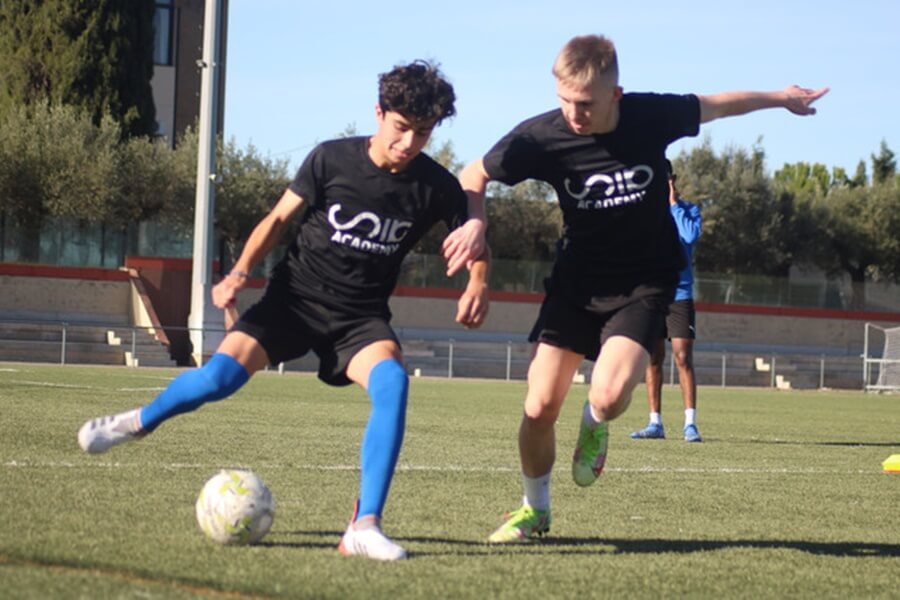 Summer Football Camp 2022
SIA Academy's football camp offer does not end at Easter. Soccer Inter-Action is organising a summer football camp for players aged 12 to 21 who want to spend an intensive week. From 20 June to 13 August they will be able to train and compete at the SIA Center.
From 8:00 a.m. to 10:30 p.m., football-related activities take place. Training sessions, video analysis, nutrition and psychology workshops, English classes, playing video games and competitions with and without the ball. All included for a great experience.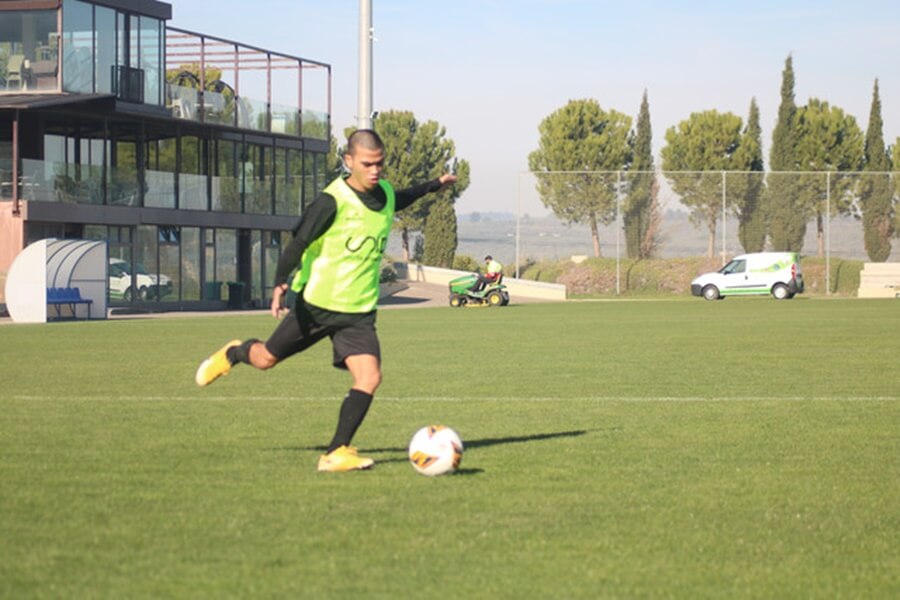 What is a day at the SIA Academy summer campus like?
The days are full at the SIA Academy summer football camp. At 8:00 an immunological test will be required to ensure the health of the players. At 9:00 a.m., the technical activation starts with shooting lessons and the beginning of the game. After that, time for lunch and video analysis.
After a competitive moment – with or without the ball – comes lunch and rest. This is followed by nutrition and psychology workshops at 15:00 and an English class at 16:00. The afternoon training starts at 17:00 with a passing session and a competitive tournament. The day closes at 19:00 with leisure activities and at 21:00 with dinner.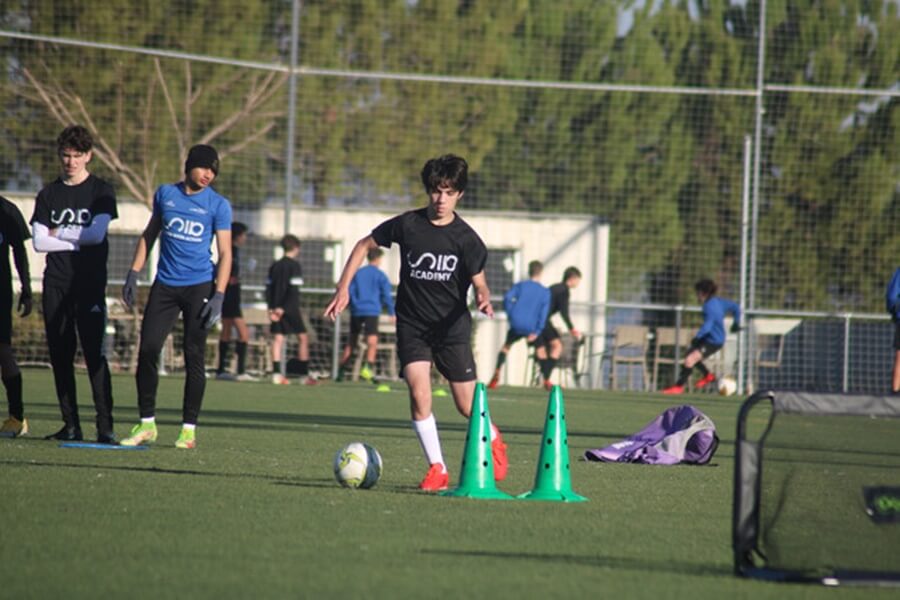 Where to sign up for SIA Academy campuses?
To find out more about the summer camp you can click on https://soccerinteraction.com/summer-football-camps. To find out more about the Easter camp we explain it to you at https://soccerinteraction.com/yellow-cup-easter22.
On both pages you can find the section where you can fill in your details to ask your questions or to register. At SIA Academy we are waiting for you with open arms to be the protagonist of a new edition. Join us!