We have all been spellbound by the great plays of world football. We've always wondered how they do it: is it all about quality or is it also about luck? A question that JaviFreestyle also asked himself, and that he wanted to practice at the SIA Academy facilities.
The Spanish freestyle football champion spent a day at the international campus of Soccer Inter-Action. First he put on a show with touches, filigrees and a lot of daring in front of the players at the camp. Afterwards, JaviFreestly made a video for his YouTube channel with 650,000 subscribers.
Football details of luck or quality
Great plays that remain in the collective memory of football are also lucky. Although the quality is undeniable in players like Zola, Alexis Sánchez, Cristiano Ronaldo or Thierry Henry. In many situations they are strange resources. Moves that are only made as a last chance to catch a ball.
For this reason, JaviFreestyle sponsored Siddarth Bapodra, Indian striker of the international academy SIA Academy and player of UD SIA Benigànim. He also convinced Andreu, a pupil of the SIA Academy school; and Suleyman, a player from Kuwait participating in the Soccer Inter-Action international football camp.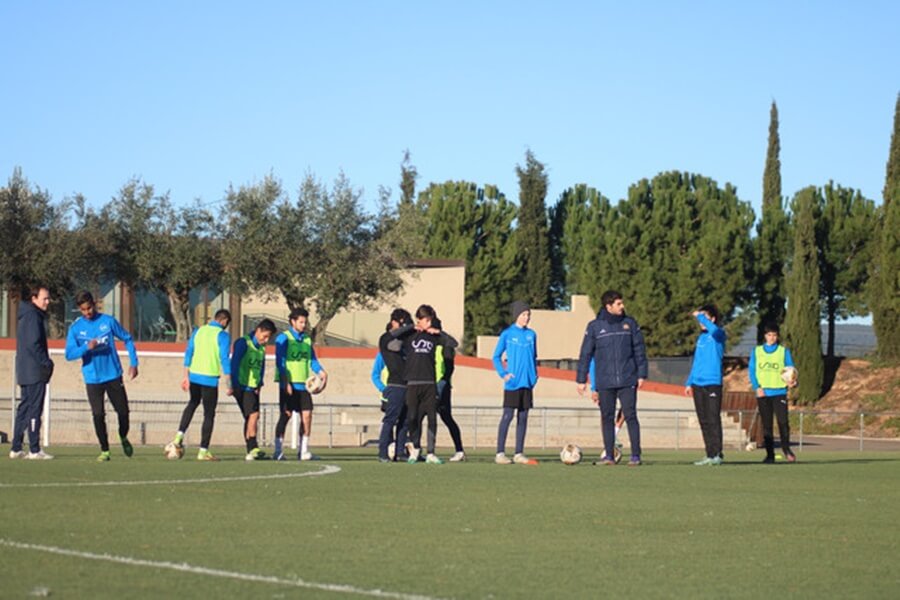 Was it luck or was it quality?
Bapodra, Suleyman and Andreu were in charge of helping JaviFreestyle to recreate these mythical football actions. Some think it was just luck. Others believe it was pure quality. The four players put themselves in the shoes of the footballers to find out how it was done.
All of this, on the grass of the SIA Center's main pitch. First, they performed Zola's back-heeled finish for Chelsea. After that, a control from the Spartak Moscow player's goal kick, without touching the ground. Alexis Sanchez and Cristiano Ronaldo's 'espaldinha' and Thierry Henry's Olympic goal complete the video.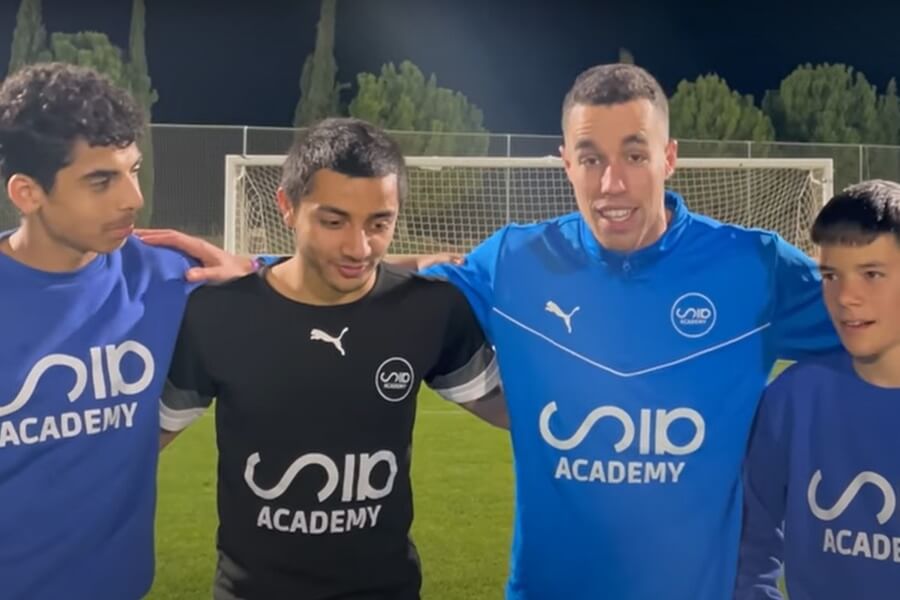 Fun challenges at SIA Academy
Suleyman, Andreu, Bapodra and JaviFreestlye carried out these four moves as best they could. Some, like the 'espaldinha', were easier and showed that it takes talent, as all four players possess, and luck to get the ball to land in that particular way.
Other moves such as the control from the goal kick without touching the ground, Zola's back-heel or Thierry Henry's Olympic goal were more complicated. Only the greatest sports stars can do it. They certainly gave it their best shot on the natural grass of the SIA Center's main football pitch.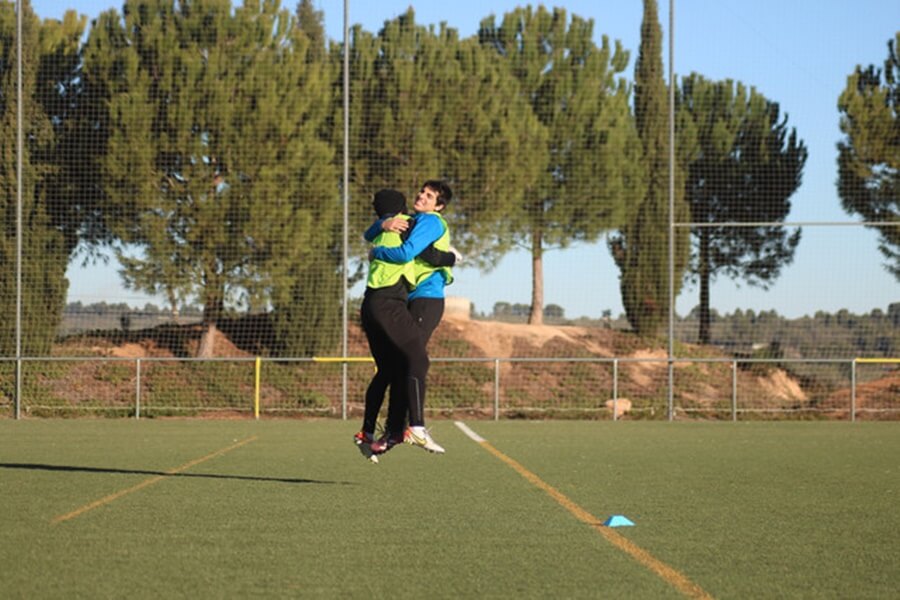 Activities at SIA Academy
SIA Academy is a high-powered international football academy. Only the best schools are able to host shows like the one offered by Javi Freestyle. Players who land at Soccer Inter-Action to compete in the academy, professional football trials or camps have this opportunity.
They serve to get more visibility and to be able to attract the attention of football scouts. Technically and tactically. Virtues that are taught on a YouTube channel with hundreds of thousands of followers and that only SIA Academy has.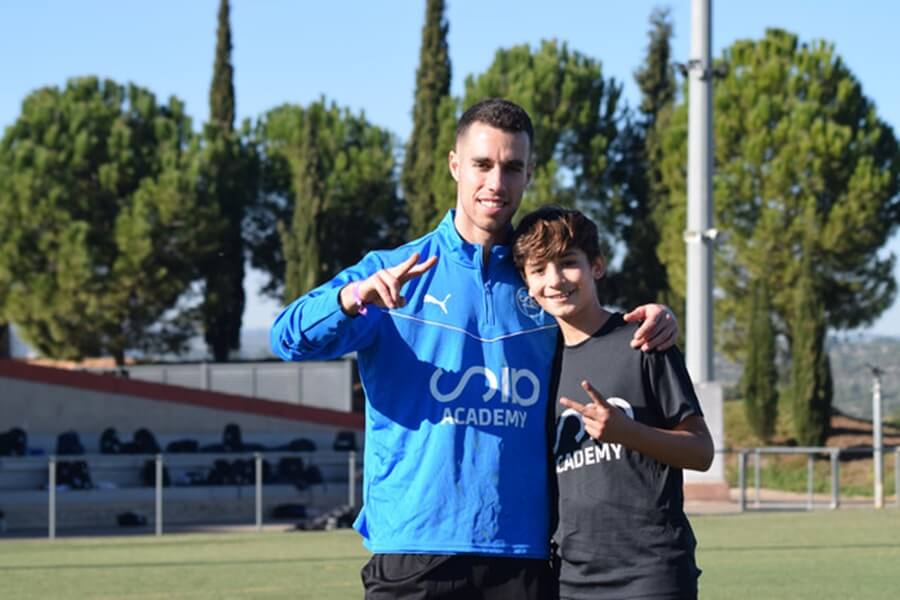 Football Trials and much more
The players featured in JaviFreestlye's video are SIA Academy players who trusted in the academy's opportunities. Bapodra arrived to compete at the international academy and his great quality has earned him a place at UD SIA Benigànim, Soccer Inter-Action's own club that competes in Tercera RFEF.
Suleyman came to SIA Academy to train and compete in the international camp that runs from January to March. He came from Kuwait and relied on the safety, the great sports management and the quality of Soccer Inter-Action. His results were proven in the video.
Join SIA Academy
SIA Academy regularly carries out these types of activities. The large SIA Center facilities are home to many of the football challenges that are consumed on YouTube. It is a great window into the world of football. But it's only a small part of the great sporting programme that Soccer Inter-Action presents.
If you would like to join us and do football trials, join the international academy or try out the winter camp, there is only one thing to do. Send an email to https://soccerinteraction.com/contact and we will inform you about any questions. Join us!