Playing women's football in Spain was complicated years ago. Not now. In addition to the big football clubs such as FC Barcelona, Atlético de Madrid or Levante UD there are also academies where you can develop your potential. The rise of women's football now includes schools where you can learn and train.
The Soccer Inter-Action women's football academy is one of the best rated. It is located in the Valencian town of Enguera and has a high performance centre of the highest level. Real Madrid, Barcelona and Atlético have held training camps at SIA's facilities. They also host the best female football players of the future.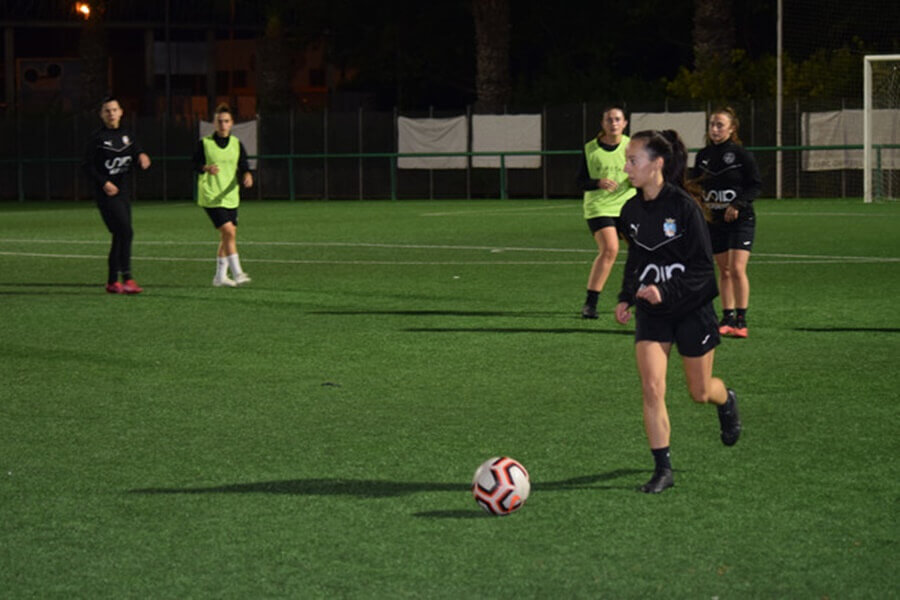 Women's football schools in Spain
Women's football has not yet reached the level of the men's game. Nevertheless, many clubs are already investing heavily in a strong women's football branch. Equality is slowly making its way into the football world. At Soccer Inter-Action it has already arrived. And in what form.
SIA Academy welcomes female football players from all over the world. They come in search of opportunities they don't have in their own countries. Spain is the vanguard and the players see Spanish football as a great opportunity. Soccer Inter-Action provides the opportunities.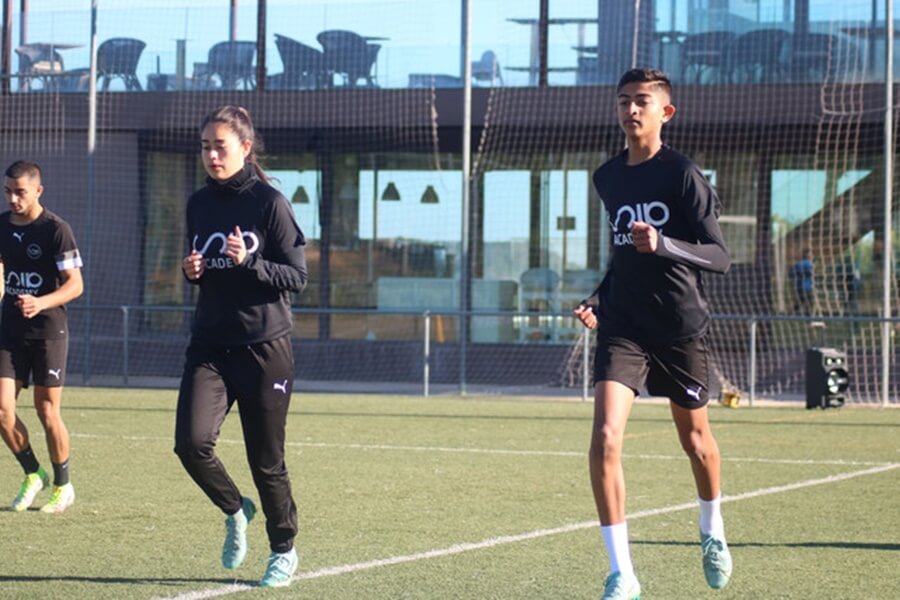 International Academy
The football players come to SIA Academy to improve, develop and pursue the opportunity to become professionals. The players live together in the SIA Center residence for training, matches and to continue their education. All this with full board and sports equipment included.
At the academy you will learn on and off the pitch. Passing, shooting, positioning on the pitch, technique and tactics are taught by SIA Academy coaches with a UEFA Pro licence. They will also get to know players from other parts of the world and learn important values for their future.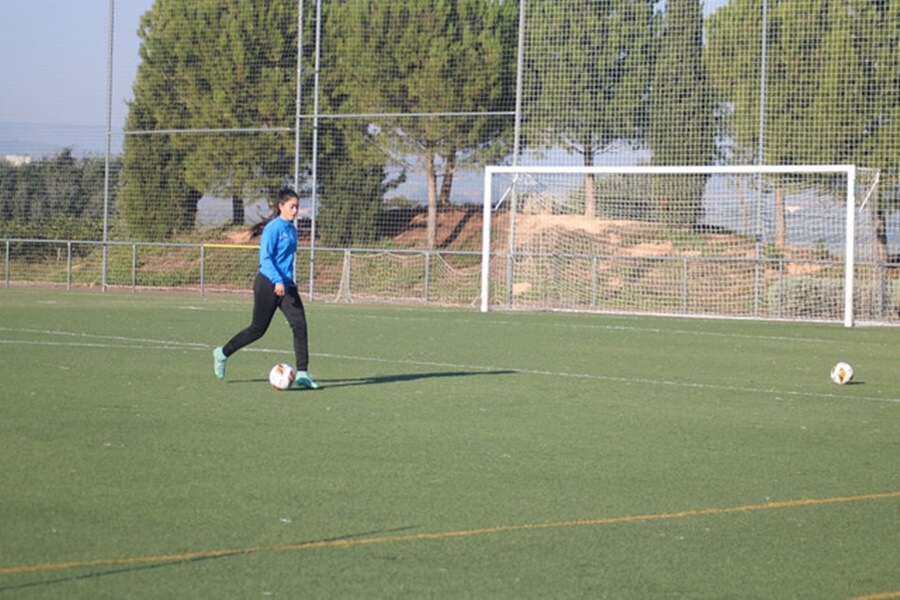 Own football team
The players who come to the international academy of SIA Academy compete in their own Soccer Inter-Action team. SIA Massanassa CF competes in Segona Regional Valenta and is the leader of its group. All this in its first year of management. An example where winning is based on fun and improvement.
SIA Massanassa CF is made up of international players from Soccer Inter-Action along with other players from Valencia and the surrounding area. All of them are under 23 years old in order to promote women's football in the new generations. A team that performs, competes, learns and enjoys the opportunity.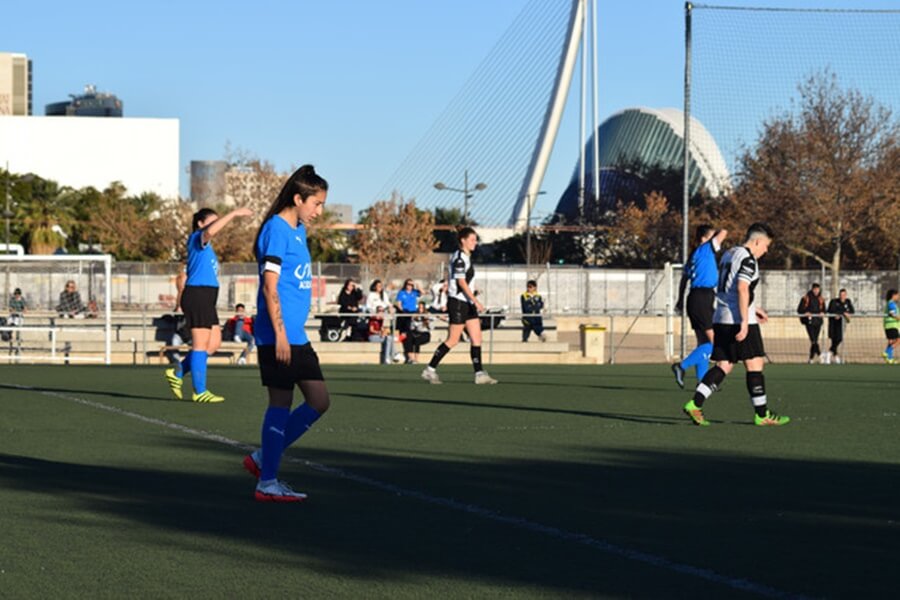 Antonia, Chilean player in Spain with SIA Academy
The most important success story of the SIA Academy's international women's football academy is that of Antonia. The 18-year-old striker came from her native Chile to join the Soccer Inter-Action school. Antonia lives, trains and competes at the SIA Center to become a professional footballer.
Women's football players in Chile do not have professional status. Not even in the big clubs of the Chilean first division. That is why Antonia decided to fly to Spain to earn the opportunity she deserved. Her development on the pitch has been enormous and she is now reaping the rewards.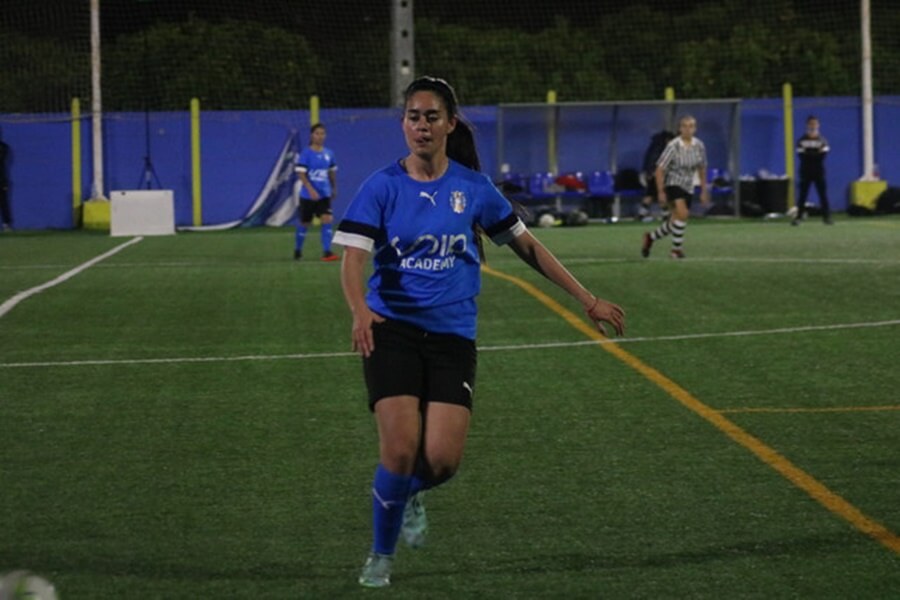 From substitute to Pichichi
Antonia lives at the SIA Center with other players from the international academy. She trains at SIA Academy and at SIA Massanassa CF, where she plays every weekend. After his arrival he was a substitute and was waiting for his chance. Now she leads the scoring charts.
The Chilean player admits that her performance has improved a lot since she arrived at SIA Academy. The training sessions and matches have been fundamental. The confidence, the daily focus on improvement and the passion for football that she receives from the professionals at SIA mean that she has scouts on her at every game.
How to join the SIA Academy?
Here comes the key question: How can you join the Soccer Inter-Action academy? It's very easy. All you have to do is write a message to https://soccerinteraction.com/es/contacto and we will provide you with all the information by mail or telephone. Your opportunity to play, compete and grow in women's football in Spain is available at SIA Academy. It's up to you. We are waiting for you at the SIA Center to catapult your career and become a star of Spanish women's football.