HOW CAN AN AUSTRALIAN PLAYER BREAKTHROUGH EUROPEAN FOOTBALL RANKS?
Fritz-Walter-Stadion, Kaiserslautern. The Spanish referee Luis Medina Cantalejo has whistled for the last time and Italy has just qualified for the quarter finals after a dramatic end. Totti has scored the goal but Fabio Grosso, the real hero on that sunny afternoon, is the one surrounded by the Azzurri. On the other side you can see Football's King Midas, Guus Hiddink, cheering the Socceroos. The Dutchman, with his golden touch, has turned one of the competition's underdogs into a very competitive team. Italy has qualified and eventually became the 2006 World Cup Winners but on that afternoon Australia was the strongest side on the pitch.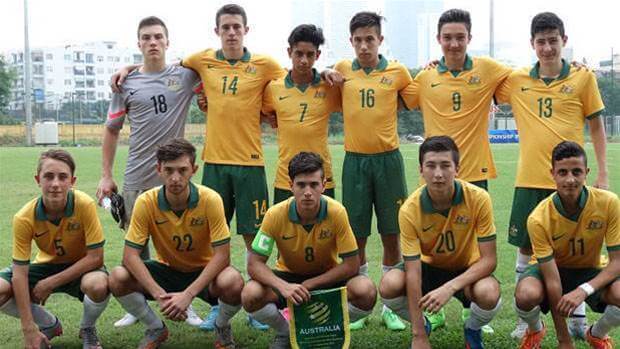 Australia has qualified the group stage alongside with Football Royalty, Brazil, leaving behind Croacia and Japan just to be defeated by Italy on stoppage time. Nevertheless, all football pundits were amazed with the Socceroos performance. The Australian squad was filled with talented players such as Harry Kewell (UEFA Champions League Winner), Mark Schwarzer (English Premier a League Winner) Mark Viduka, Tim Cahill and Lucas Neill among many others who have played at the highest level.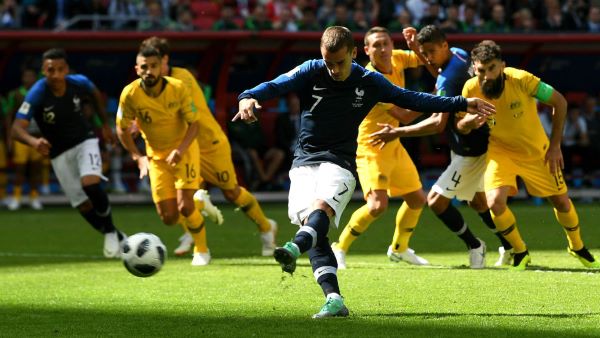 The Socceroos campaign has increased the market value of Australian players and they were now under the spotlights. The football elite was finally looking at Oceania. The 2006 generation has confirmed that the first exodus of Australian quality players back in the late 20th century was not a coincidence but the result of a thorough strategy. Or at least that's what everyone thought. While you can still find some good quality players in the current Socceroos Squad the overall quality pales in comparison with the 2006 generation. While the 2006 squad had 9 players competing at English Premier League level the current squad only has Matt Ryan, Brighton Albion's Goalkeeper, and Aaron Mooy, Brighton Albion's Centre Midfielder, competing week in week out.

There is Rogic (Celtic FC) Trent Sainsburry (recently released by PSV Eindhoven) and Mathew Leckie but they haven't reached the level that was expected yet. Additionally, according to TransferMarket, the current Socceroos Squad has a market value of roughly 52 million euros. If this team would compete in La Liga they would be the second less valuable squad , beated just by Granada CF Squad appraised in 45 million euros. At a National team Level, the Socceroos have a more valuable squad when comparing with Iran, Japan and Korea but are a world away from Portugal, the current UEFA Euro Cup and UEFA Nations Cup champion (640 million euros) and France, the 2018 World Cup Winner has a squad with a current value of 1,15 billion Euros. These data show that despite all the native talent that has been previously showcased at the highest level Australia is yet to find the best solution to nurture their Youth Talent and to provide them with the pathways to professional elite football.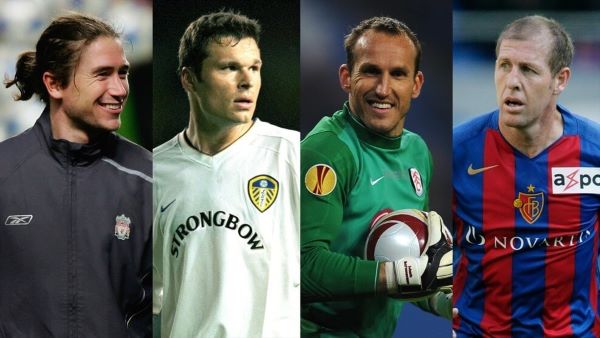 Soccer Interaction is focused in helping young players developing their football skills and that requires a thorough understanding of the different idiosyncrasies of each country. As many Soccer Interaction Academy alumni and Soccer Interaction Academy graduates are Australian Football Players we feel that is not only required but necessary to understand the Australian Football Environment. The Football Program and the Official Competitions that FFA has in place, the infra structures available and the qualifications of the Human Resources, among other aspects, play a role in Youth Football.
Soccer Interaction International Football Academy has been building bridges between European professional football and Australia for the last couple of years so on our latest visit we have decided to dig a little bit more and to get an update on the last news regarding Australian Youth Football. The starting point of all conversations was "How is it possible that after the 2006 World Cup success the number of Australian talented players moving and succeeding at the highest level overseas has decreased?" We have spoken with several stakeholders. Football Players, Professional Football Coaches, Parents and even one sports journalist. Dozens of different reasons where given to justify the apparent lack of success of Australian players abroad. We have highlighted those aspects that everyone seemed to agree: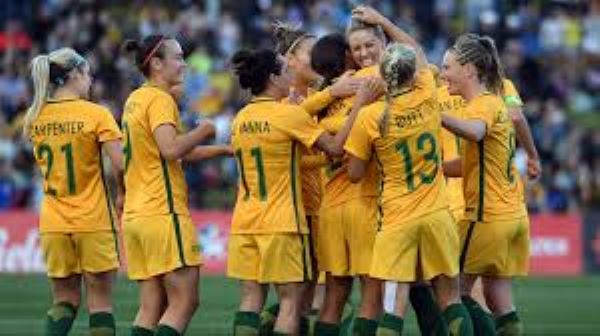 FFA Football Curriculum: Australia has a Top to Bottom philosophy and wants all clubs to comply with it. After the 2006 success FFA has hired a Technical Director, Han Berger, who has implemented a program setting standards and ensuring that the coach education program was delivering the same message to coaches throughout Australia. To provide a common framework seemed to be a good initial strategy but it has, apparently, fallen short to the expectations. The lack of diversity presents an obstacle to players development and the tactical framework that has been implemented is perceived as being too rigid and, therefore, castrating. Soccer Interaction deliver several coaching programs and we are often inquired on the meaning of principles of play. The understanding of this concept is paramount and coaches should never look at a principle of play as an end in itself. The problem may not be in the concept but in the implementation and that takes us to the second factor.
Coaching: The lack of investment in youth academies affect the quality of Human Resources and reflects in poor football education. There are almost no full time coaches in Australia. Most of the coaches have a full time job during the day and coach in the evening. Sometimes they are players relatives. Obviously this passion adds value to a football process but also has an impact on planning, conducting and assessing training sessions and football matches.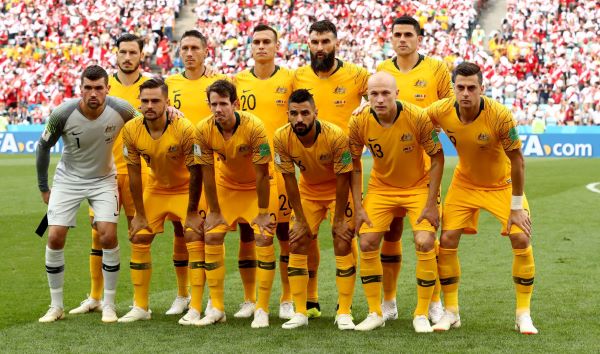 Clubs strategy: most of the football clubs in Australia look at their youth academy as a source of income. The revenue generated by the academy is usually used to invest in the first team squad. Instead of adding value to their youth academy by taking those funds and invest in technology and Human Resources most clubs rather sign a veteran player that may help the first team achieving their goals.
Players: Some mentioned that players are not as driven as before. At Soccer Interaction International Football Academy we believe that Those who lack perseverance and commitment will struggle to be successful at the highest level. It's important for a player to eat and breathe football. Nevertheless is the coaches responsibility to deliver good training sessions and to engage their players, by providing them with challenging game scenarios and promoting a good training environment.
Entertainment Industry: Football is not the biggest sport in Australia. To the point that is not even called football (people in Australia refer to it as soccer). Theres a theory that says that some talented players may be lost to other sports such as Rugby, cricket or an Olympic sport such as swimming as these sports have a higher return on the investment.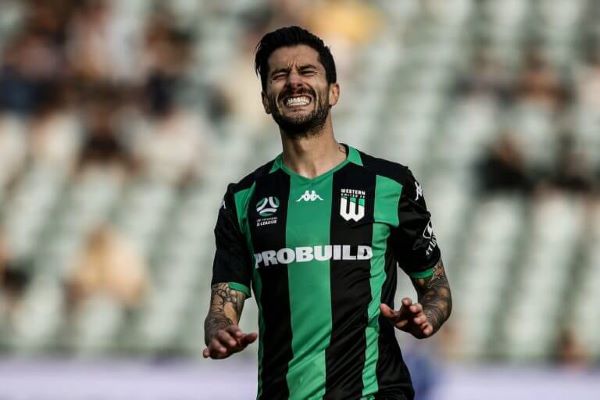 What can I do to become a professional football player?
It's impossible to point out one reason to the failure of the Australian football model. If you are an aspiring football player this shouldn't bother you much as the only question you need to answer is "What can I do to become a professional football player?". We believe that the answer is simple:
Look for an environment with an ambitious style of play as this will challenge you to improve all aspects of your game, not only tactically but also technically, physically and psychologically;
Find an experienced and knowledgeable coaching staff that can give you the right cues and motivate you to become better every day;
Look for an organization with state of the art facilities and with access to the necessary technology to enhance your football development;
Emerge yourself in an environment surrounded by good football players. You need to train with good players and it's fundamental for you to play against tough opponents week in week out.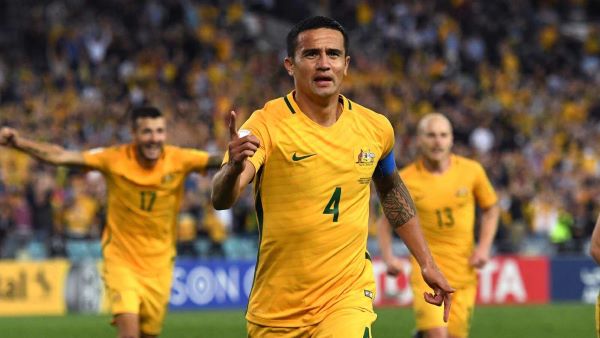 At Soccer Interaction we are committed to help youngsters in their quest to become elite football players and we have witnessed first hand the quality of the Australian football players. A proof of that is that we have just signed an Australian defender, a Soccer Interaction  academy graduate, to our a team competing in the Spanish Third Division and we are sure that we will meet our expectations.
If you want to know what football is like in Mexico If you want to know what football is like in Chile
If you want to know what football is like in Korea If you want to know what football is like in Japan
If you want to know what football is like in Brazil If you want to know what football is like in the USA.
If you want to know what football is like in Spain If you want to know what football is like in Australia
If you want to know what football in Gabon is like If you want to know what football is like in Australia
If you want to know what football is like in Singapore If you want to know what football is like in …….