High-performance football academies are very attractive places. Because of their ability to develop players and because of the great talent available. Some of the international football academies in Spain have football tests in order to gain access. In others, it is not necessary. In the case of SIA Academy it is not necessary.
Each player has his own level and the aim is to make the most of his talent. Starting from a very low level or already having a lot of quality in their legs. Many of these players have problems getting into an international football academy.
Joining an international football school
At SIA Academy it is not necessary to take a football test to join Soccer Inter-Action's international football school. A fantastic plus point for any international football player who wants to become a professional in Spain. We show you how to join SIA.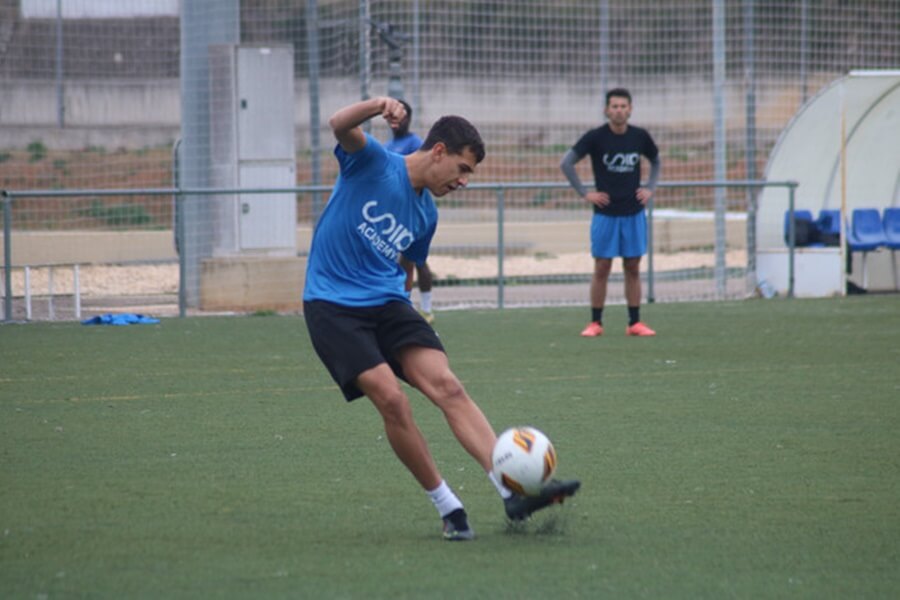 Fill in your details
To reach the SIA Academy football academy in Spain, all you have to do is fill in your details. At https://soccerinteraction.com/contact we will ask you for your name and surname, email address, nationality, age, gender, telephone number and what you are interested in.
You will also be able to write your interests or doubts in the "message" section. Once you send us the form, SIA Academy will contact you to inform you of all the details of the academy. Our physiotherapy, nutrition, psychology and physical preparation services. Also our training centres to continue studying and, finally, the price.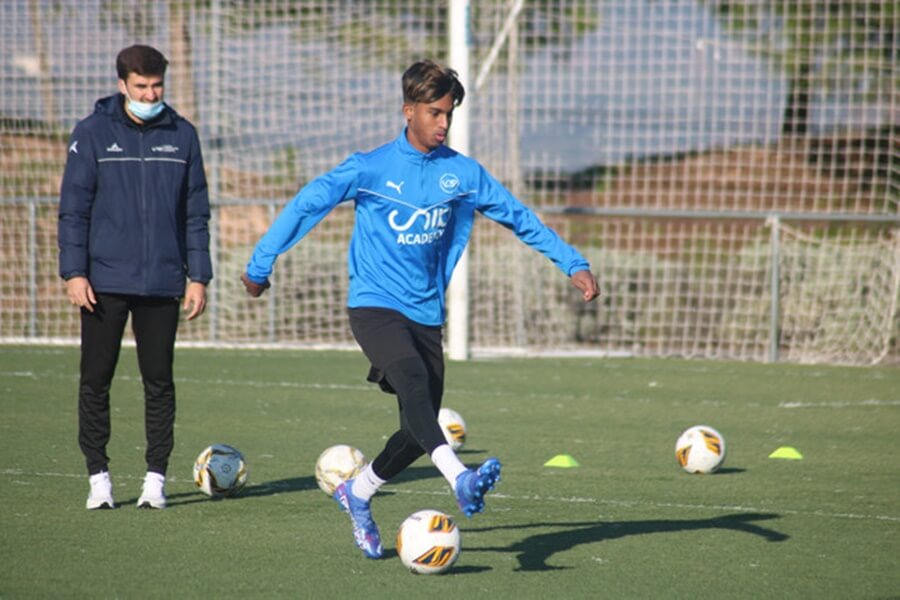 Call SIA Academy
If you would like to speak to us directly, you can also do so. Contact us on +34 962 224 243. We will get back to you quickly and free of charge to give you all the information about the SIA Academy international football academy. Many of our international footballers have completed the form and called Soccer Inter-Action in order to get to the academy.
We have great facilities to speed up the journey between your country and the SIA Center. Including airport pick-up and transport to the high performance centre.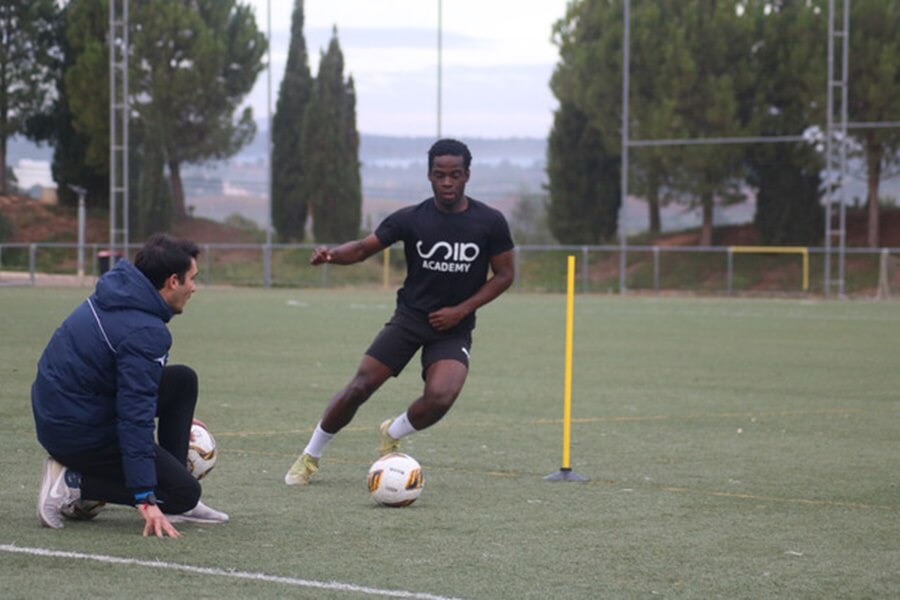 SIA Academy Football Tests
As mentioned above, there are no football tryouts at the SIA Academy to enter the international academy. You will train and compete with Soccer Inter-Action whatever your level. However, SIA has a great range of training and resources.
Therefore, once you arrive at the SIA Center and settle in for good, it will be necessary to check your level. It won't be to decide whether to stay or not. It will be to find out how to help you improve and where to start. If your level is still low or if you already have great skills.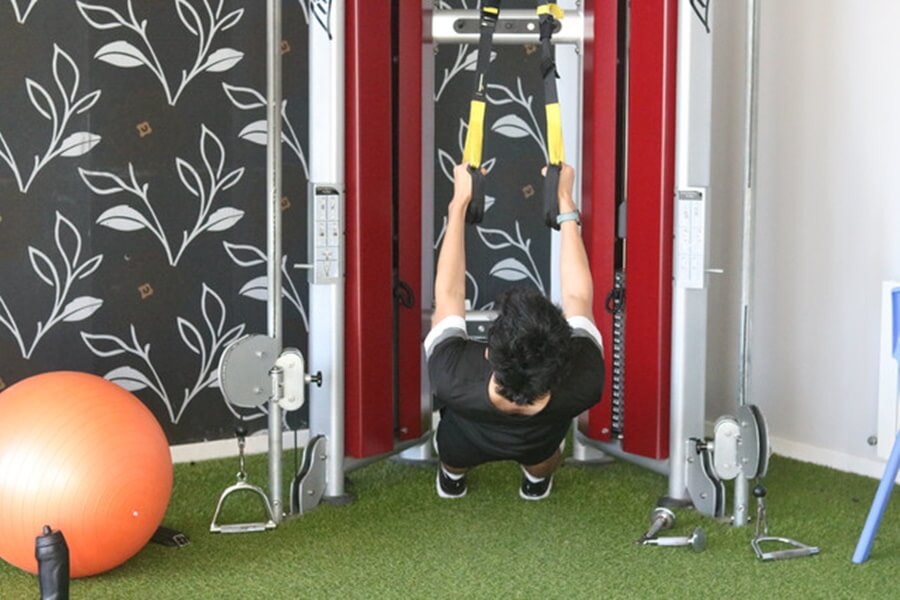 Individualised examinations
Once you know how to join a football academy in Spain and you have joined SIA Academy, it is time to get to know you better. We will give you individual physiotherapy tests to find out your physical strengths and weaknesses. We will also prepare a gym routine to complete your preparation.
The sports nutrition service will compose a specific diet to improve your abilities. There is no need to cook, as the SIA Academy international academy offer includes full board. You will just sit in the hotel restaurant and eat.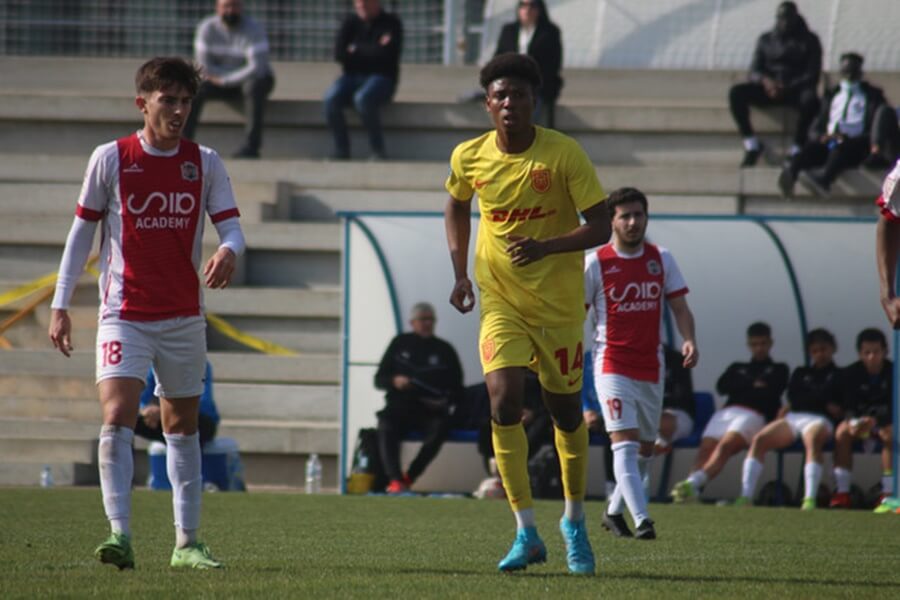 Competing in the RFEF Third Division
To join the international academy of SIA Academy you don't have to take a test. However, Soccer Inter-Action has its own club in Tercera RFEF, UD SIA Benigànim.
They play in the fifth division of Spanish football alongside Valencia CF, Villarreal CF and Elche CF. You will be able to train and compete with UD SIA Benigànim. But to do so, you will need to pass the SIA Academy football tests. Only a privileged few like the Indian SiddarthBapodra or the American Carlos Romagosa have the opportunity. Prove that you have the talent and get the place.