SIA Academy will have another trial day from November 20 to 26
The quantity of soccer talent in the world is infinite. Many people have a privileged foot, but have never been given an opportunity to show it. SIA Academy is the perfect showcase for you to achieve your dream. Want to see how? Read on.
At our academy you can do intensive training without having to move. We have accommodation, natural and artificial soccer fields, first class coaches and an excellent group of professionals to make you feel at home.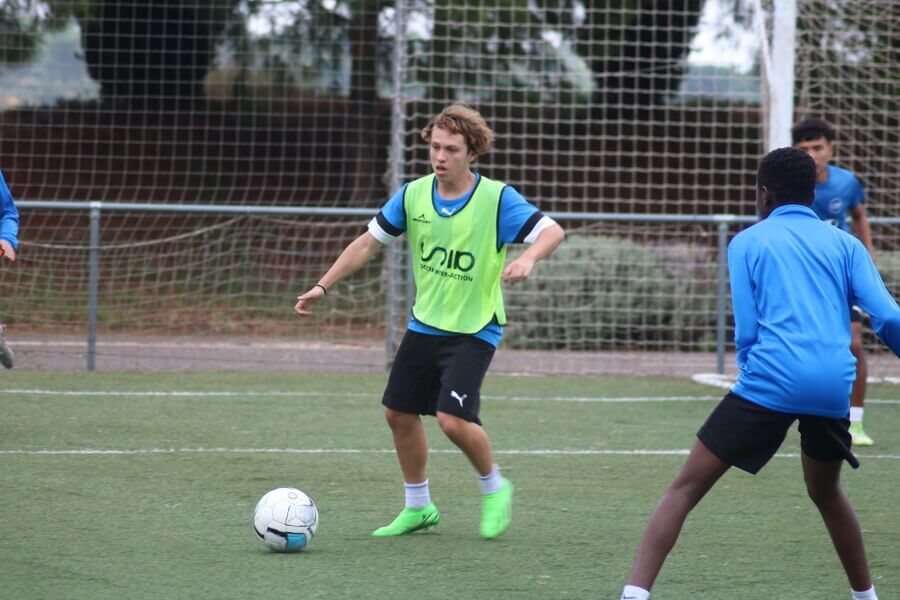 Trial from November 20th to 26th
A trial is an intensive day that we carry out in our academy for our students to improve their soccer skills. In just one month there will be another opportunity for children from all over the world to enjoy this week-long experience (Sunday to Saturday).
How can I sign up?
Signing up is very easy. Through this link https://soccerinteraction.com/contact you can fill in your personal information and we will contact you as soon as possible. The price of the trial is 950 euros and includes all the food for the week and training with great professionals.
It is also a brilliant opportunity to meet people from all over the world. Whatever country you are from, there is a place for you at SIA Academy to train and improve with us. More and more children are opting for our training and leaving satisfied.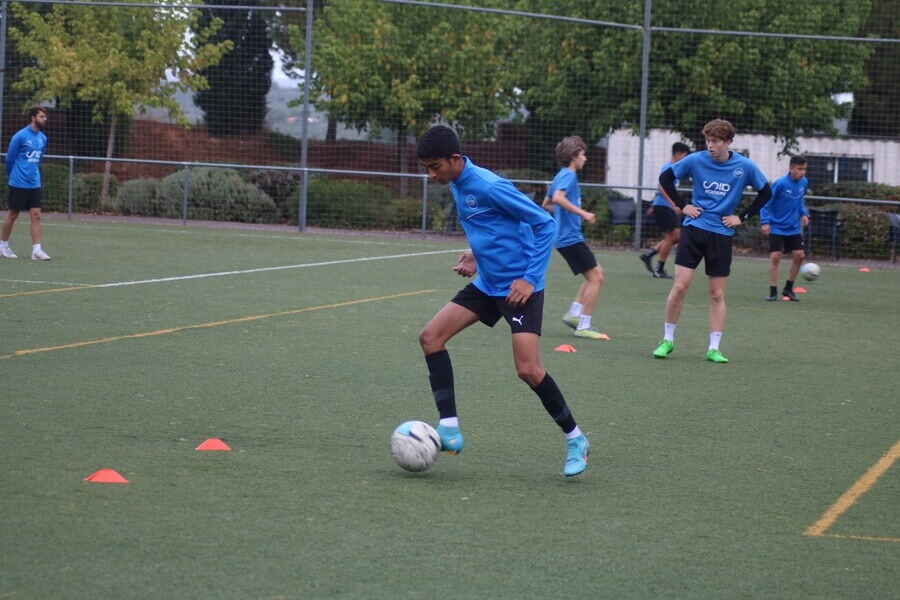 What opportunities does SIA Academy give me?
SIA Academy's goal is to help you become a professional in Spain. Many people wonder how to train to become a soccer player. Well, SIA offers you all the means and tools to achieve it. If you train you will improve, and in this week of trials everyone leaves having learned.
Our academy has a club that plays in the Spanish Third Division: SIA Benigánim. One of the biggest attractions for our students is to get a place in this team, which in its league competes against the affiliates of Valencia, Levante, Villarreal… The best teams in the Valencian Community.
Our academy, the safest place for them
Our priority is that the stay is a secure and comfortable place. Apart from training with the ball and the fitness part (push-ups, sit-ups…) we strive to make sure that they enjoy every hour of the day, inside and outside the soccer field. Another of our objectives is that parents are reassured from the first moment for having trusted us, and we fulfill it in this way: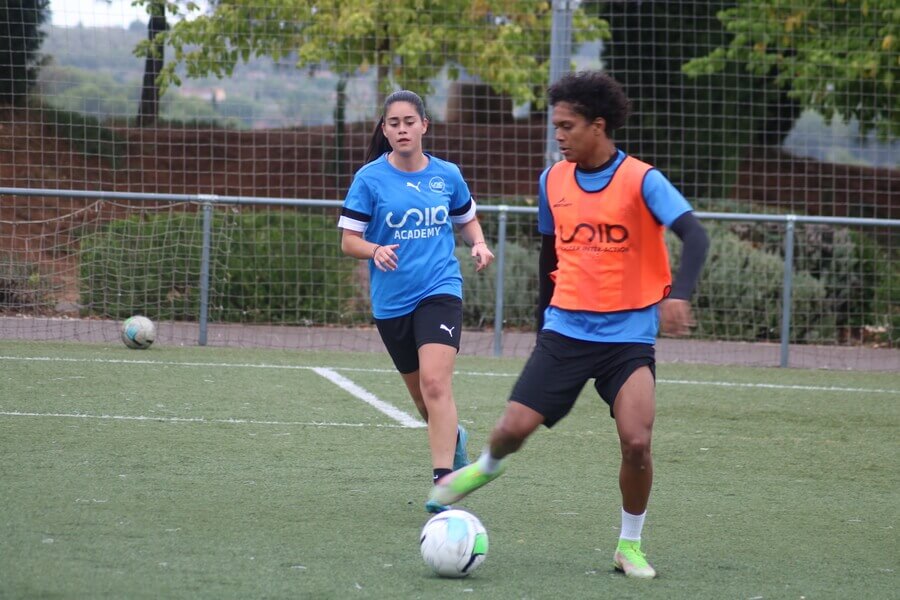 Facilities for the arrival of our students
As you know, the dates chosen for the trial are from November 20th to 26th. You will have to organize your flights to land in Valencia or Alicante. The next worry is that your child arrives safely to the academy, and for this we have a pick up service.
For 120 euros from Valencia and 180 euros from Alicante SIA Academy will pick up your child from the airport. For the same price, you can also bring them back once the trial is over. If you want the trial to last longer, each extra day is 75 euros.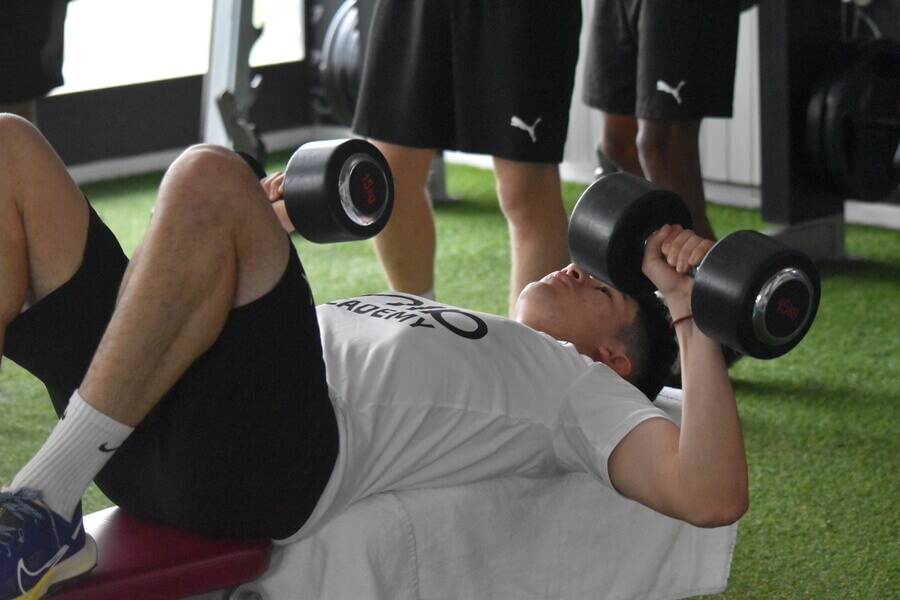 Our facilities
SIA Academy has everything you can imagine. Players have at their disposal a physiotherapist and a sports nutritionist. During the trial, nutrition is taken care of in the same way that all training sessions are prepared in detail to bring out new players.
All our coaches are UEFA Pro licensed. They are more than prepared to face this intensive day. We also have a large number of bedrooms for our students to be as comfortable as possible and natural and artificial soccer fields. All this in Enguera (Valencia), surrounded by nature to enjoy a unique experience: a trial with SIA Academy.
Summary
Event
Location
​
Soccer Inter-Action

,

Enguera km 51

,

Enguera

,

Valencia

-

46810
Starting on
Ending on
Description
Our football trials are the perfect opportunity to join a club of the 4th Spanish division. This trial will allow you to showcase your potential during a preparatory week with coaches UEFA Pro and at the end of the week have the opportunity to find yourself a future in the football world with the presence of the coach of SIA UD Benigànim and many other Spanish clubs.
Offer Price