Soccer Inter-Action's International Football Academy in Spain is once again committed to the comprehensive training of its young footballers. This week the young players of the UD SIA Benigànim, from the Third Division, have started their training. They started their video-analysis and football coaching courses.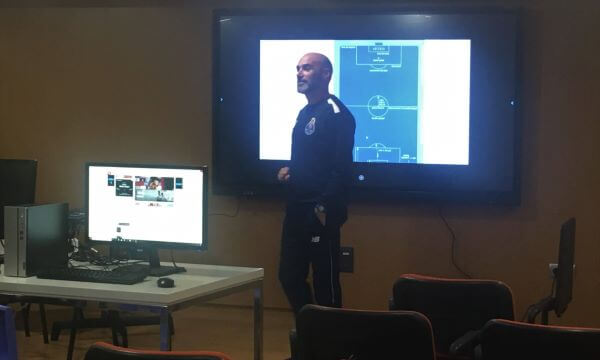 There is football beyond the pitch. Understanding the game is vital to a player's development and Soccer Inter-Action places great emphasis on learning this. As well as putting all its many resources into training young footballers on the pitch, SIA is also very committed to the education of its players, from those who are part of its International Football Academy programme in Spain to all the players in its teams, both in the FC Porto Dragon Force School and UD SIA Benigànim.
All U-23 players who aspire to become professional football players have to study to secure their future or as a complement to their professional career development.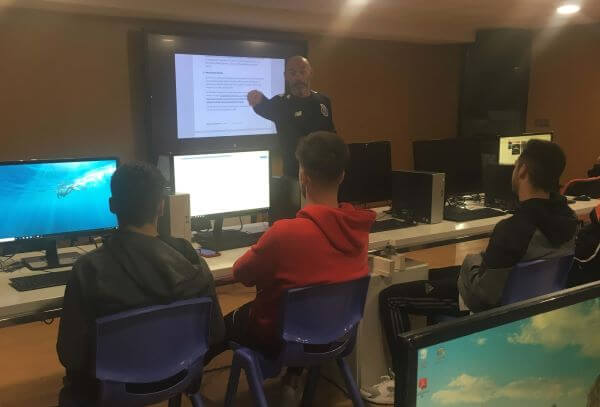 In this way, the formation of the football player is total, as he not only improves on the pitch in football training, but he is then able to analyse his movements from the outside to correct his mistakes and reinforce his strengths, gradually coming to understand everything that the coach or his football trainer demands of him and putting it into operation once he puts on his boots. To this end, video analysis classes to improve football techniques and detailed viewing sessions of football matches and drills are fundamental, something that has been enhanced at Soccer Inter-Action since the beginning of the season.
Football videos are a tool that should be used by all football schools and academies. In fact, the commitment to technology is more than evident at the SIA High Performance Centre. Cameras around all the pitches, an analysis room with an interactive screen, an audiovisual room to show matches and hold training classes or the installation of numerous GPS devices to fix them on the players and not lose detail of all their movements, football tactics and different states of fitness.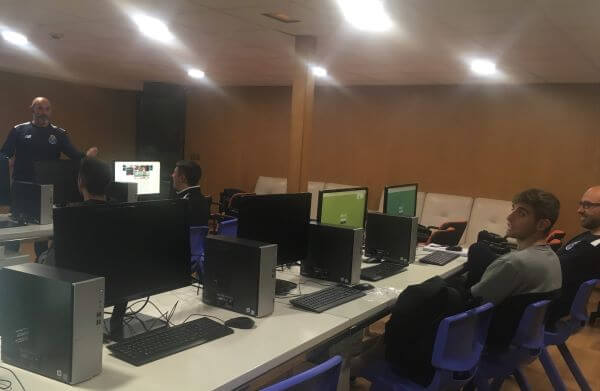 Football Coaching Course
However, Soccer Inter-Action wanted to go a step further in its mission to further improve its training process and has enhanced its theoretical classes, implementing this season the Coaching Course, both Level 1 and Level 2 or 3. In this way, the more mature players and those in the higher categories have been able to enrol and begin to take their first steps in learning football from the point of view of the coach and football strategies. The young players of UD SIA Benigànim have been the first to attend the classes given by Rafa Navarro, who will take on the responsibility of preparing them to obtain the official title of football coach for football training for children and young people at the end of the programme.