Soccer Inter-Action's international football academy offers accommodation, food and a sports programme to young Ukrainian refugees fleeing their country. SIA Academy has been hosting 50 Ukrainian refugees. The footballers arrived last Monday at Soccer Inter-Action's facilities in order to have a safe stay.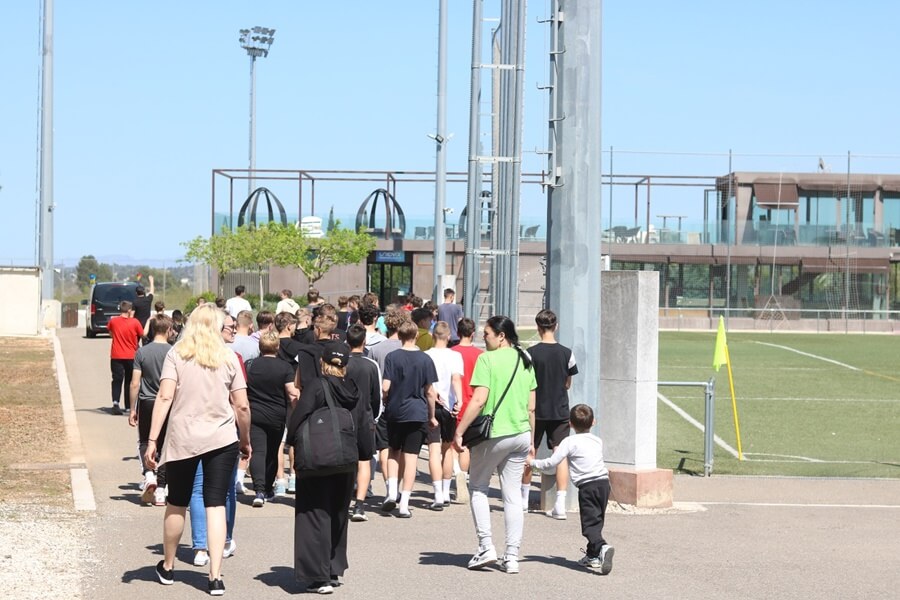 SIA Academy supports Ukraine
Soccer Inter-Action mobilised from the first moments of the war between Russia and Ukraine in order to support the refugees and offer them a safe place to live. Also to continue playing sport in a peaceful environment that they can call home.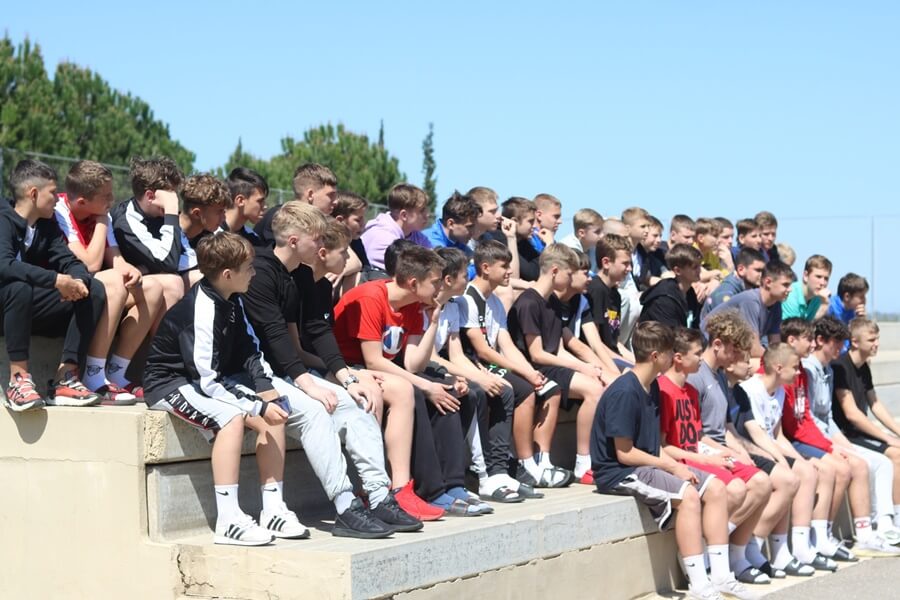 Refugees at the SIA Academy
Managers and coaches have already welcomed the fifty or so youngsters who are starting a new life at the SIA Center. They belong to the clubs FC Krivbas and UFK Dnirpo. Both clubs belong to the Dnipropetrovsk region in central Ukraine.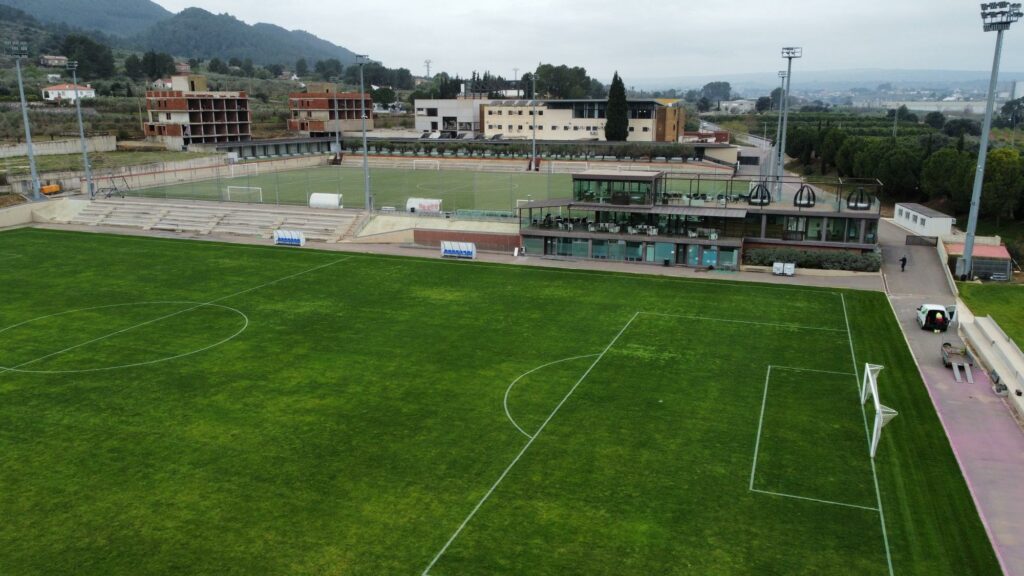 They will continue their football activity at the high performance centre for a while. They will train with the same dynamics as the team of international players at the Soccer Inter-Action academy. Some will be able to join other clubs with whom discussions are underway.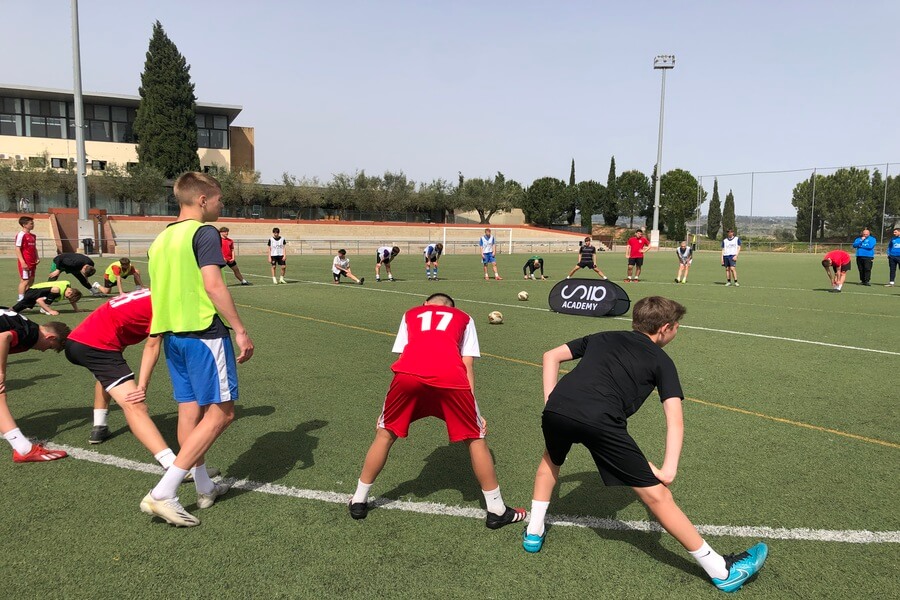 Ukrainian youngsters at Soccer Inter-Action
The Enguera Town Council has supported the SIA Academy initiative and co-organised activities with the academy. During their stay at the high performance centre in Enguera they will be able to enjoy the high level facilities of Soccer Inter-Action and the natural surroundings.
The 50 Ukrainian refugee players will be integrated into the football academy together with other international footballers of their age. They will train alongside their new teammates and will be able to continue learning and enjoying the competition.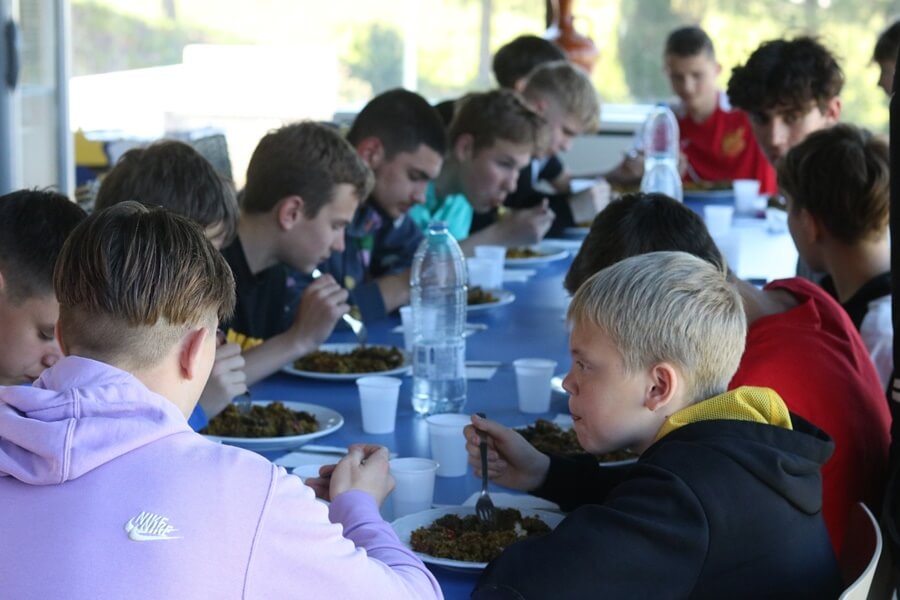 SIA Academy's solidarity initiatives
A movement that joins other solidarity actions initiated by SIA Academy in aid of the Ukrainian people. A fortnight ago, the academy's team of international players played a match at Valencia CF's facilities. The club donated several kilograms of necessities for the Ukrainian players of SIA.
Other companies in the area and players' families are collaborating altruistically to make them as comfortable as possible and to make this initiative viable.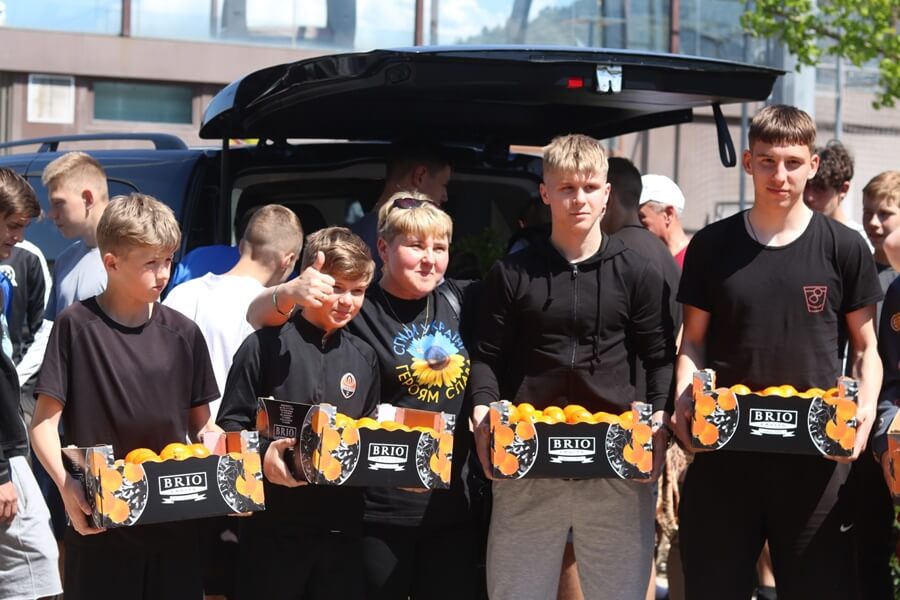 SIA Center, new temporary home for Ukrainian refugees
The SIA Centre becomes the new temporary home for 50 Ukrainian refugees. They will stay at the Soccer Inter-Action hotel, until the war is over, where the players who are part of the international football academy SIA Academy live. Living with them will be key to help them adapt to their new home..
They will have all the same facilities and services as the rest of the players. In addition, they will be able to continue competing on the natural and artificial turf pitches of the Soccer Inter-Action high performance centre.