The SIA Academy international football academy aims to take its players to professional football in Spain. All efforts are focused on perfecting the player and getting the most out of their game. In this way they will be able to reach the elite and play in the best football clubs in Spain.
Naim is the latest success story of the Soccer Inter-Action academy. The 18-year-old French footballer was called by Elche CF to train with them. A reward for the effort and talent shown at the SIA Center and which has allowed him to live an unforgettable experience.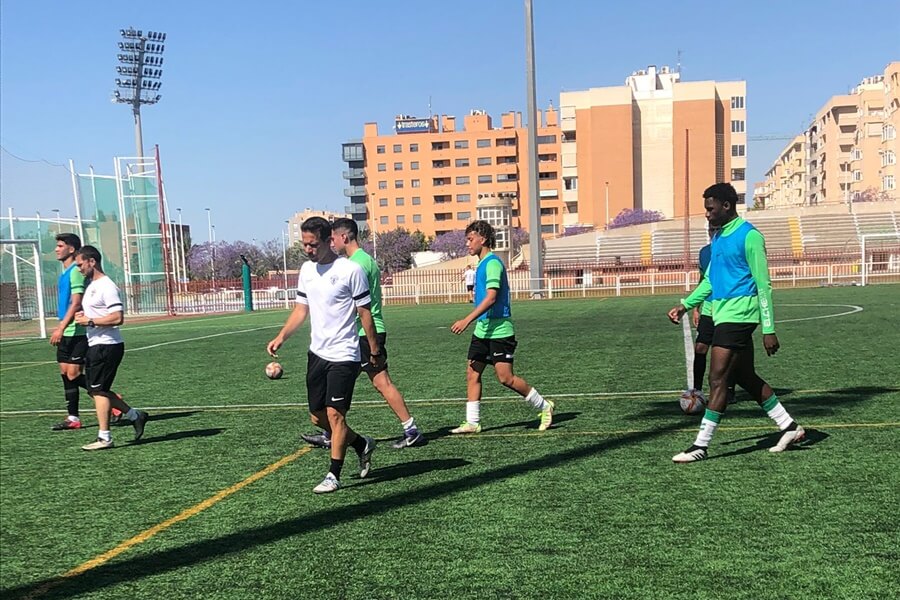 Playing professional football with SIA Academy
With SIA Academy you can play professional football in Spain. There are many success stories of Soccer Inter-Action's international football academy. Naim's training sessions with Elche CF are the latest proof of how far you can go by giving your best at the SIA Center.
Naim has had a great season with the SIA Academy Youth B team. He has also been able to play several friendly matches with the international academy team. All this has allowed him to attract the attention of a LaLiga Santander club to have him.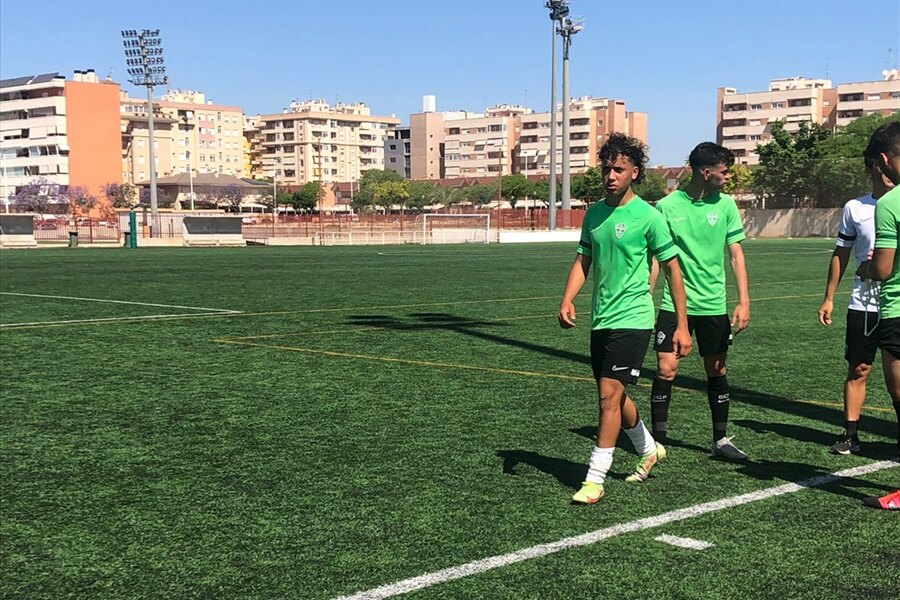 Training with Elche CF
Naim trained for several days with one of Elche CF's youth teams. The young French player from SIA Academy was able to enjoy his new teammates, some of them with a future in LaLiga Santander. Several days of learning that have helped him to show himself to the best football scouts.
The training session with Elche Club de Fútbol took place at the club's sports complex. Players from Elche's first team were there to watch Naim's exercises. Experiences that could make the French SIA Academy player a professional footballer in Spain.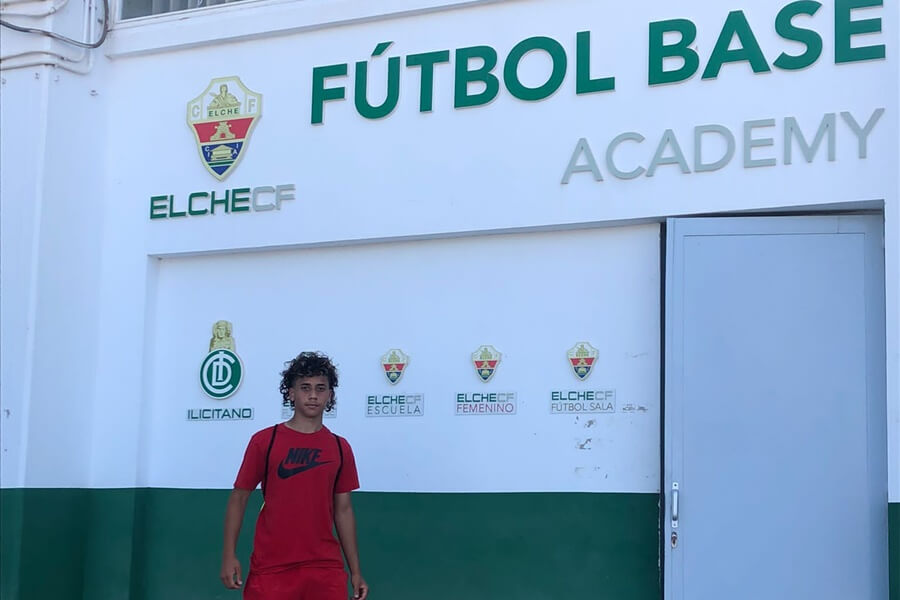 Visit to the Martínez Valero Stadium
Naim was also able to visit the Elche CF stadium. The French SIA Academy player entered the Martínez Valero for the first time to pick up his sportswear and enjoy the facilities. A LaLiga Santander stadium, which hosts Spanish national team matches, served as the Soccer Inter-Action player's new home.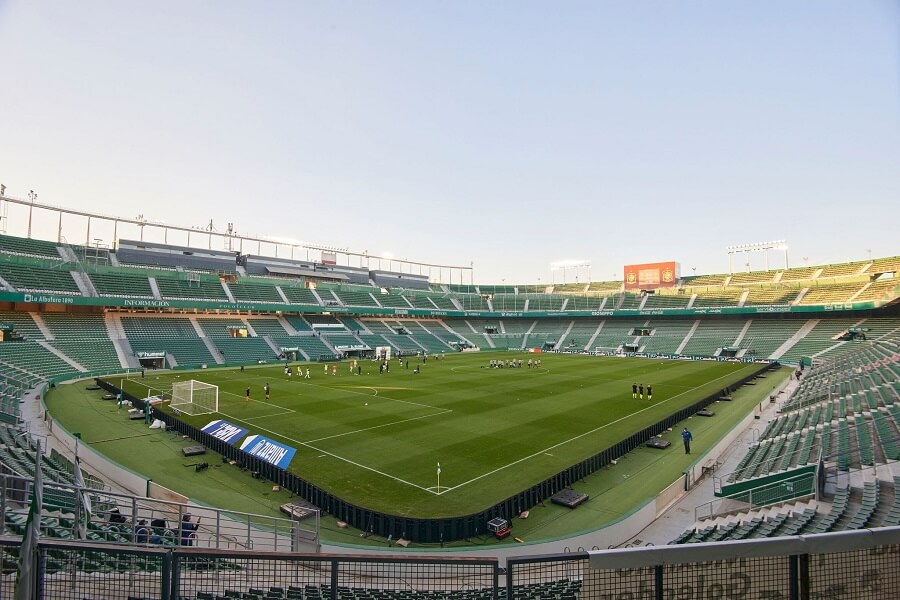 The experience of visiting the Martínez Valero is included in the rewards for the good work developed at SIA Academy. Any international player who comes to Soccer Inter-Action dreams of Naim's achievements.
Professional football trials in Spain
SIA Academy maximises the talent of the academy's international footballers. The goal of Soccer Inter-Action and the players is to become a professional footballer in Spain. In order to achieve this, it is necessary to attract the attention of the best football clubs in Spain to have trials with them.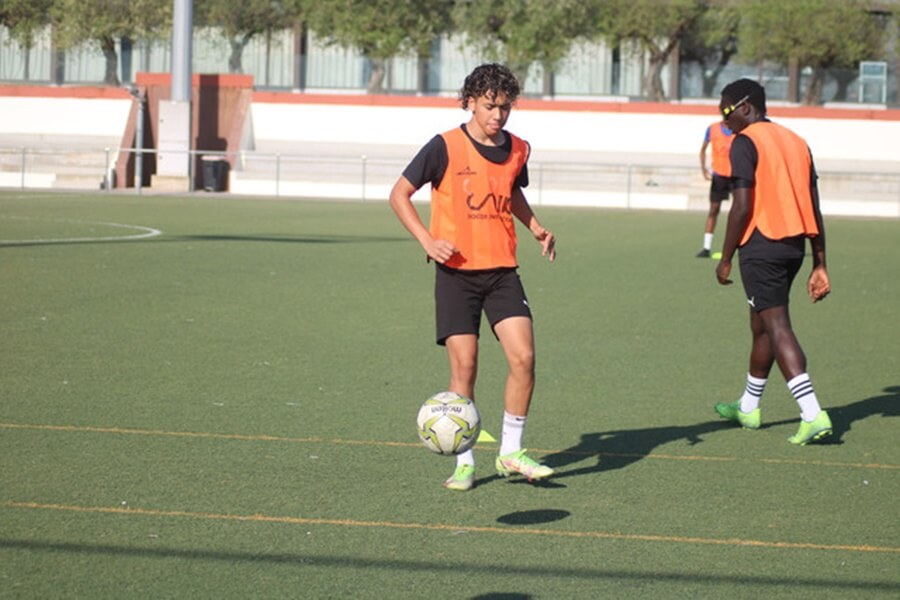 How to get professional football trials
Naim leads the way on how to get professional football trials in Spain. The steps are simple. Reaching an international football academy like SIA Academy is the easiest way to achieve this. Soccer Inter-Action prepares players physically and mentally for the elite.
The individual and group training sessions at SIA Academy are demanding. You have to give your best in every training session and match to catch the attention of clubs like Elche. Naim has achieved this thanks to his good performance and discipline.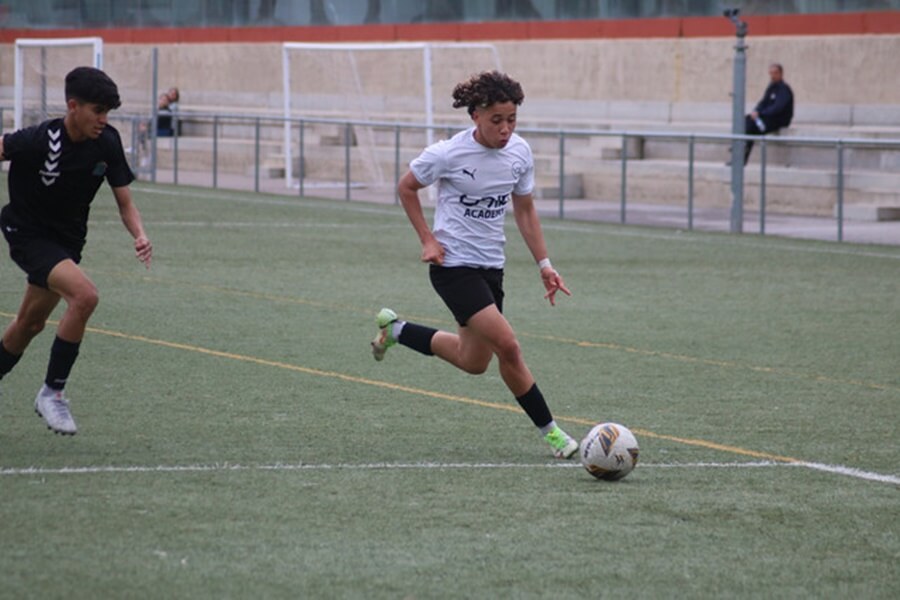 Other SIA Academy success stories
Naim is the latest success story of SIA Academy's high-performance football academy. But there is more. Previously, Chilean striker Antonia enjoyed a week of training with one of Valencia CF's senior teams. A Soccer Inter-Action women's football success story.
The work of SIA's professionals is reflected in the youth team. Maite, a 12-year-old player from the Soccer Inter-Action school, has already made her debut with the Valencian national team. Her great achievements have led her to train with Valencia Club de Fútbol and Levante UD.