The physical aspect is becoming more and more important in modern soccer. The preparation of players is total and they are designed to compete at the highest level every 3-4 days. Many fans wonder how to train this section, and in particular how to train speed.
Speed is the ability of a person to move as fast as possible. Within this term there is another closely related term: acceleration. This word refers to the first meters of our race, and there are different types of speed.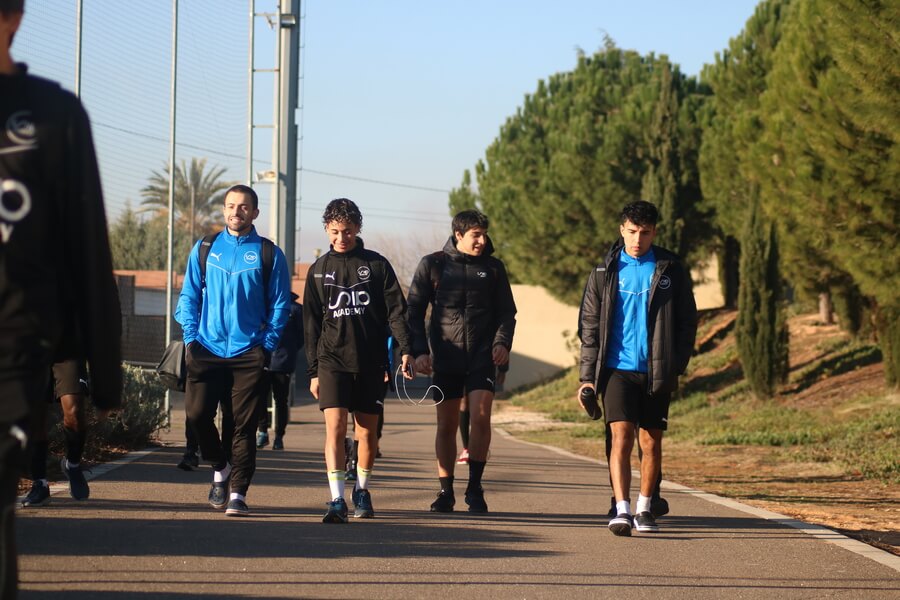 Types of speed
There are very fast soccer players who are not capable of playing 90 minutes. Others are extremely agile in their ability to react, to interpret the next move before anyone else. All these facets comprise speed, which is not just running forward.
Reaction speed and top speed
Reaction speed is the ability of a soccer player to react in the shortest possible time to a stimulus of the game. Thus, he reaches his maximum speed in the shortest possible time before any other player on the field. Defensive players usually excel in this facet.
On the other hand, maximum speed is how fast a player can move in a sprint. Players who play on the wings tend to have this characteristic, even more so if they play on their natural leg. A good exercise routine can allow us to increase our maximum speed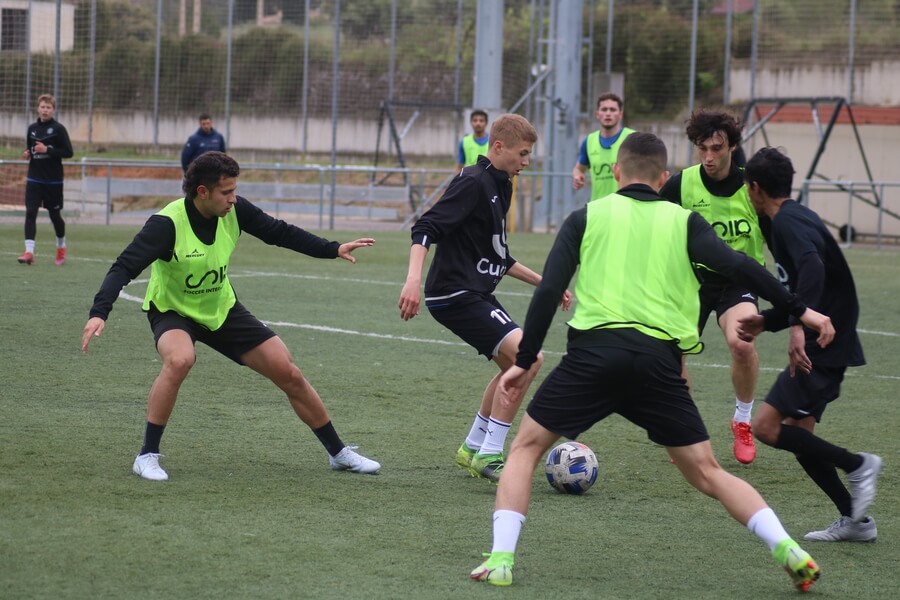 Ball speed and endurance capacity
Speed is not incompatible with endurance. Logically, our sprints have an expiration date. It is important to dose them. But recovery and rest between one effort and another can also be trained. A player has to prove to his coach that he can last 90 minutes.
Speed on the ball is also a hallmark of footballers. Being fast is fundamental, but so is handling the ball with the same fluidity. Players like Leo Messi have excelled in this facet: speed in driving the ball.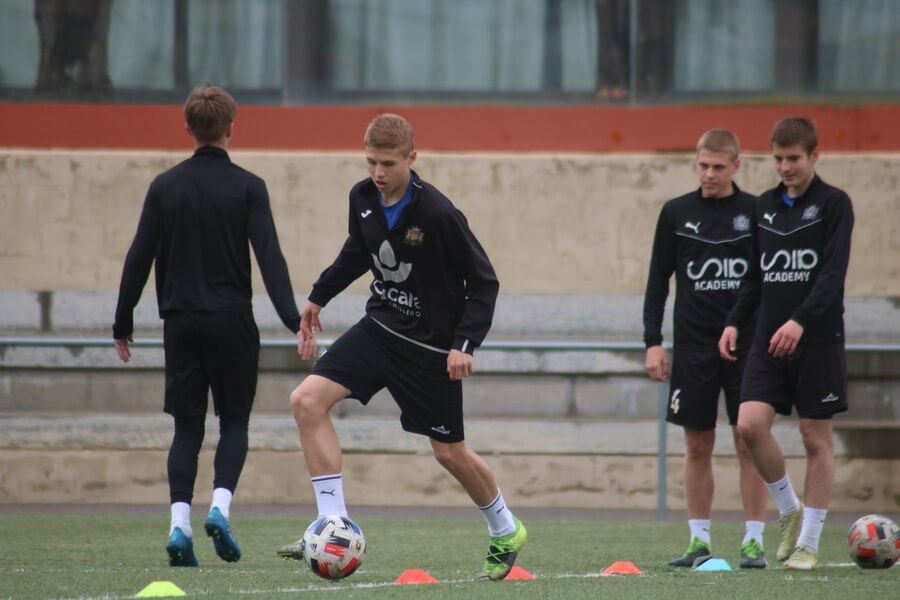 Exercises to train speed
Once we know the types of speed, it is vital to know how to work on each of them. One exercise can be focused on reaction capacity and another on endurance. We cannot lose focus of the fact that they have to be soccer oriented, so in some of them the ball will be necessary.
To improve reaction capacity
Our exercises have to simulate real game situations. One possible activity that our coaches at SIA Academy propose to improve reaction capacity is the following:
– Two players face each other with a cone on each side, i.e. there are four cones in total.
– The ball holder initiates the movement towards the cone of his choice.
– The player facing each other must go to the opposite cone to receive a diagonal pass.
– Once he receives, he must turn as quickly as possible because a defender will come out from the outside to try to steal the ball.
– The goal is to finish the play with a goal.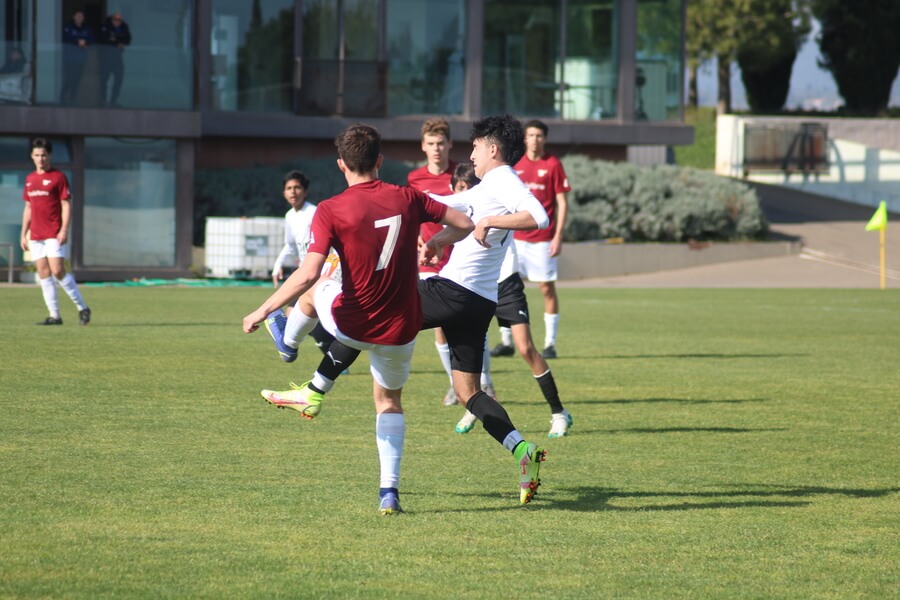 To increase stamina
If we want to improve endurance, it is appropriate to work with and without the ball. The circuits with physical work are very useful, since in this way the player receives tired. The soccer player in moments of the match plays tired, so he has to get used to this situation.
Placing posts to do push-ups, sit-ups, lumbars… and then demanding the player to drive at his maximum speed improves his endurance. It also brings obvious improvements to run in environments where breathing is more complicated than usual. An example would be running in the bush. Many injured players do this practice to return as soon as possible to their previous rhythm.