How to become a professional footballer while studying
Every player dedicates a lot of time, effort and resources on their way to success. We can distinguish high level sport players, high performance sport players and high dedication sport players. Differences between them depend on the amount and level of successes they are able to achieve. However, generally speaking we use the term high performance player for all those who spend many hours, special attention and care to their physical, technical, tactical, psychological and nutritional training.
High performance players usually start building their careers during their adolescence, which makes them to combine long hours of training and other aged-related academic activities. Generally speaking, it is incompatible to combine hard and long trainings with a regular school live without help from their clubs or academic centres.
Finding a balance between trainings and studies demands an extra effort for every high performance player. In order to overcome this challenge, clubs and academic centres must be sensitive to their needs and allow adjust the formative process to the players/students particular conditions.
Without this aid, most of them would face a certain academic failure, which in turn would determine the future professional development significantly. As any other teenager, the academic education of the high performance football player becomes an essential part of their integral education, therefore increasing their future professional opportunities.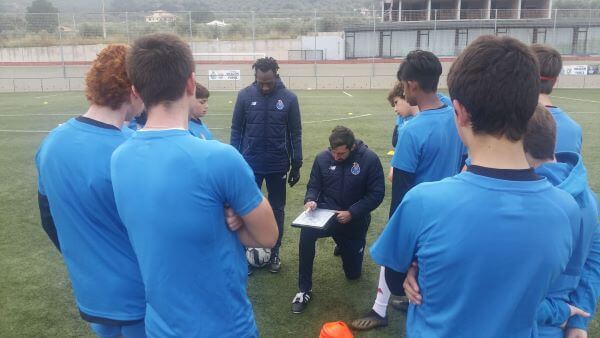 For that reason it is important to adapt the academic life to the sporting life (and vice versa) as much as possible. Thus, coordination between clubs and academic centres is mandatory in order to be successful. This means to adopt measures like adapting the school time to the trainings, having flexibility of exams dates (in order to avoid overlapping exams with competitions), monitoring effectively academic progression and giving them pedagogical assistance.
Finding a balance between trainings and studies is a challenge itself for any sport player, and also for the organisation hosting them. In a residence with players from different nationalities and different backgrounds, the challenge is even greater due to the amount of different aspects to consider. Nevertheless, there are different models that make this coordination possible.
In Soccer InterAction (SIA), there is a pedagogic department where we assist our players in every matter they might need regarding studies. Thus, academic and football formation harmony is allowed.
Many of our football players follow the British curriculum in a centre where, among other benefits, the school timetable is adapted to the trainings, Hence, the school operates as a proper integrated centre. At the same time, SIA makes other resources, teaching staff and facilities available to the football players for their convenience. It allows an individual following up and ensures a regular academic development.
The British School Metodology
The British School educational project is based on the British Curriculum, one of the most prestigious and advanced educational systems in the world. The system was developed by Britain's Department of Education, and has the following features:
Complete language immersion from Pre-Nursery to Year 13 (0 to 18 years of age).
Personalised individual learning , with ongoing tracking and curricular differentiation in line with each pupil's individual needs.
A comprehensive education featuring both curricular and extracurricular contents intended to help pupils develop their artistic and sports skills: judo, ballet, tennis, violin, etc.
Teaching values that are reflected in pupil´s behaviour and attitude.
Ongoing communication with parents regarding all aspects relevant to their child's education.
Another benefit of this model, apart from the conciliation of studies and training schedules, is the possibility of following the British curriculum, which has many advantages itself such as, a multicultural education, a fully and real English language immersion, a personalised teaching, small groups to boost participation and confidence, a practical, creative and interactive methodology, and it is a prestigious educational system which is recognised worldwide including universities of USA, Canada, etc.
How to get a soccer scholarship for USA?
Other players who have finished secondary school may have different goals, from getting a scholarship in an American University to get access to universities for formal training.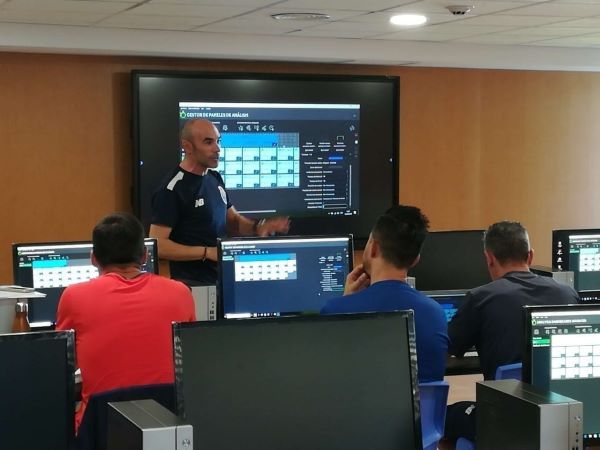 In order to achieve it, SIA has facilities such as computer room with Internet connexion, digital boards and other (already mentioned) resources available for players. Also, we monitor players individually to make sure they overcome difficulties such as, following course content, ability to follow lessons/tuitions taught in countries with different time zones, overcoming distant learning students' loneliness, etc. All these sources combined give our organisation an added value to our players that they appreciate.
As said, in a high performance footballer's residence people from a number of countries live together. To provide a harmonious cohabitation it is compulsory to find a common language for an effective communication. English and Spanish are those languages our players use among themselves in SIA. For that reason we teach and strengthen these languages so that we minimise possible effects that language barrier might cause.