The international football academy Soccer Inter-Action offers the possibility of being able to compete in Tercera RFEF, the fifth category of Spanish football. The talent and work developed at the SIA Academy can lead to playing against clubs such as Valencia CF, Villarreal CF or Elche CF and being scouted by professional scouts. This is the case of Pablo Muñoz.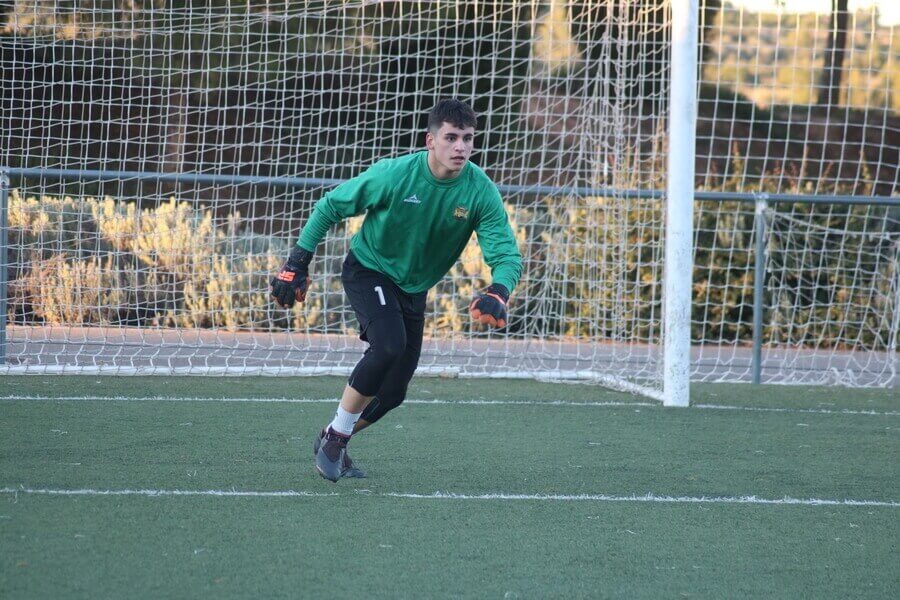 Opportunity to play in the Third Division RFEF
Pablo Muñoz is a young goalkeeper who started the season in the first team of CDB SIA Massanassa. The grassroots football club in Valencia competes in Primera Regional and is managed by the Soccer Inter-Action international football school, as is UD SIA Benigànim, in Tercera RFEF.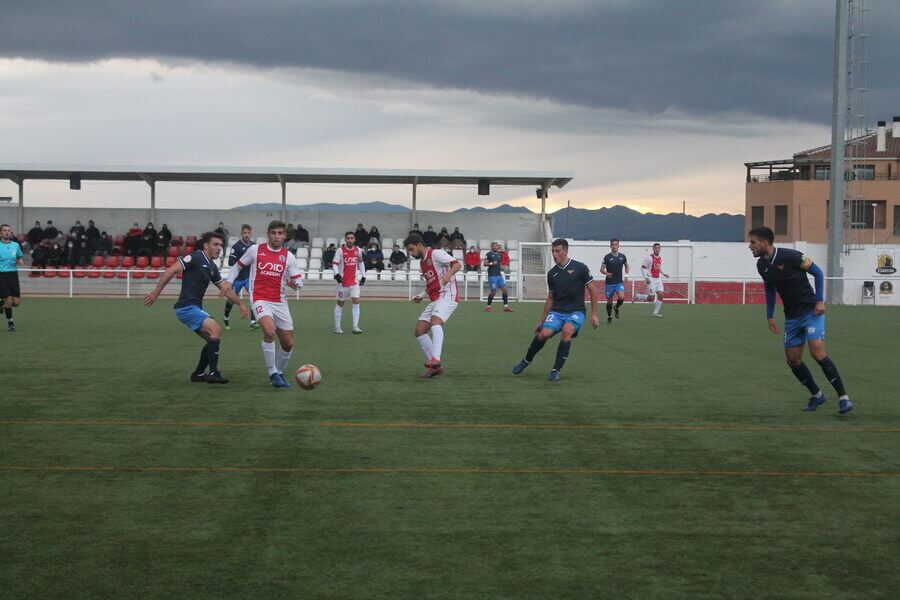 Award-winning talent
Soccer Inter-Action rewards the best players of the academy with a chance to play in the RFEF Third Division. Players like Siddarth Bapodra, an Indian player who plays regularly for UD SIA Benigànim, corroborate this. Now, Pablo Muñoz becomes the goalkeeper of the RFEF Third team squad.
The good performance of Pablo Muñoz in CDB SIA Massanassa, both in technique and tactics, has allowed him to make his debut in a call-up to the Tercera RFEF squad. The young goalkeeper from Soccer Inter-Action sat on the bench during the duel between UD SIA Benigànim and Atlético Saguntino.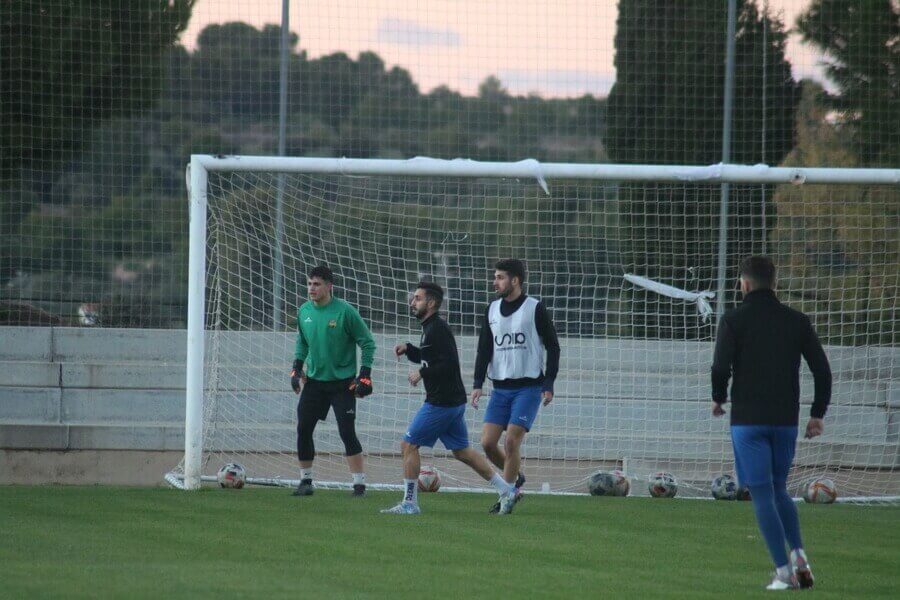 Internal promotion
Pablo Muñoz is now enjoying a well-deserved internal promotion. Soccer Inter-Action manages its own academy, SIA Academy, as well as CDB SIA Massanassa and UD SIA Benigànim. Related clubs that allow to move up the divisions in case of a higher level of work.
Doing well at CDB SIA Massanassa in Primera Regional offers the opportunity to continue your development as a player at UD SIA Benigànim. Training and playing with U-23 players with a background in Valencia CF, Villarreal CF, Levante UD or CD Roda is an enriching experience that you can only get at Soccer Inter-Action's football education school.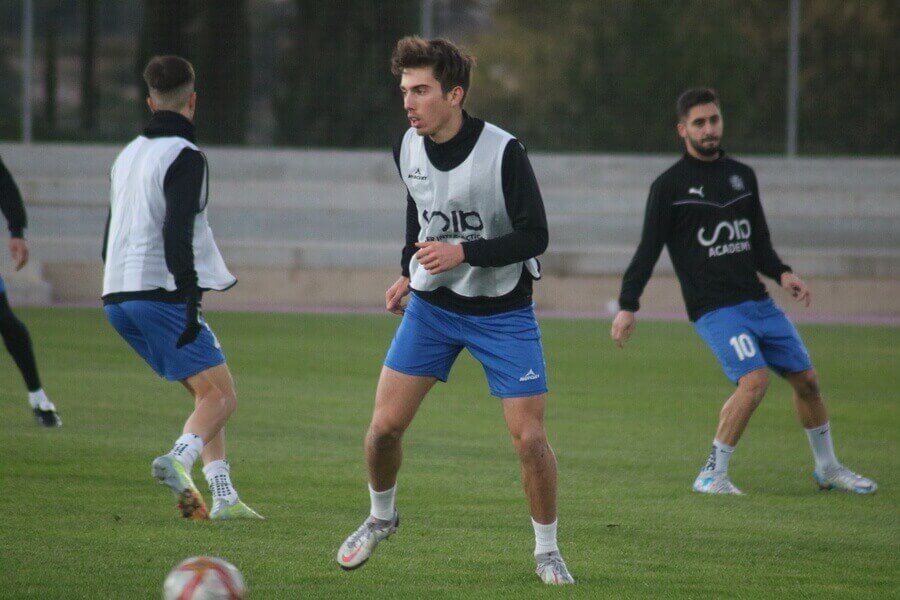 How to play in national football?
Getting to compete in national football is not a simple task. It requires a lot of football and extra-football skills. An innate talent that must be worked on with hard work and sacrifice. Soccer Inter-Action rewards players who give their best and make the most of the opportunities at the SIA Academy.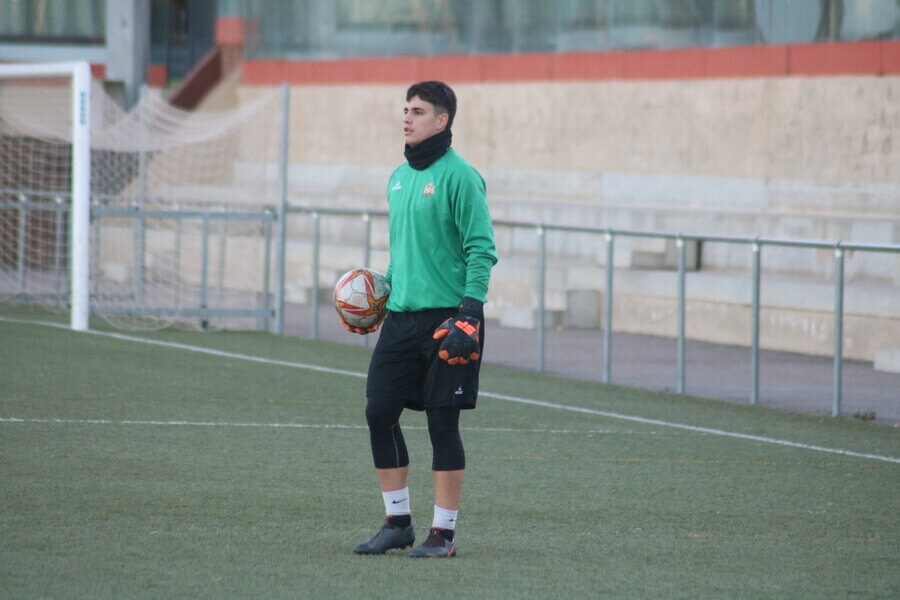 Pablo Muñoz shows the way
UD SIA Benigànim goalkeeper Pablo Muñoz is leading the way on how to play in national football. During his time at CDB SIA Massanassa, he has shown that he is capable of getting the most out of every training session and match.
A non-negotiable commitment that matches that of the professionals who lead the teams of the grassroots football club in Massanassa. Now, Pablo Muñoz continues with his dream of becoming a professional footballer in Spain by training at the Soccer Inter-Action high performance centre. UD SIA Benigànim's goalkeeper is working to his full potential in modern facilities with state-of-the-art technology to monitor his football development.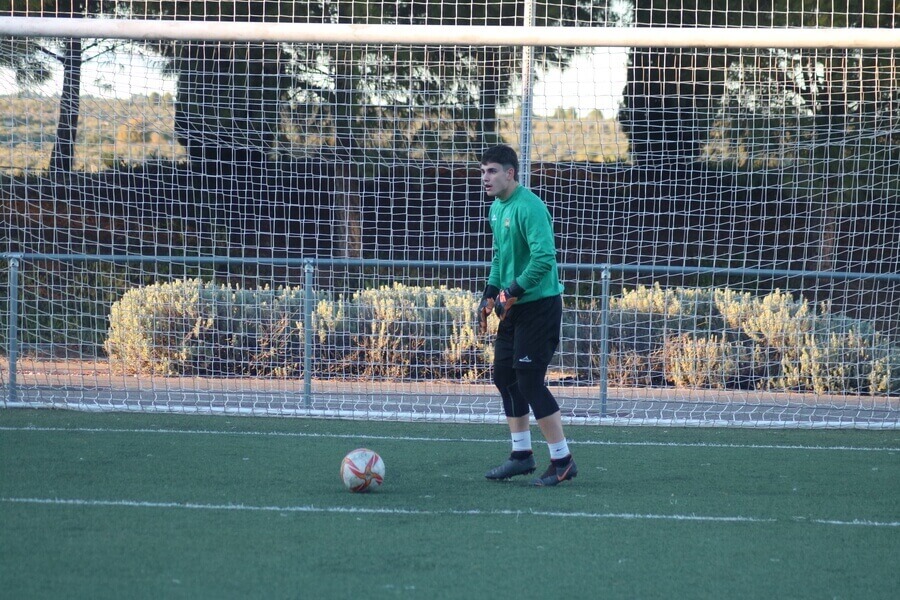 Competing against big clubs
Pablo Muñoz and his UD SIA Benigànim teammates have earned the opportunity to compete against the best football clubs in Spain. The first team of Soccer Inter-Action has played against Valencia Club de Fútbol, Villarreal Club de Fútbol, Elche Club de Fútbol, CD Castellón or Hércules CF.
UD SIA Benigànim does not only fight head to head against future LaLiga Santander players. Soccer Inter-Action visits the sports cities where professional football scouts are concentrated. In this way, the opportunities for SIA members to become a professional football player in Spain are increasing.