Soccer Inter-Action and MAE Sports & Education are pleased to announce that they have signed an alliance for the management of student scholarships to the United States in the field of sports.
Both entities have decided to join their paths to have a joint project, where SIA Academy (Soccer Inter-Action) will have a comprehensive training in the sporting and academic field, and MAE Sports & Education will manage all players so that they have the opportunity to study with a sports scholarship in the United States.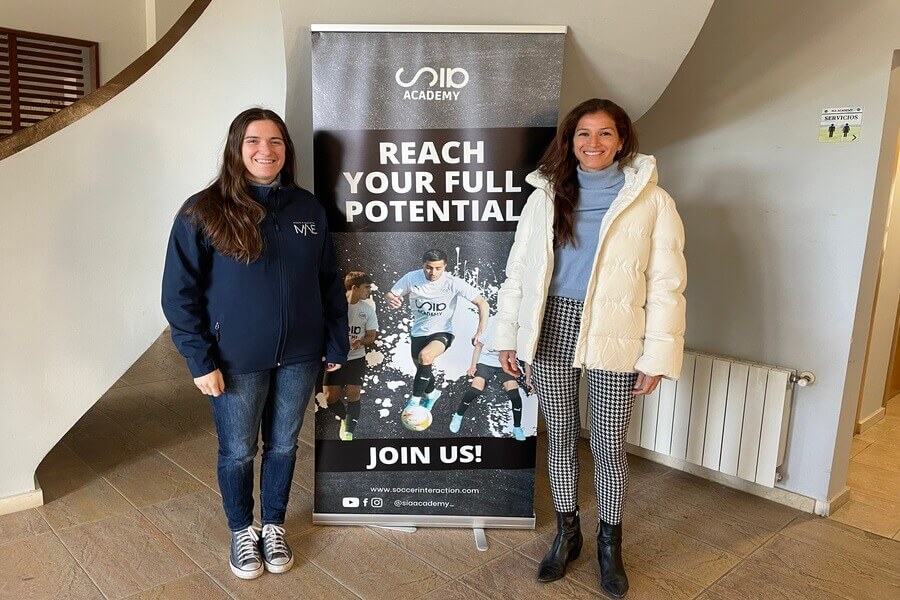 SIA Academy, a centre located in Enguera (Valencia, Spain), offers student-athletes the opportunity to combine their studies with high-performance training in top-level facilities and with a professional staff that takes care of the footballer throughout their stay. So much so that first division teams such as Real Madrid CF, FC Barcelona, Atlético de Madrid, Valencia CF and national teams such as Uruguay, Saudi Arabia, India and Argentina, among many others, have passed through its facilities.
The commitment of MAE Sports & Education will be to provide all interested athletes with the possibility of living a unique experience in universities and colleges in the USA, a very common option to continue developing and maturing in a country where sport and studies go hand in hand.
Furthermore, with the idea that these values and educational system, so adapted to high performance athletes, gain strength in our country, we will support the project by promoting the complex and bringing new international athletes from both the USA and other parts of the world, so that they can train with the professionals at SIA Academy.
The SIA Academy will provide the players with specific preparation so that they can obtain the best possible scholarship, working on the most important areas within the sporting sphere and coordinating the academic part, with English classes and preparation for North American entrance exams.
To begin our relationship, this afternoon at 17.30h at the SIA Academy facilities, we will give the first talk focused on all those football players interested in obtaining a sports scholarship to study and compete in the best American university leagues.