CLINIC WITH AUSTRALIAN STAGE TEAM AT SIA CENTRE
SIA Academy is more than just a football academy. Its great coaching staff and excellent facilities mean that many clubs want to stay at the SIA Center. It is a professional football experience in Spain. They travel to the Soccer Inter-Action facilities to learn, improve and have fun.
This is the case of Soccer by Design. A football club in Australia that has spent a week experiencing Spanish professional football from the inside. They have lived together at the SIA Center, they have trained daily with the SIA Academy coaches, they have played friendly matches against several Soccer Inter-Action teams and much more. This is what their experience has been like.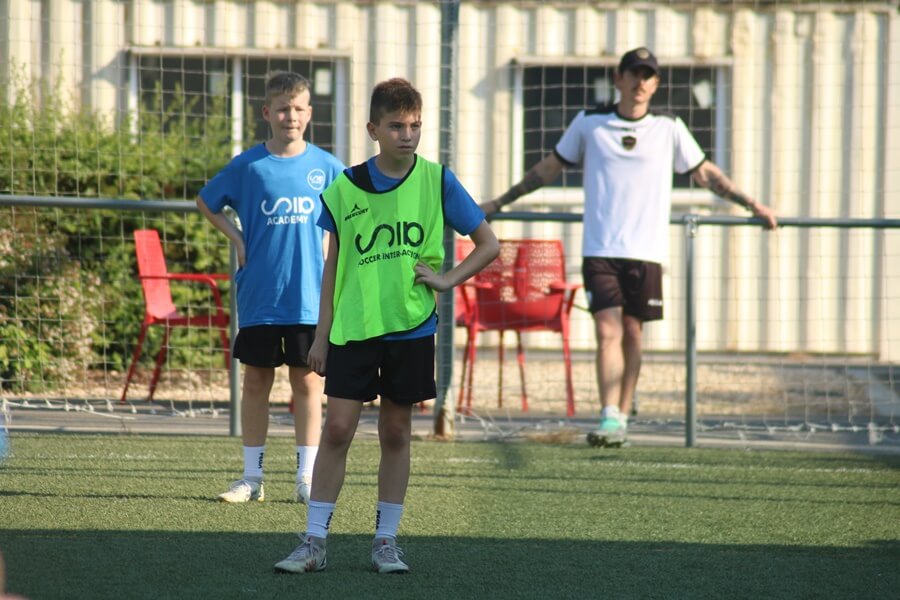 Professional football experience in Spain
Soccer by Design has flown to the SIA Center with 13 football players. All of them came from Australia with the illusion of living a unique experience. And they have done it. They have enjoyed a week full of football, activities, knowledge and fun. The experience has been so satisfactory that they are already preparing the same activity for 2023.
Daily trainings
One of the reasons for travelling to Spain, and to the SIA Center, was to get to know Spanish football. To find out how people work in Spain and how football is taught. In order to do so, they did a lot of training sessions. During the week that they stayed at the SIA Academy facilities, they had a morning session and an afternoon session.e.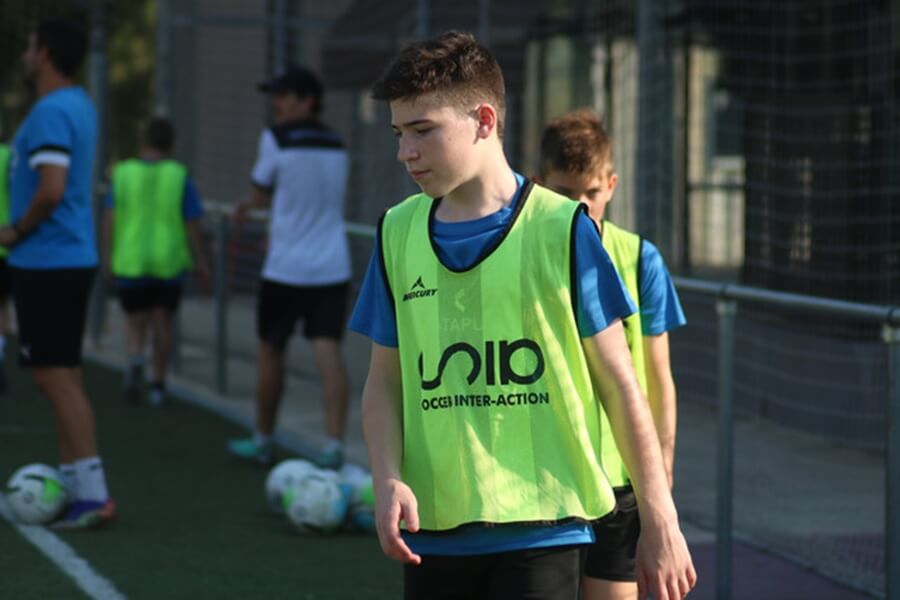 Soccer by Design was able to enjoy the natural and artificial turf football pitches. Also the state-of-the-art equipment that SIA Academy has. A great leap in quality compared to football in Australia.
Visits and activities
La estancia en el Centro SIA les ha permitido realizar visitas y actividades. Pudieron visitar las instalaciones del Levante UD y competir contra uno de sus equipos. Todo ello gestionado y asesorado por Soccer Inter-Action. También pudieron visitar la ciudad de Valencia y disfrutar de Mestalla.

Near the SIA Center they also carried out different activities. They went to the lake, went cycling or visited some of the mountains surrounding the SIA Academy facilities. A complete stay where all the Australian footballers enjoyed themselves with their teammates and friends.
Stage at SIA Academy
Soccer by Design's stay at the SIA Academy's high performance centre was fully supported by the members of Soccer Inter-Action. Not only the security and cleaning service. Some SIA coaches supported the Australian coaches to improve their training.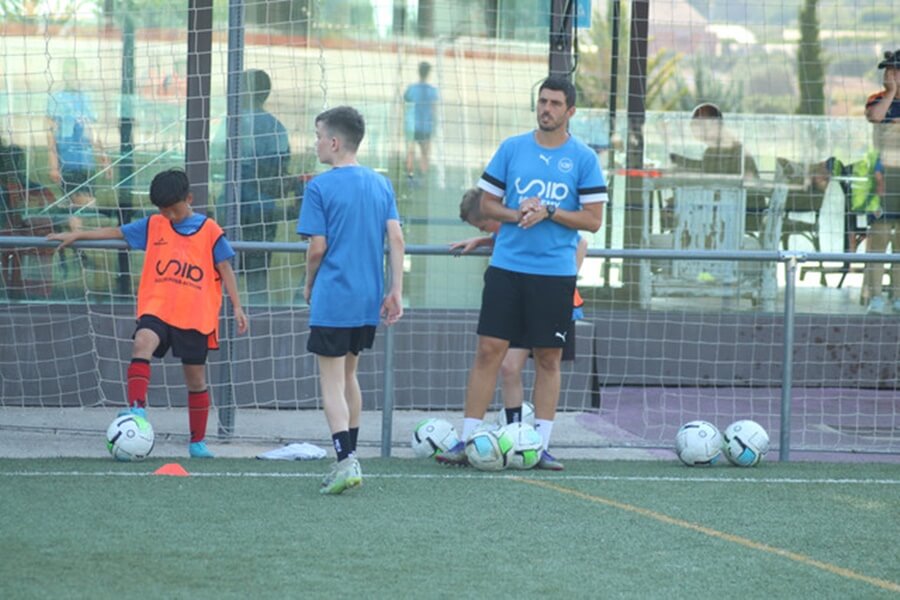 SIA Academy Services
SIA Academy coaches have a UEFA Pro licence. The highest category of coaches in Europe. Their training is at an elite level and it showed in the sessions. Everyone improved their tactical and technical level. But the support of Soccer Inter-Action off the pitch also helped.
The Soccer by Design players and coaches also received training talks. Classes on sports nutrition, sports psychology and tactical analysis were given by SIA Academy professionals. Also a diet suitable for the sportsman or woman, prepared by the kitchen service.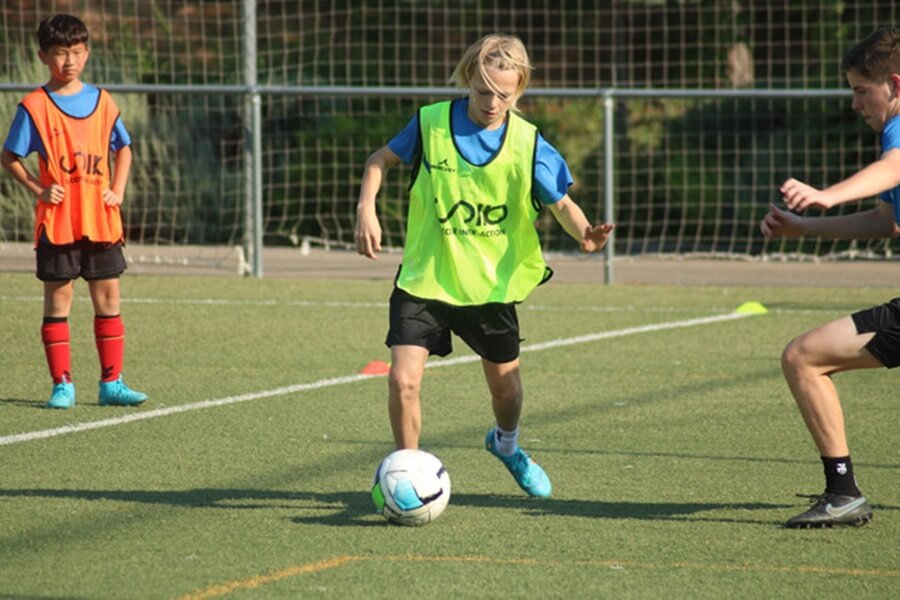 Quality of facilities
The Australian footballers and coaches also made full use of the SIA Academy facilities. They enjoyed an hour a day in the gym. Running machines, cycling machines, dumbbells and many guided machines allowed the players to improve physically. But sport is not everything.
The Soccer by Design players enjoyed the games room. There they have billiards, darts and table football to spend their leisure time. There is also table tennis. The common areas are arranged so that the players can talk or play in peace and quiet. A luxury that will make them repeat in 2023.