It is common for football teams and academies to come to Soccer Inter-Action's facilities for a short period of time for training. During these days or weeks, apart from using the high performance facilities, they are coached by the Academy coaches and can learn the methodology.
It is very interesting for foreign players to spend these days in Spain. Knowing how to train, the methodology that is used, what the focus is on… there are many aspects that both coaches and players can learn during the so-called 'clinics'.
What is a football clinic?
A football clinic consists of different training sessions, exercises, workshops, socialising… with the aim of developing the players' skills, working as a team and showing their passion for the sport. In this way, they work intensively for a few weeks so that the players can acquire the necessary technical and tactical knowledge.
Under a methodology, all the aspects of the game are improved and perfected. It is a great way to improve in a short time, being completely focused on football. It is something different from the stages, as this is controlled by the coaches of the place under their own methodology, for a reduced group of football players and they emphasize the most interesting aspects to improve.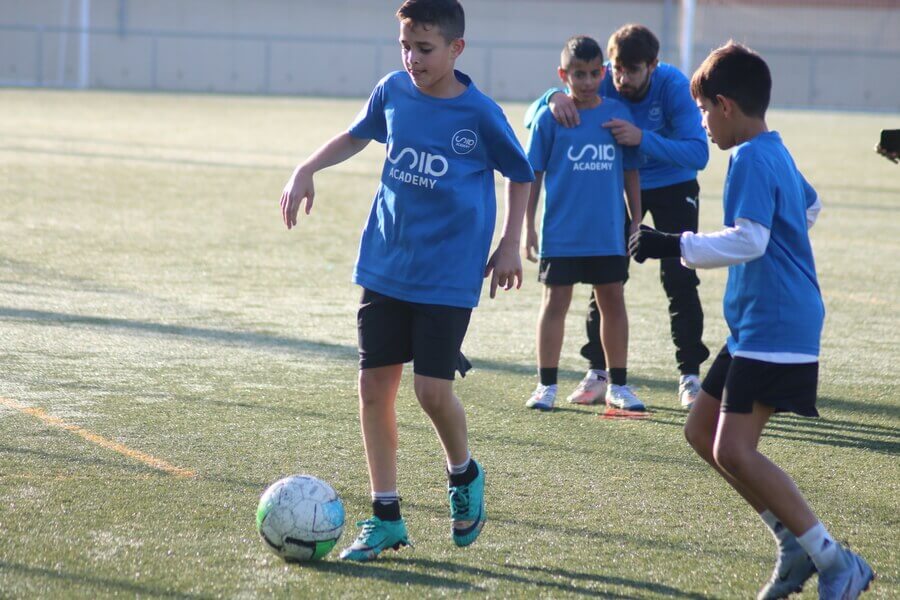 Clinic for players from Israel
In this case, four players from Israel and their coaches arrived at the SIA Academy. They all learned how to work at the academy and in Spain. They enjoyed double sessions each day, with all accommodation and meals included, as well as excursions around the area or the city of Valencia.
The players focused on learning technical aspects. All sessions were prepared with this objective in mind. Improving skills such as passing, shooting, driving or control, but also defensive, tackling, charging or clearing. It has been a very complete training that will help them to take notes when it comes to training with a different vision in their country.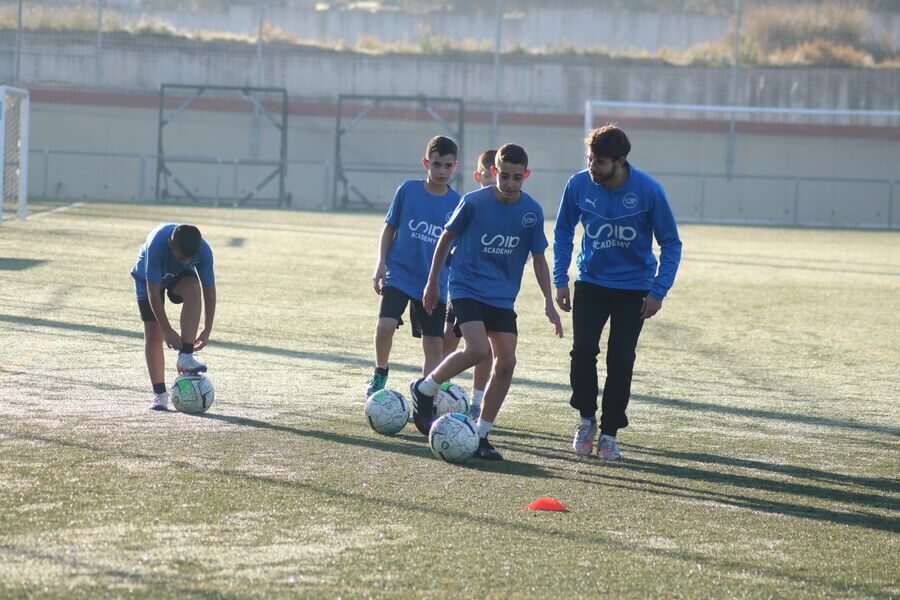 SIA Academy facilities
Soccer Inter-Action has a high performance centre for the best clinics, training camps or pre-seasons. It has everything you need to concentrate with your team for several days or weeks and work intensively to improve in a short period of time.
improve in a short period of time. There is a natural grass pitch and an artificial grass pitch. In addition, there is a gymnasium, video analysis room and medical clinic for the physiotherapist to attend.
Without leaving the site, you have the restaurant and the hotel. The rooms are located next to the football pitch, so there is direct access to training. There is also a leisure room with different games such as billiards or ping-pong, and a computer room to work with computers.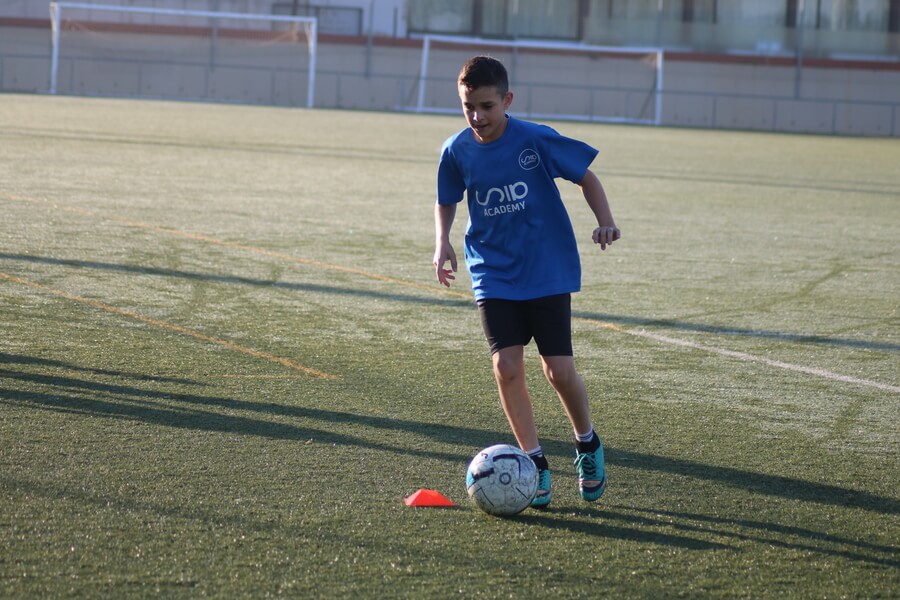 Spanish football methodology
Spanish football in recent years has been oriented towards a game of greater ball possession. Generating dangerous situations and superiority with the movement of the ball, when spaces appear between lines and it is possible to overcome the rival defences. An idea that was internalised in football with Guardiola's Barça and Luis Aragonés' Spanish national team.
Being protagonists with the ball is the aim of this method. Attacking and defending with the ball, but it is also very important to generate space with the movements of the players who do not have the ball. In this way, the "free" player is sought out and complementary movements are generated around this figure to destabilise rival defences and find clear finishing situations.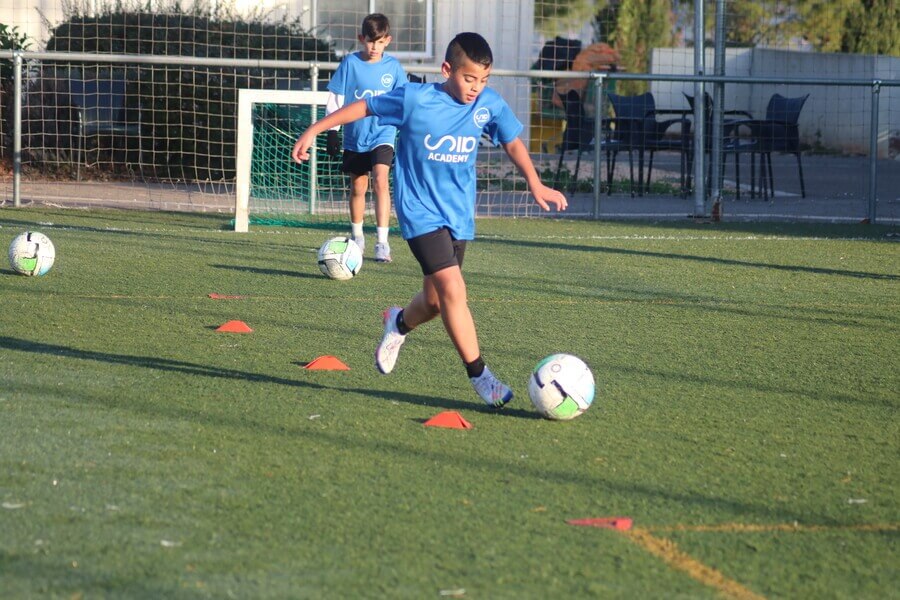 Integral method in football
One of the most used methods within this methodology is the integral or globalised method. Different technical, tactical, physical and psychological concepts are worked on in the same exercise. They are carried out with a great participation, in general, of players and their transfer to the real game is the most similar that exists.
This method is closely related to small-sided games or matches. It is a very complete type of exercise, as it is the most similar to a match, but with conditions or premises to work on certain aspects of the game. From working on these aspects of the game, contexts and situations arise that are as similar as you can find in a football match.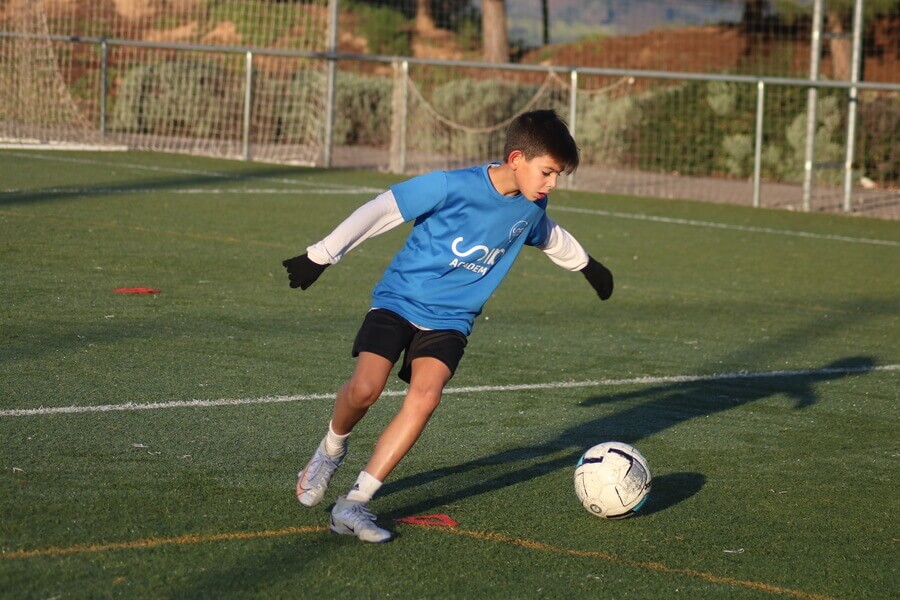 Outstanding examples in Spain
In Spain, the most renowned youth academies are those of FC Barcelona, RCD Español, Villarreal CF, Real Madrid and Real Sociedad. Everything is structured, from the grassroots to the reserve team, the way they work, the aspects they want to promote and the principles of the game in which they want to stand out. Working in this way, it is then easy to distinguish these teams by their play, as all the teams of the same club play in the same way.
At a professional level, the Spanish national team has been a clear example of 'tiki-taka' for years. There are coaches such as Luis Enrique, Quique Setién, Pep Guardiola, Mikel Arteta… that their way of playing is based on 'tiki-taka'.
Arteta…whose way of playing is key in the teams where they are. They are a reference in this globalised method and in the way of attacking and defending with the ball that is characteristic of the Spanish game.