The Spanish RFEF Tercera is a semi-professional category. Clubs such as Villarreal CF, Valencia-Mestalla CF, Real Sociedad or Sevilla FC take part in the competition. Many football scouts travel around the stadiums in search of the pearls that are destined to become professional players in Spain. UD SIA Benigànim is one of the clubs competing in the Spanish Third Division.
The SIA Academy's own club is a place to learn how to compete in elite football. Soccer Inter-Action's international academy players grow and develop by training and playing with UD SIA Benigànim. Many of them have the opportunity to make their debut. This is the case of YounessBenfarji and VishnuVarman.
Competing in the Spanish Third Division with SIA Academy
Competing in the Third Division is a reality at SIA Academy. Soccer Inter-Action's international football academy provides opportunities for top players to showcase their game to fans, coaches, agents and football scouts.
Against which team did you debut in the third division?
A showcase that YounessBenfarji and VishnuVarman have not missed. Both are players from the international SIA Academy: Youness comes from Germany and Vishnu from the United Arab Emirates, although he was born in India. Both players got minutes against FC Nordsjaelland.

Debut of Youness Benfarji, German striker in the first team
Youness had his first minutes playing for UD SIA Benigànim. The German SIA Academy player was able to see the high level of the team against FC Nordsjaelland, which competes in the first division of Denmark. Youness admits he is very grateful for the opportunity and looks forward to future opportunities.
Youness says that there are no major differences in technique between UD SIA Benigànim and FC Nordsjaelland. Where there is a bigger leap is in the physical and mental capacity to compete regularly in the elite. A mirror to look into every day to try to achieve the dream that the players of the Danish team have achieved.

First team debut of Indian midfielder VishnuVarman
Vishnu, although born in India, arrives from the United Arab Emirates. The player from Dubai made his debut with UD SIA Benigànim in the second half against FC Nordsjaelland. He shared the pitch at the SIA Center with the Danish team's first team players and was able to learn from their talent.
Vishnu also emphasises the mental and physical jump with the football players of the first division of Denmark. A unique experience that I could not live in other football academies in Spain. Only at SIA Academy. The Indian midfielder is grateful to his coaches for the opportunity.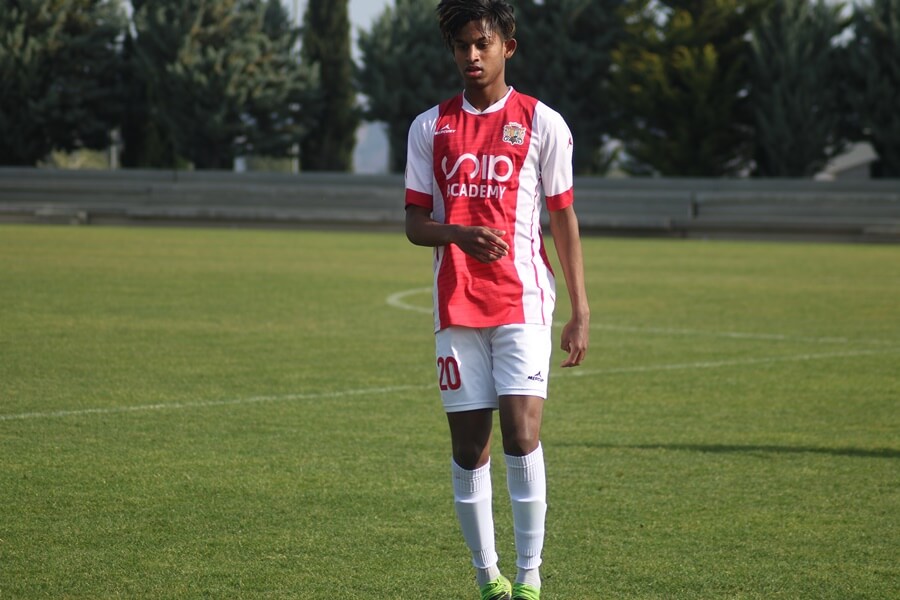 Where to play football in Spain
Youness and Vishnu came to SIA Academy when they found out where to play football in Spain. Soccer Inter-Action is one of the football schools in Europe where you can learn the most and, above all, where there are more opportunities to progress. UD SIA Benigànim is one of the many teams to compete with.
SIA Academy also has other clubs such as SIA Massanassa CF and CD Enguera, at youth level. The power of Soccer Inter-Action means that many scouts come to the SIA Center in search of talent for their team. Some of them have already made the jump to professional categories.

Playing and debuting against a First Division team
FC Nordsjaelland wanted to prepare for the start of their season in the Danish Superliga against UD SIA Benigànim. The Soccer Inter-Action club saw a great development opportunity for their players and did not hesitate to accept it. A unique and unrepeatable challenge that allows SIA footballers to continue growing.
The Danish club that Youness and Vishnu faced competes every year in Denmark's top division to return to European competition. In 20 years they have achieved it seven times. They were even able to compete in the Champions League against Chelsea and Juventus in 2012.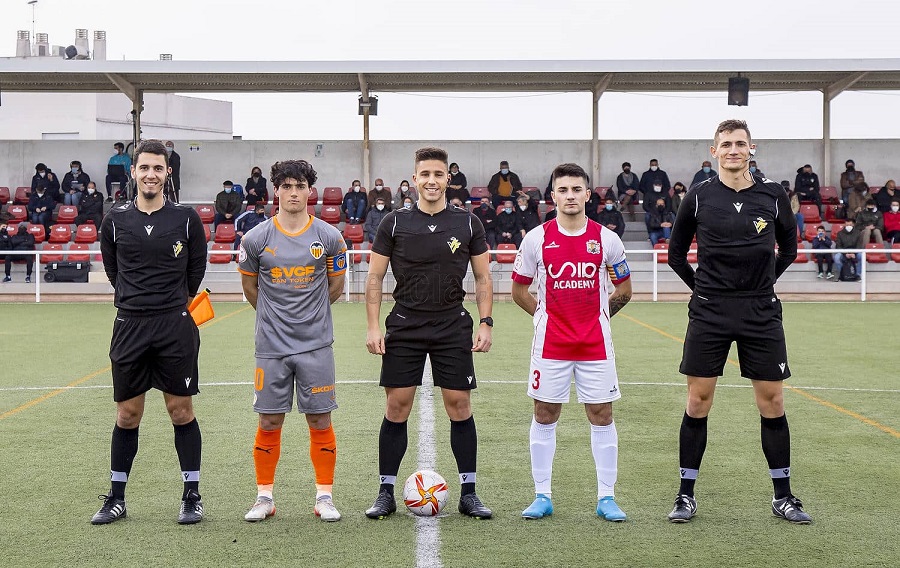 How to play in UD SIA Benigànim?
YounessBenfarji and VishnuVarman have achieved another goal in their career thanks to SIA Academy. If you also want to live the experience you can contact us on the website https://soccerinteraction.com/es/contacto. There you will be able to fill in a form to get in touch with you.
Tell us what your interests are and the professionals at Soccer Inter-Action will guide you in everything you set out to do. You won't have to worry about anything but football. Train and compete. SIA Academy will take care of the rest. We are waiting for you!