The Christmas holidays are a great opportunity to play football intensively. At Soccer Inter-Action we propose a Campus where the protagonist will always be the player. Our goal is to get the most out of each player's performance with our own methodology during the daily training sessions and also adding recreational activities every day.
We have trained more than 2,500 players of 75 different nationalities. From December 26th to February 11th the camp will be open for a total of 7 weeks. To sign up, go to the following website: https://soccerinteraction.academy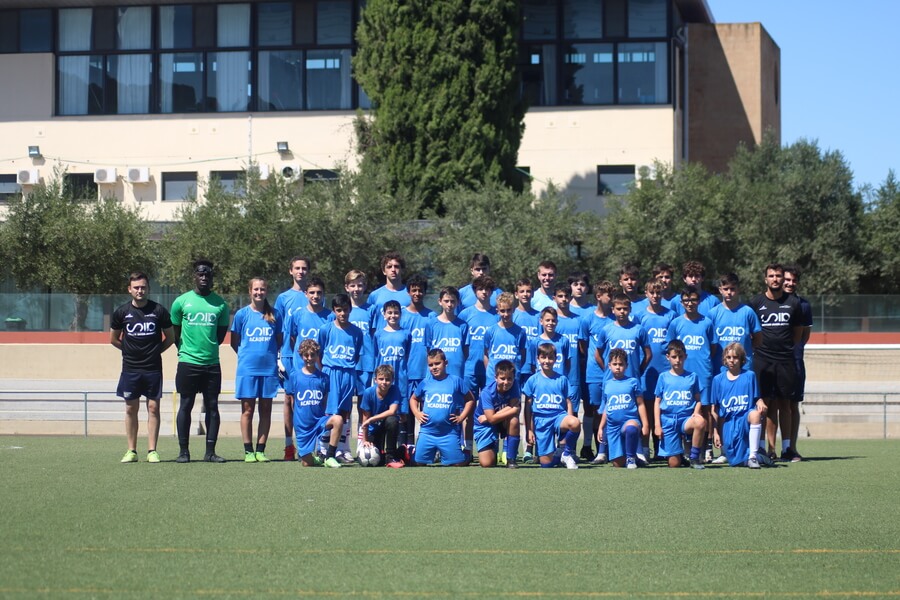 Our sports program
Our program is designed for male and female players between 13 and 22 years old. There will be 8 training sessions per week and a match against a Spanish club. In addition, in the surroundings of the SIA Center you can do different activities in nature. Personal training is also part of our programme, which is why we organise specific workshops on video analysis, nutrition and psychology.
The day to day of the campus
The typical day would be as follows (may be subject to change):
– 8:00 h: Breakfast
– 9:00 h: Training
– 10:30 h: Snack
– 11:30 h: Academic activity
– 13:30 h: Lunch
– 14:30 h: Break
– 16:00 h: Leisure activity
– 17:30 h: Snack
– 19:00 h: Training
– 21:00 h: Dinner
– 23:00 h: Rest
As you can see, the objective is to take advantage of the maximum possible hours of the day while respecting sleep. Creating positive habits in the participants is fundamental for Soccer Inter-Action. In addition, they train three hours a day.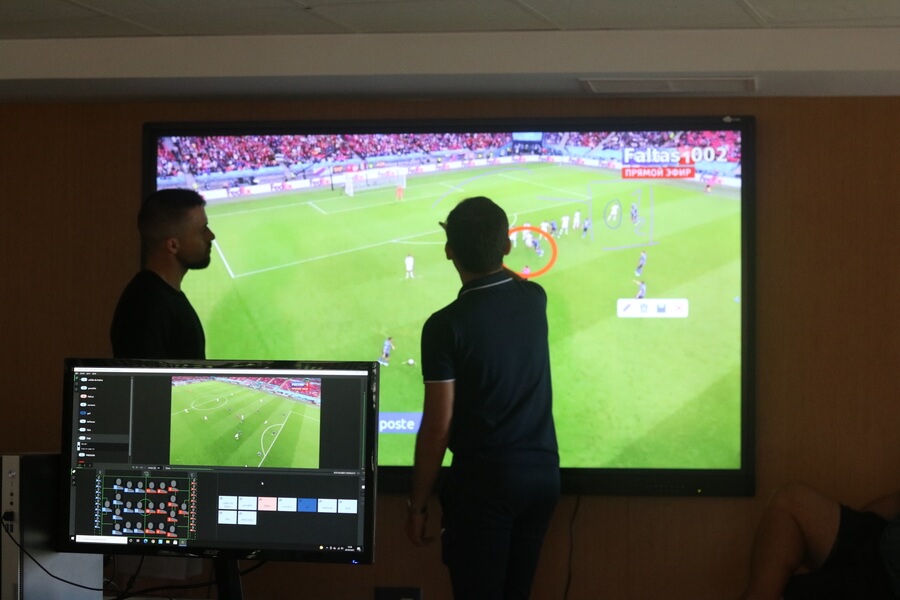 The player as the protagonist of his development
At SIA we train in key aspects off the field, such as education. But we also do it with physical preparation. A clear example is our objective to prevent injuries. In the event of an injury, we do our best to get the player back as quickly as possible.
The field work has one goal: to increase individual technique and know how to transfer it to benefit the team. At the academy campus we have individualized training sessions depending on the position of each player.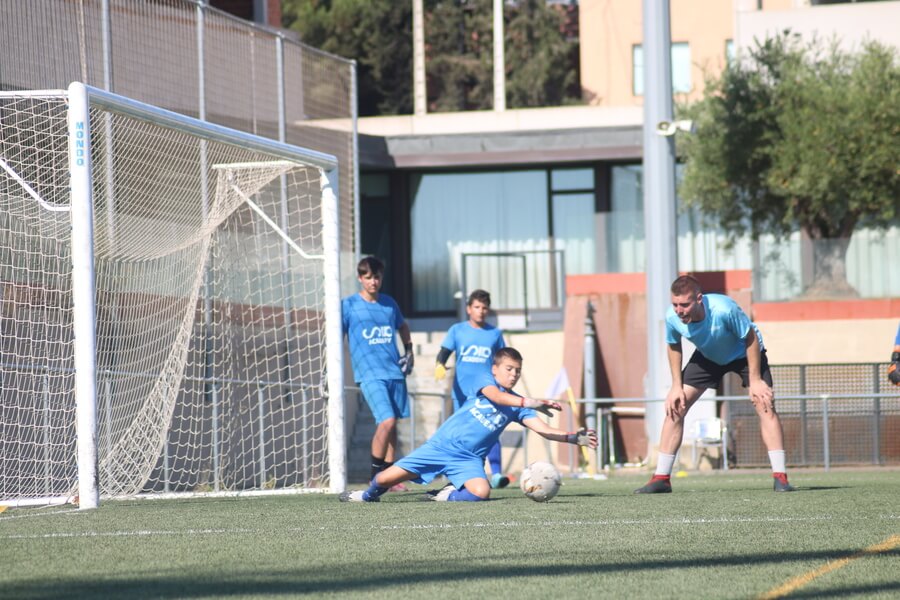 What's at SIA Academy?
After getting to know our sports program, it is essential to know where we work and who we are. An international academy has to cover many basic necessities. The players stay internally and our obligation is to make them feel at home.
The professionals at your service
For this, we have a spectacular sports staff. Our coaches are UEFA Pro licensed and have experience in top level teams. They are able to give their training in both Spanish and English. In addition to them, we have all these services:
– Physical trainer
– Nutritionist
– Medical doctor
– Teachers
– Psychologist
– Physiotherapy
– Video analysis
– Tutoring
All these professionals have the objective of getting the most out of the players. With all these facilities, their capacity for improvement is clearly increased.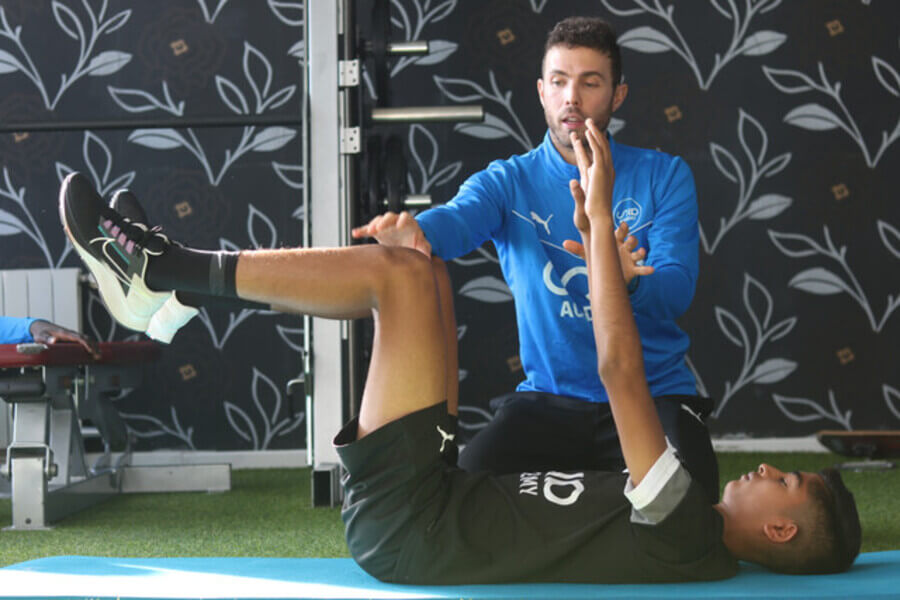 Our facilities
Soccer Inter-Action is located in Enguera, 40 kilometers from Valencia and 60 from Alicante. It is an ideal location for the players to visit the big cities of the Valencian Community on planned cultural outings.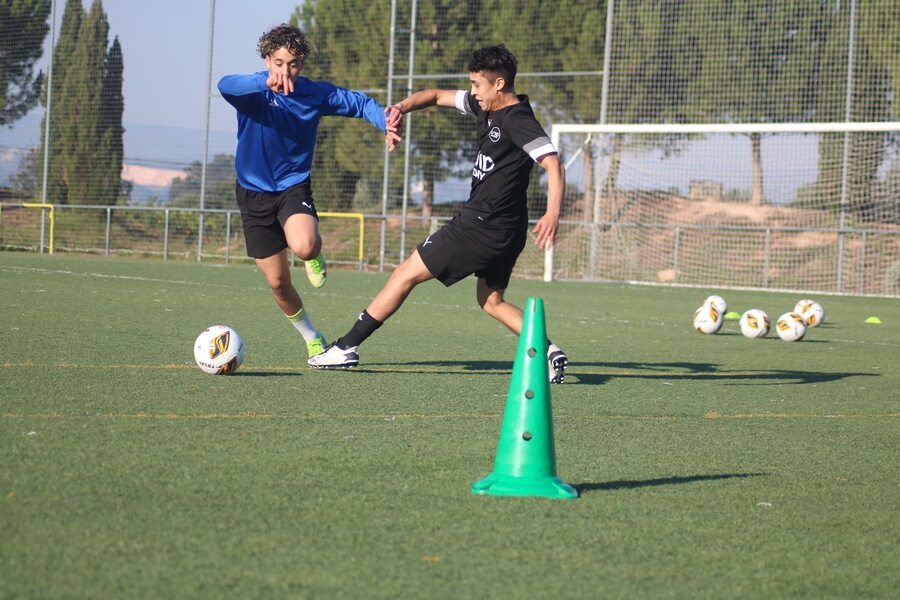 On the other hand, the facilities of the academy have everything necessary for the maintenance and training of the players. SIA has two soccer fields (one with natural grass, the other with artificial grass) in perfect condition. There is also a residence area, where the players sleep. It has a study room, gym, swimming pool, restaurant, sports clinic… If you do not want to miss all this, the Campus is your chance.