he dream of many children is to become a professional soccer player. They are aware of the difficulty of the challenge. Even soccer players like Messi, Neymar or Cristiano Ronaldo admit that in order to achieve it, they needed a stroke of luck. Being in the right place at the right time.
However, luck is often sought after. Perseverance and training are key to becoming a player. In the elite academies you have many opportunities to be in the right place, and that is why with Soccer Inter-Action it is easier for you to fulfill your dream: to be a professional player.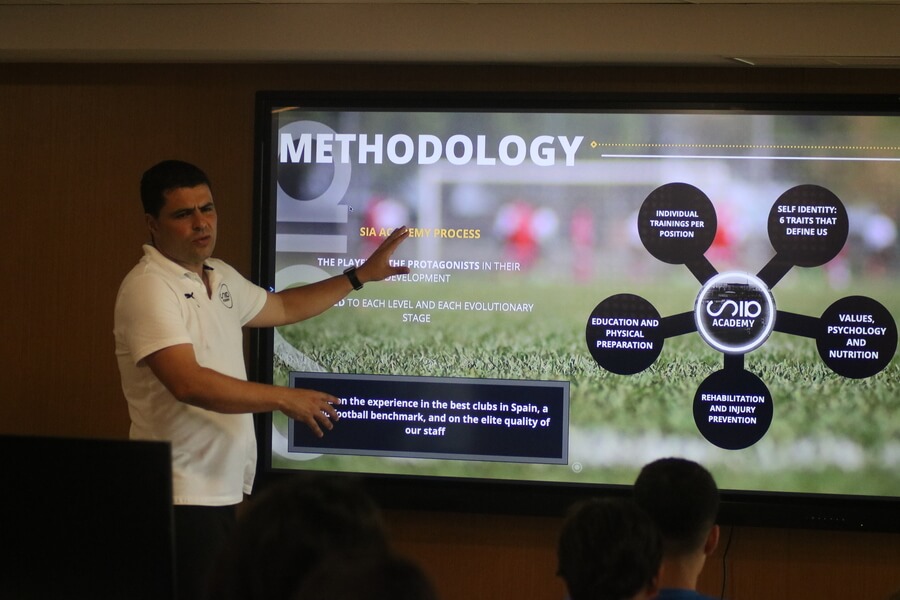 The opportunities of SIA Academy
With us it is easier for you to become a professional, but now you have to know how. In our academy we have great employees and routines to exploit your skills to the fullest. SIA's goal is that you notice a noticeable improvement in your performance, and most of the time that's what happens.
The day-to-day and the trials
The first thing you should know is that Soccer Inter-Action is open to both boys and girls. The only condition is that there is a willingness and motivation to work every day. UEFA Pro licensed coaches design two daily trainings where the quality of passing, driving, shooting, tactical and defensive notions are improved.
At SIA we also have trials. These are intensive one-week days where the immersion with soccer is total. The next one will take place very soon: from November 20 to 26. It will be held in Enguera, where we have a natural grass field, an artificial one, nutritionist, physiotherapist, psychologist… All of them at the disposal of our players.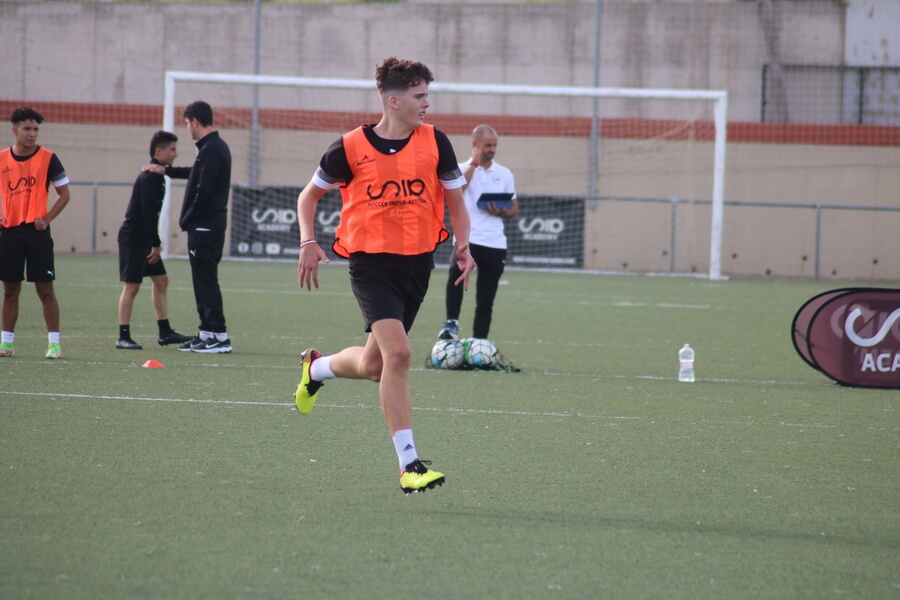 Teams that have an agreement with us
If the boys and girls want to be professionals, they will have to leave the academy one day. Many people ask how I can become a soccer player by starting a school: the answer is by growing up. Logically, growing up is easier when the school provides you with all the means to do so, as is the case with Soccer Inter-Action.
In the men's section, the school has an agreement with SIA Benigánim. This club has played seasons in the Third Division. It has played against the Valencia, Villarreal and Levante affiliates. The boys from the academy who stand out can end up here. In the women's section, SIA has two clubs: SIA Massanassa CF and CF SIA Ciutat de Mislata.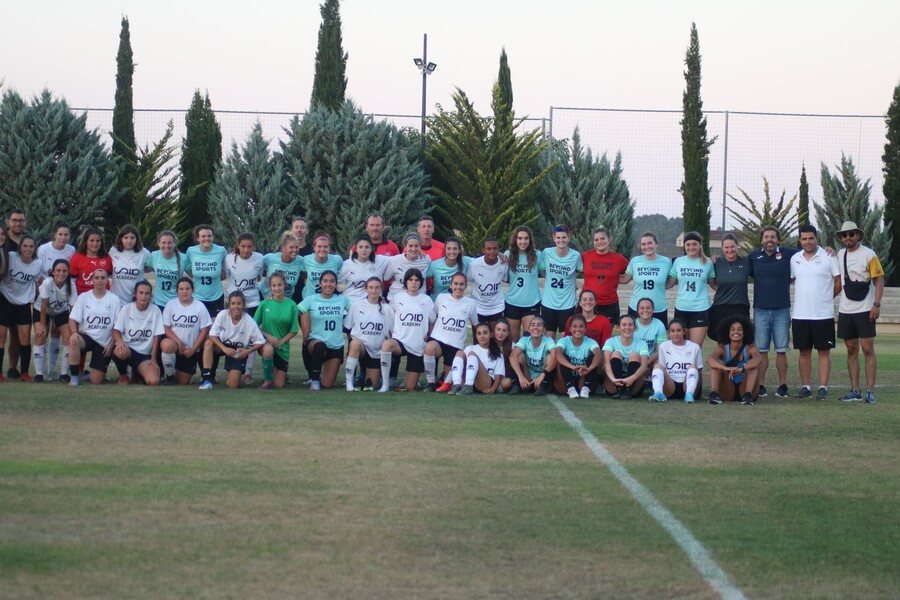 Having experiences close to the pros
The great athletes of our time have admitted that they have learned by imitation. If you want to be like the best you have to look at them. At Soccer Inter-Action we try to apply this maxim, and that is why we have brought them to see professional soccer in first person.
Watch First Division matches
Our players were able to enjoy the Elche – Real Madrid match played at the Martínez Valero stadium. The league match ended with a score of 0-3 in favor of the Whites. What was really important was that our kids could see their idols up close: Karim Benzema, Luka Modric, Toni Kroos…
In addition to the experience, going to the stadium allowed them to see what a professional soccer match is like. The technical and tactical richness is multiplied when you see a match from the field itself. Thus, their learning is multiplied and they enjoy watching the best players.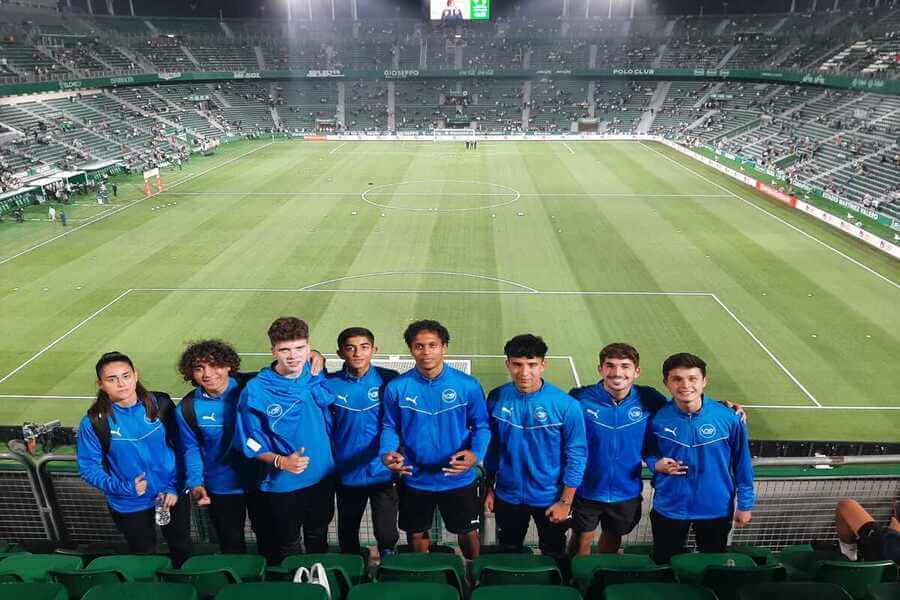 SIA players who have had a good opportunity
Becoming a professional in soccer is very complicated. There are very few who make it in relation to all the people who play the sport. However, at Soccer Inter-Action some players from our academy have earned the right to try out in the lower categories of big clubs.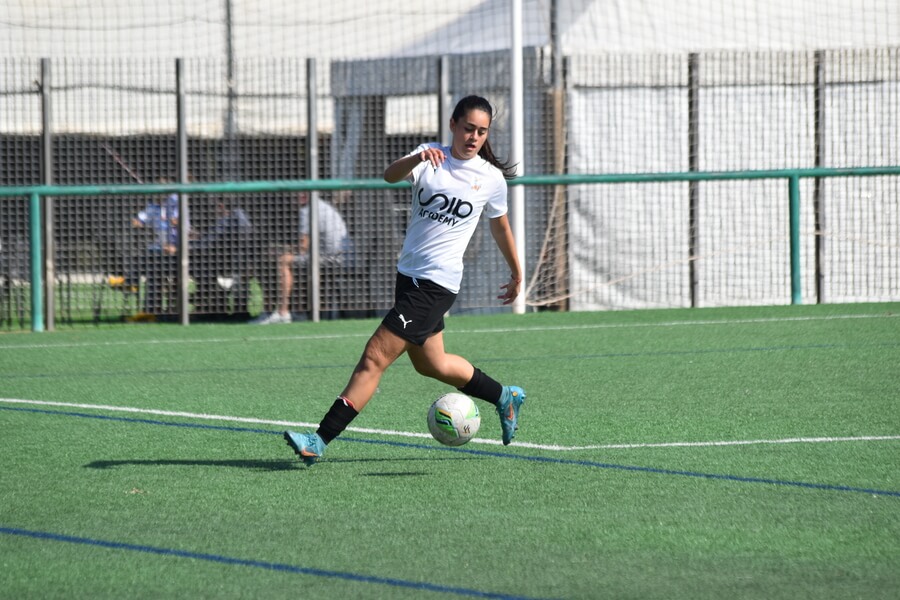 This is the case of Antonia, who after shining in SIA Massanassa CF did the trials with Valencia CF. This fact shows that the daily work in the academy pays off. Her achievement was an immense joy for everyone, and proof that with effort you can find the opportunity to become a professional.